About the Center
Donate
Welcome from the Director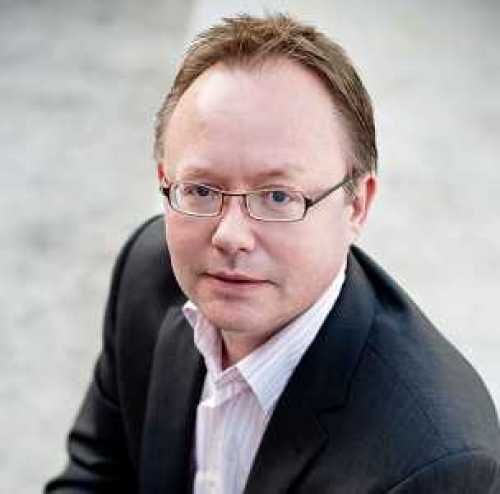 Welcome to the website of the Center for Advanced Genocide Research. Since our founding, we have established ourselves as a major interdisciplinary hub for Holocaust and genocide studies worldwide.
Founded in April 2014, when USC Shoah Foundation commemorated its 20th anniversary, the Center has now grown to include three staff members dedicated to improving access to the Visual History Archive for scholars, centralizing the research being done within the Institute and promoting innovative interdisciplinary research on genocide.
We bring intriguing and creative research to the USC campus from multiple disciplines by offering competitive short- and long-term international fellowships for young and senior scholars. Since 2014, we have already hosted over a dozen fellows from Australia, Russia, Germany and the United States, working in fields as diverse as history, social health and anthropology.
Exciting interdisciplinary and innovative scholarship, from studies on ritualcide during the Cambodian genocide to work with testimonies exploring photography of the ghettoization in occupied Poland during the Holcoaust, has already emerged from researchers' time at the Center and we are looking forward to seeing more in the near future.
In addition to hosting visiting scholars, bestowing fellowships at USC and internationally, and organizing academic events, the Center is actively developing its own research programs so that it not only supports the great ideas of others, but also actively contributes to advancing Holocaust and genocide studies.
We are in the unique position to develop innovative research programs in real time and in close conjunction with USC Shoah Foundation and its partners as they pursue the collections of new survivor testimonies in several countries – for instance in Guatemala. Thus, we hope that the Center's research programs will make significant contributions to the advancement of genocide studies.
Wolf Gruner
Shapell-Guerin Chair in Jewish Studies
Professor of History
Founding Director, USC Shoah Foundation Center for Advanced Genocide Research
About the Center for Advanced Genocide Research
As the academic arm of USC Shoah Foundation, the Center for Advanced Genocide Research is dedicated to advancing new areas of interdisciplinary scholarship on the Holocaust and other genocides, focusing particularly on the origins of genocide and how to intervene in the cycle that leads to mass violence.
When the Center was founded in April 2014, it signified an important milestone for genocide research internationally as it established the University of Southern California as an academic hub of genocide studies.
Since then, the Center has concentrated its efforts on developing an innovative research agenda. While it welcomes and supports creative and interdisciplinary research that focuses on genocide in general, the Center's own research programs focus on three distinct areas:
Resistance to genocide and mass violence
Violence, emotion and behavioral change
Digital genocide studies
Through this agenda, the Center for Advanced Genocide Research endeavors to explore new paths in genocide research and cultivate cutting-edge interdisciplinary research.
The Center's founding director, Wolf Gruner, USC Professor of History and Shapell-Guerin Chair in Jewish Studies, is an internationally recognized expert on the Holocaust and genocide studies. He has published 10 books and numerous articles on the Holocaust in Europe, as well as on mass violence against indigenous peoples in Latin America. The Center's current staff consists of anthropologists and literary and religious studies scholars whose research interests range from the Indonesian genocide to Jewish queer studies.
The University of Southern California is a fitting site for a center dedicated to genocide research, as it is located at the heart of a uniquely diverse metropolis that is home to large survivor communities of the Holocaust as well as the Armenian, Cambodian and Guatemalan genocides.
Moreover, USC houses unique resources for Holocaust and genocide research. Since 2006, the Shoah Foundation's Visual History Archive and its 54,000 videotaped life histories of Holocaust and genocide survivors provide access to invaluable material for researchers from disciplines as diverse as history, neurosciences, anthropology, social work and film studies to conduct new groundbreaking research.
Other genocide research resources are located at USC's Doheny Memorial Library, home of the largest Holocaust and genocide-studies collection of any university in the United States. With over 20,000 volumes and growing, this diverse collection is a tremendous resource for researchers in many fields. The collection provides vital primary and secondary sources for Holocaust research and education, and includes over 2,000 original items from the 1910s to the 1940s, such as publications by the Nazi Party, antisemitic pamphlets, Jewish publications and one of the 12 original transcripts of the Nuremberg trials. It also includes personal documents and court papers related to an historic lawsuit against an insurance company that resisted paying claims for thousands who were killed during the Armenian genocide. In addition, Doheny Library preserves collections of private papers donated by Jewish emigrants from Nazi Europe.
In order to engage scholars and the broader community on issues relating to genocide research, the Center offers an exciting array of academic programs. This includes an annual international conference: the 2017 conference in October will examine digital approaches to genocide studies; the 2016 conference addressed genocide and resistance in Guatemala; and the first annual conference in 2015 explored the role of music in resistance to genocide. Several times each semester, the Center also hosts international experts in genocide and mass violence who visit and give public lectures.
The Center has established a competitive research fellowship program promoting the innovative use of the testimonies of the Visual History Archive that recruits an international community of scholars, young academics and students. The program attracts world-renowned scholars from a range of disciplines, bringing lively discourse to USC and advancing new studies in the field of genocide studies.
Alongside its research programs and activities, the Center also encourages faculty to incorporate testimonies into their university teaching. Working in conjunction with USC Shoah Foundation's education department, the Center promotes the use of survivor testimonies in classrooms. The Center trains and supports faculty in conducting their own research that then feeds into their lectures and seminars. It also promotes assigning research projects to students since serious scholarly engagement and research with the testimonies provides the most valuable educational experience.
Thus, the Center supports and develops innovative interdisciplinary research in order to advance knowledge about the Holocaust and other genocides worldwide and helps deepen the understanding of the conditions needed for resistance to emerge. With its comprehensive academic programs and community-geared events, the Center fosters a strong bond between scholars, students and communities of survivors.
You may reach the Center for Advanced Genocide Research by email at cagr@usc.edu or by phone at (213) 821-4738.
To join the Center's mailing list and receive monthly newsletters about our programs and activities, click here.
Center Staff
Wolf Gruner, PhD
Founding Director
Wolf Gruner holds the Shapell-Guerin Chair in Jewish Studies, is Professor of History at the University of Southern California, Los Angeles since 2008 and is the Founding Director of the USC Shoah Foundation Center for Advanced Genocide Research since 2014. 
He is a specialist in the history of the Holocaust and in comparative genocide studies. He received his PhD in History in 1994 from the Technical University Berlin as well as his Habilitation in 2006. He was a postdoctoral fellow at Harvard University, Yad Vashem Jerusalem, the US Holocaust Memorial Museum, Women's Christian University Tokyo, and the Center for Jewish Studies Berlin, as well as the Desmond E. Lee Visiting Professor for Global Awareness at Webster University in St. Louis. 
He is the author of ten books on the Holocaust, among them "Jewish Forced Labor under the Nazis. Economic Needs and Nazi Racial Aims", with Cambridge University Press (paperback 2008), as well as over 60 academic articles and book chapters. He also coedited two books, one of them, the translated updated book "The Greater German Reich and the Jews. Nazi Persecution Policies in the Annexed Territories 1935-1945" was published in 2015. In 2015, Gruner published on the discrimination against the indigenous population in post-colonial Bolivia the book "Parias de la Patria". El mito de la liberación de los indígenas en la República de Bolivia 1825-1890", in Spanish with Plural Editores, Bolivia. 
Gruner's most recent book deals with the persecution of the Jews in the Protectorate of Bohemia and Moravia and their responses 1939-45 (Wallstein, Germany, 2016). This book, soon to be published in English (Berghahn 2019), Czech (Academia 2019), and Hebrew (Yad Vashem), received the award for most outstanding German studies in humanities and social sciences in 2017, the Sybil Halpern Milton Memorial Book Prize of the German Studies Association 2017 for the best book in Holocaust Studies in 2015-2016 and was a finalist for the Yad Vashem International Book Prize for Holocaust Research in 2017.
He is an appointed member of the Academic Committee of the US Holocaust Memorial Museum (since 2017) and the International Academic Advisory board of the Center for the Research on the Holocaust in Germany at Yad Vashem's International Institute for Holocaust Research, Jerusalem (since 2012), and a member of the International Advisory Board of the Journal of Genocide Research (since 2010).
Isabella Lloyd-Damnjanovic, BA
Program Coordinator
Isabella Lloyd-Damnjanovic is the Program Coordinator at the Center for Advanced Genocide Research. As a recent graduate of Princeton University with a major in sociology and a minor in ethics, Isabella is particularly interested in how academic research can influence policymaking and advance social justice. While at Princeton, she conducted research on variation in immigrants' attitudes toward immigration policy across the American Southwest. She has previously worked with the National Immigration Forum, the International Panel on Social Progress and the Pacific Council on International Policy. In addition to her work at USC Shoah Foundation, Isabella is a tutor with Gold Medal Grads, a nonprofit that offers free college coaching and tutoring to underserved youth. In the future she plans on attending graduate school to pursue a degree in international policy and development with a focus on ethnic conflict.
Badema Pitic, PhD
Visual History Archive Program Coordinator
Badema Pitic is the Visual History Archive Program Coordinator at the Center for Advanced Genocide Research. Badema earned her PhD in Ethnomusicology from UCLA in 2017. She worked as a Curator at the Department of Ethnology of the National Museum of Bosnia-Herzegovina, and obtained her BA and MA in Ethnomusicology from the University of Sarajevo before moving to the United States. Prior to her appointment at the Center, Badema worked as a Lecturer at the California Institute of the Arts, and was also a publications coordinator for the UCLA Ethnomusicology Publications and an archive assistant at the UCLA Ethnomusicology Archive. Badema's research focuses on the intersections of music, memory, and politics in the aftermath of war and genocide in Bosnia-Herzegovina.
Martha Stroud, PhD
Associate Director and Senior Research Officer
Martha Stroud is the Associate Director and Senior Research Officer at the Center for Advanced Genocide Research. An anthropologist with special interests in the anthropology of genocide, psychological anthropology, and Indonesia, Martha earned her PhD in medical anthropology from UC Berkeley in 2015. Martha's research focuses on the Indonesian mass killings and detentions of 1965-1966 and their aftermath. In her doctoral research, which entailed over two years of fieldwork in Java, Martha explored the ways in which the events of 1965-1966 continue to emerge in daily life in Indonesia today, 50 years after the killings first began.
For Downloading