Upcoming Events
Panel Discussion, "Rwanda: Confronting a Painful Past"
What:
Panel Discussion, "Rwanda: Confronting a Painful Past"
When:
September 2, 2010


4:00 PM–6:00 PM

Where:

USC Doheny Library, DML 240
3550 Trousdale Parkway
Los Angeles, CA 90089

RSVP:

Amber Mirafuentes
mirafuen@usc.edu
(213) 740-2950
RSVP by September 2
The USC Shoah Foundation Institute invites you to attend "Rwanda: Confronting a Painful Past," a panel discussion sponsored by the ACE Charitable Foundation. The discussion will take place at 4:00 p.m. on Thursday, September 2, 2010, at the Edward L. Doheny Memorial Library at the University of Southern California. A reception will follow the discussion.
In the 16 years since the Rwandan Tutsi genocide, Rwanda and Rwandans have struggled to move beyond just peaceful coexistence. The world has seen a number of international, national, and communal measures intended to construct a unified future without forgetting about the past.
Are these measures bringing about the desired effect of reconciliation or are they advancing confrontation?

This panel will discuss the various efforts in Rwanda to face its recent past and move towards a reconciled future.

Recent attempts at justice include the International Criminal Tribunal for Rwanda (ICTR)—which tried high-profile perpetrators—and local Rwandan Gacaca courts, which have sought to create justice by and for the community. Other efforts are geared towards memorialization, such as annual days of mourning and remembrance, which aim to provide remembrance on a national level. Numerous NGOs and other organizations are also engaged in dealing with the aftermath of 1994.
In the context of these discussions, particular attention will be given to the role of testimony (from both survivors and perpetrators) and questions such as:
·    How does testimony help/hinder the process of mourning or memorialization?
·    How is testimony mobilized in the search for justice?
·    What are the implications of using testimonies in these larger socio-cultural processes?
Panelists


Beth Meyerowitz
For 30 years, Beth Meyerowitz, a Professor of Psychology at the University of Southern California, has investigated the distress and disruption associated with the diagnosis and treatment of cancer and the factors that aid individuals in coping and adjustment. This work, which has included a focus on diverse groups of patients and their family members, has involved collaborations with physicians and other health-care providers in the United States and Europe. Current research projects include investigation of quality of life and coping among the partners of cancer survivors and their impact on patient adjustment; adjustment following the diagnosis of prostate cancer over the years after treatment; cognitive functioning among older, long-term cancer survivors; and quality of life and attitudes toward preventive behaviors among Latina women with gynecological cancers. These studies are being conducted in a variety of clinical settings, including cancer centers and public and private hospitals. In addition to her work with cancer survivors, Meyerowitz has been studying trauma and resilience among survivors of the 1994 Tutsi genocide in Rwanda. Through close collaboration with organizations in Rwanda, she is gathering interview- and questionnaire data about experiences during the genocide and their relation to post-genocide adjustment.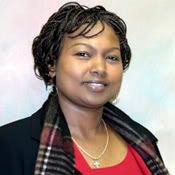 Mathilde Mukantabana
Mathilde Mukantabana was born and raised in Rwanda before she moved to the United States to pursue her studies. She is a professor of history at Cosumnes River College in Sacramento, California, and President of Friends of Rwanda Association (FORA), a non-profit American relief association created in the wake of the 1994 Rwandan Tutsi genocide. Under the aegis of FOR A, she has organized numerous workshops and international conferences dealing with the Rwandan experience. 

Freddy Mutanguha
Freddy Mutanguha is Director of the Kigali Memorial Centre, Secretary General of IBUKA, and a coordinating member of the Aegis Trust. Coping with the loss of both of his parents and four sisters to the Rwandan Tutsi genocide of 1994 by becoming an advocate for peace and human rights education, he is an inspiring leader for the survivor community in Rwanda and beyond. Mr. Mutanguha was also one of the people responsible for coordinating countrywide events for the 15th commemoration of the genocide in April 2009. He frequently travels internationally as a speaker on genocide and reconstruction.



James Smith
Dr. James Smith is co-founder and Chief Executive Officer of the Aegis Trust, both in the UK and Rwanda. During the crisis in Kosovo in 1999, Dr. Smith initiated the East Midlands Kosovo Appeal and worked with the International Medical Corps in Albania and Kosovo as a volunteer physician. (He is a medical doctor, qualified Leeds, 1993). Dr. Smith worked with the Rwandan Government and Kigali City Council to develop the Kigali Memorial Centre in 2004. Hundreds of thousands of genocide victims are buried there. The site is now an internationally renowned educational exhibition and documentation center. He is also co-founder of the UK Holocaust Memorial and Educational Centre, where the lessons of history are applied to the prevention of mass atrocities and is visited by over six hundred students each week.
Moderator


Lyn Boyd-Judson
Lyn Boyd-Judson is Director of the USC Levan Institute for Humanities and Ethics. Her previous affiliations include the Carter Center, the Hong Kong Legislative Council, the United States Embassy Berlin-Third Reich Document Center, RAND, and USC's Center for International Studies. Boyd-Judson's research and teaching focus on ethics, diplomacy, global governance, and international negotiation. She has published in International Studies Quarterly, Foreign Policy Analysis, Georgetown University (Institute of Diplomacy) Case Studies, and Leiden Journal of International Law. Her book, Strategic Moral Diplomacy: Understanding the Enemy's Moral Universe, is forthcoming October 2010. She is currently co-editing a volume on the ethics of state involvement in women's global health issues. She is a University Fellow at the USC Center for Public Diplomacy and has served on the executive boards of the International Political Science Association RC29, the International Studies Association-West, and WCIS. She is currently Chair of the Women's Caucus of the International Studies Association.
RSVP by September 2 to Amber Mirafuentes, mirafuen@usc.edu or (213) 740-2950.