In addition to educators, students and survivors, USC Shoah Foundation brought supporters and board members to Poland for Auschwitz: The Past is Present's "mission"; to immerse them in the work of USC Shoah Foundation and Holocaust history and cultivate lasting relationships.
A year later, those connections are stronger than ever.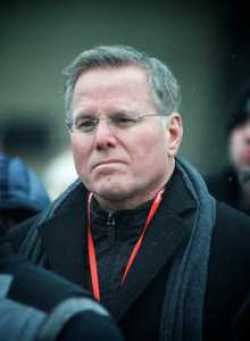 USC Shoah Foundation advancement staff report that the mission participants were genuinely inspired by the trip and have become some of the Institute's most passionate supporters. Those who were new to USC Shoah Foundation have made first-time gifts and introduced advancement staff to new prospects. One participant, Melinda Goldrich, made a major gift and hosted a donor event at her home in Aspen, Colo., this fall.
Goldrich said she was impressed by how much the Institute has changed and grown since its early days. She said she is most committed to the Institute's efforts to capture survivors' testimonies and use them in innovative and exciting educational programs, so that future generations are interested in learning about the Holocaust.
"[With IWitness, the Holocaust] is presented as being about people, not numbers," she said. "Not everybody's going to have a Holocaust survivor in their family or in their community to relate it to, so you need organizations like USC Shoah Foundation to provide that for everybody else."
At least one mission participant has joined USC Shoah Foundation's Next Generation Council and will be speaking at future donor events, and joined the Institute's Countering Anti-Semitism Through Testimony Committee.
The chair of the Auschwitz: The Past is Present Committee, President and CEO of Discovery Communications David Zaslav, joined the USC Shoah Foundation Board of Councilors.
Finally, Alex Biniaz-Harris and Ambrose Soehn, the two USC students who performed an original piano piece in Poland at the Auschwitz: Past is Present reception, will perform again at a donor event in Washington, D.C. this spring.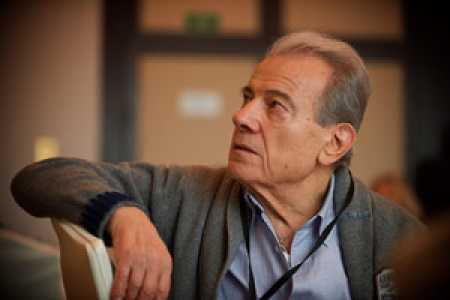 One mission participant was affected in an even more personal way. Jerry Wartski is a survivor of Auschwitz, among other camps, but had never recorded his testimony. Following the trip to Poland, which he attended with his family, he decided to give his testimony to USC Shoah Foundation and will be interviewed by Executive Director Stephen Smith later this year.
He said he's never spoken much about his experiences before, but is ready now to answer questions for his testimony.
"[USC Shoah Foundation] is doing great work; somebody has to do it," Wartski said.
Jayne Perilstein, managing director of Advancement, said the mission participants really bonded with each other and with the staff while in Poland and she is still benefitting from sharing such an intense experience with them. It has also re-ignited her passion for testimony and its profound effect on teachers and students.
"I returned from Poland with an even stronger desire to fight prejudice and anti-Semitism and a responsibility to keep the survivors' stories alive," Perilstein said. "It made my job as a fundraiser for USC Shoah Foundation that much more meaningful."