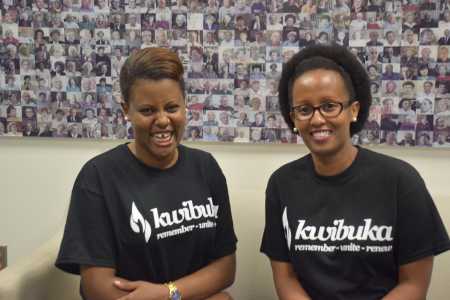 Tensions had already been simmering between the Hutus and Tutsis of Rwanda when, on April 6, 1994, an airplane was shot down as it prepared to land at the Kigali Airport. Everybody on board was killed, including Rwandan President Juvénal Habyarimana. The attacker remains unknown, but the incident unleashed a nearly unquenchable rage across the small African country.  
The next day, a genocide began. Armed with machetes and clubs, the Hutu majority hunted down their Tutsi neighbors. They killed with abandon, cutting down any Tutsi in their path, along with anybody who tried to protect them. By the time the carnage ended 100 days later, about 800,000 Rwandans were dead.
Twenty-five years later, Rwanda is a country that is coming to terms with this bloody chapter in the nation's history. From educational programs to reconciliation efforts to banning of ethnic designations, its people strive to learn the lessons of its past – and build a better future.
The country will mark the 25th anniversary of the genocide with a three-month commemoration called Kwibuka, the Kinyarwanda word for "remember." In remembrance, starting on Monday, USC Shoah Foundation will feature on Twitter one quote from a different witness for each of the 100 days that the 1994 Genocide Against the Tutsis in Rwanda occurred.