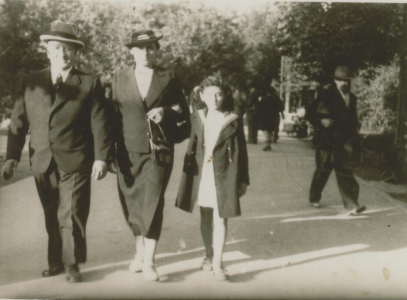 Editor's note: Today, as part of its periodic Visual History Archive update, USC Shoah Foundation is adding 43 testimonies to the Archive. This story highlights a partnership that played a crucial role in the expansion. 
Molly Applebaum kept a diary while living for two years in a grave-sized box beneath a barn.
Arthur Ney risked his life smuggling goods into and out of the Warsaw Ghetto at age 13 to help feed his starving family.
They are among four Holocaust survivors whose testimonies were recorded by the Azrieli Foundation and became available in USC Shoah Foundation's Visual History Archive today.
One of Canada's most prominent Holocaust education organizations, the Azrieli Foundation has become a world leader in the publication and distribution of Holocaust memoirs in English and in French. The books are widely used in schools.
The organization started recording testimonies in 2011, and whenever possible, interviews each Holocaust-survivor author prior to the publication of their memoir. It has recorded 50 testimonies to date.
As part of the partnership, 43 more testimonies from the Azrieli Foundation will eventually be preserved, indexed and integrated into USC Shoah Foundation's Archive in the coming months.
Soon, the Azrieli memoirs and testimonies will be ingested in full into IWitness – USC Shoah Foundation's online education platform – and fashioned into classroom-ready learning activities.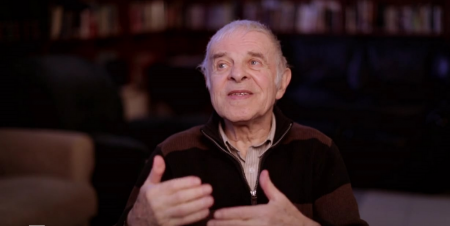 "This exciting partnership will deepen USC Shoah Foundation's network of students and teachers in Canada and broaden the Azrieli Foundation's audience beyond Canada," said Claudia Ramirez Wiedeman, Director of Education at USC Shoah Foundation. "The memoirs and the audiovisual testimonies will complement one another, and together they will make the resources available in IWitness all the more powerful."
Jody Spiegel, Director of the Holocaust Survivor Memoirs Program at the Azrieli Foundation, said she is thrilled with the partnership with the USC Shoah Foundation.
 "They have done a phenomenal job of preserving and sharing Holocaust survivor testimonies in a way that is accessible to myriad audiences – students, educators, researchers – ensuring that these stories will continue to resonate for many years to come," Spiegel said. "We are honored that our collection will be included in their Visual History Archive."
For 30 years, the Azrieli Foundation has funded institutions as well as operated programs in Canada and in Israel. It supports eight priority areas, with the common thread of education running throughout its funding.
The Holocaust Survivor Memoirs Program was established by the Azrieli Foundation in 2005 to collect, preserve and share the memoirs and diaries written by survivors of the twentieth-century Nazi genocide of the Jews of Europe who later made their way to Canada.
About 90 memoirs have been published to date. The diversity of stories allows readers to put a face on what was lost, and to grasp the enormity of what happened to six million Jews – one story at a time.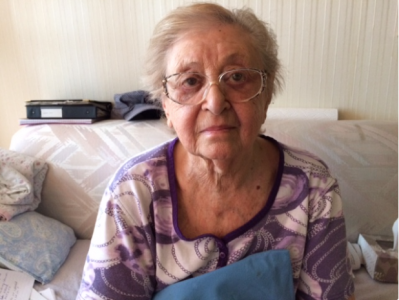 Applebaum, 89, recorded her testimony last year at her home in Toronto. In it, she spoke about the two years she spent hiding in a box with her older cousin beneath the floor of a farmer's barn. While living in this box from ages 12 to 14, Applebaum wrote in her diary, which in 1990 was translated into English and published under the title "Buried Words" by Azrieli.
"It has a hole for light and air to come in, but we cannot sit in it," she wrote in January of 1943.
In her testimony, Applebaum said the farmer was living with his sister and her three young children.
"(The children) didn't know we were hidden because they could have told other children," she said.
In his testimony, taken in 2014, Arthur Ney – who often left the Warsaw Ghetto as a teenage smuggler – told the story of how the Warsaw Ghetto Uprising in the spring of 1943 erupted on the day after he'd sneaked out of the ghetto, barring him from returning.
"The Jews were fighting openly," he said. "They were on the roof with guns, and they were fighting back the Germans. So that was it. I was left outside the ghetto. And I don't know how my family died, when they died, what happened to them. Nothing. I never saw them again."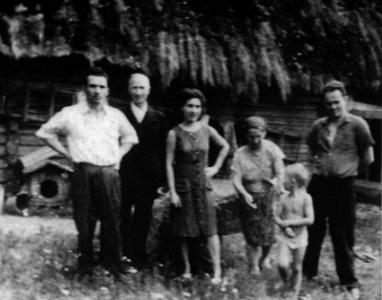 Ney chronicled his wartime experience in the book "W Hour."
The rest of Azrieli's testimonies are being indexed by experts at USC Shoah Foundation, making the unique collection more publicly discoverable and accessible to users at the roughly 150 institutions worldwide – many of them universities and museums – that subscribe to the Archive.
The partnership between USC Shoah Foundation and the Azrieli Foundation will also include an academic component in the form of a fellowship, in which a scholar will stay in residency at USC Shoah Foundation in Los Angeles.
The fellowship will be available to either two junior scholars (recent PhDs or post-docs) or a senior scholar each year. The USC Shoah Foundation – Azrieli Foundation Fellow will develop a research program integrating testimony and memoir, and will receive an honorarium.
Selected fellows will present findings through a lecture at USC, and an additional lecture will take place in either Canada or Israel. 

The digital search function becomes operational today.
Subscribing institutions can access USC Shoah Foundation's entire Archive of more than 54,000 testimonies of witnesses to genocide here. 

Azrieli's four new testimonies are among the roughly 10 percent of testimonies in the Archive that are available to all users with an internet connection. New users need only to register for free here.