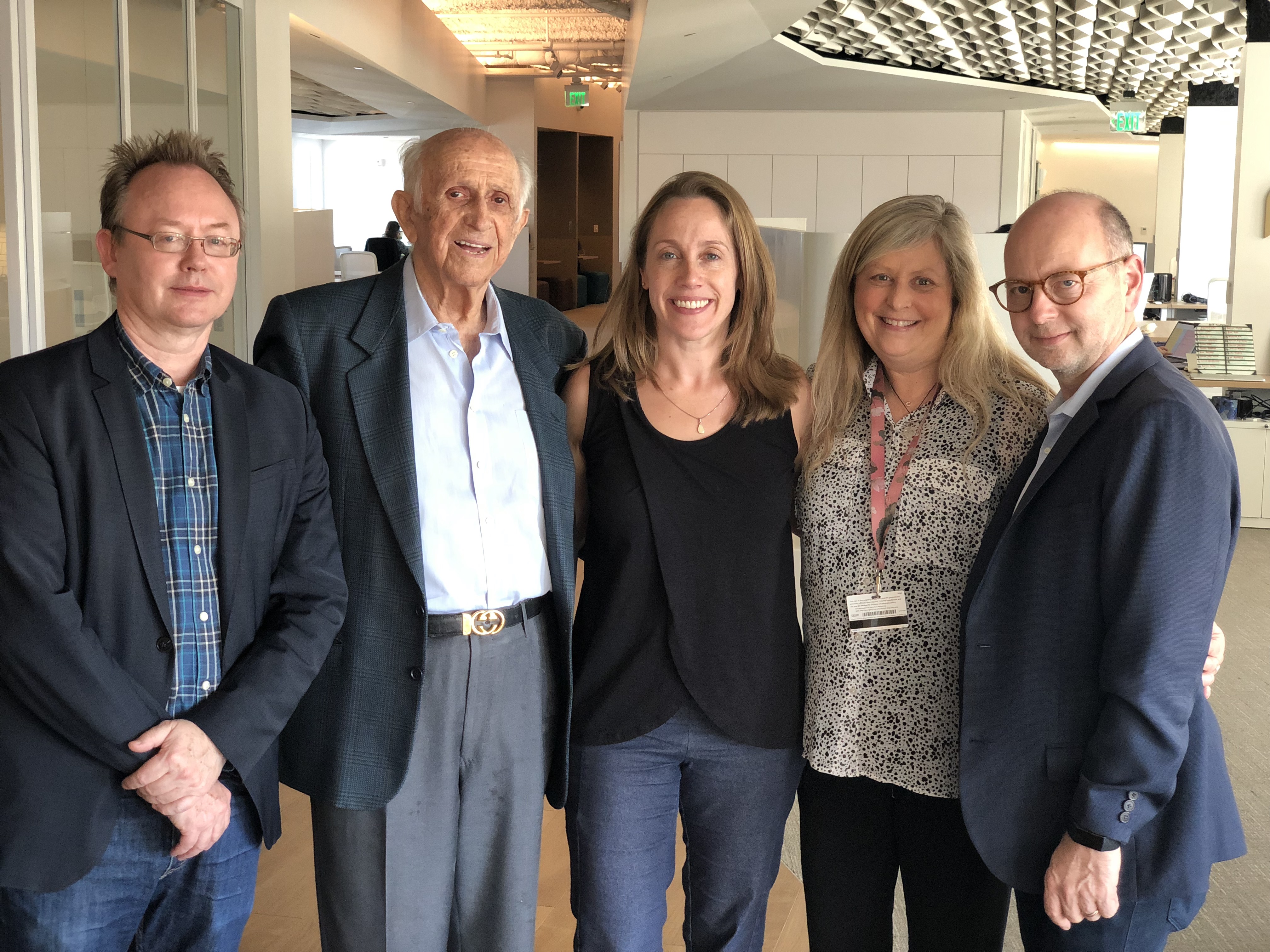 Holocaust survivor Zenon Neumark recently shared his remarkable story of capture, escape and resistance during World War II with a group of USC students and guests.
Standing in front of Professor Wolf Gruner's Jewish Studies 211G: The Holocaust class, Neumark, 94, told the group about how he escaped from several labor camps in occupied Poland, joined multiple resistance groups and saved some of his fellow Jews. Gruner is the director USC Shoah Foundation's Center for Advanced Genocide Research.
Neumark, who gave his testimony to USC Shoah Foundation in 1995, told an incredible story about one of his escapes: He broke out of a labor camp, but was unable to find any food or shelter for five days. Hungry and tired, he made the desperate decision to break back into the camp. Although he had been gone for several days, he escaped punishment because the camp guards never noticed that he'd left.
After the war, Neumark moved to Italy, where he studied engineering in college (despite never having finished high school). After five years in Italy, he moved to the United States, where he eventually worked in the aerospace industry. 
During a question-and-answer session after the talk, students wanted to know what message Neumark shared with his family about his experiences.
"When you see injustice, speak up," he said. "Be proactive. Don't depend on others' goodness. Rely on yourself. You'll be surprised by the energy and wisdom that is there inside you when the need arises." 
Afterwards, Zenon Neumark visited the Institute's new home on the fourth floor of Leavey Library and met with staff and research fellows.
This month's visit wasn't Neumark's first time to talk at USC. In 2016, he also spoke to a class for Gruner. He also donated two postcards he had written to his uncle in Italy while he was evading the Nazis.
His memoir is entitled Hiding in the Open: A Young Fugitive in Nazi-Occupied Poland, and his testimony is part of the USC Shoah Foundation Visual History Archive.