Donate
Our mission is to develop empathy, understanding and respect through testimony.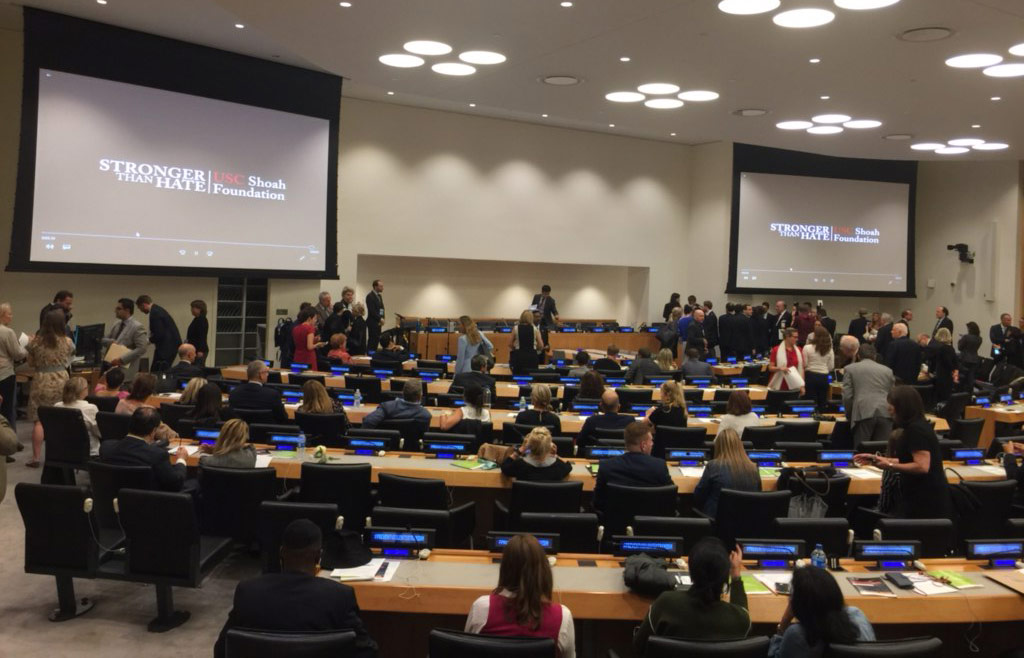 News
USC Shoah Foundation Video Testimonies on Antisemitism Opens High-Level UNESCO Panel at United Nations General Assembly
A film produced by USC Shoah Foundation was featured Wednesday at a high-level discussion on combatting antisemitism sponsored by UNESCO and shown to a panel including United Nations General Secretary Antonio Guterres and UNESCO Director-General Audrey Azoulay.
LEARN MORE...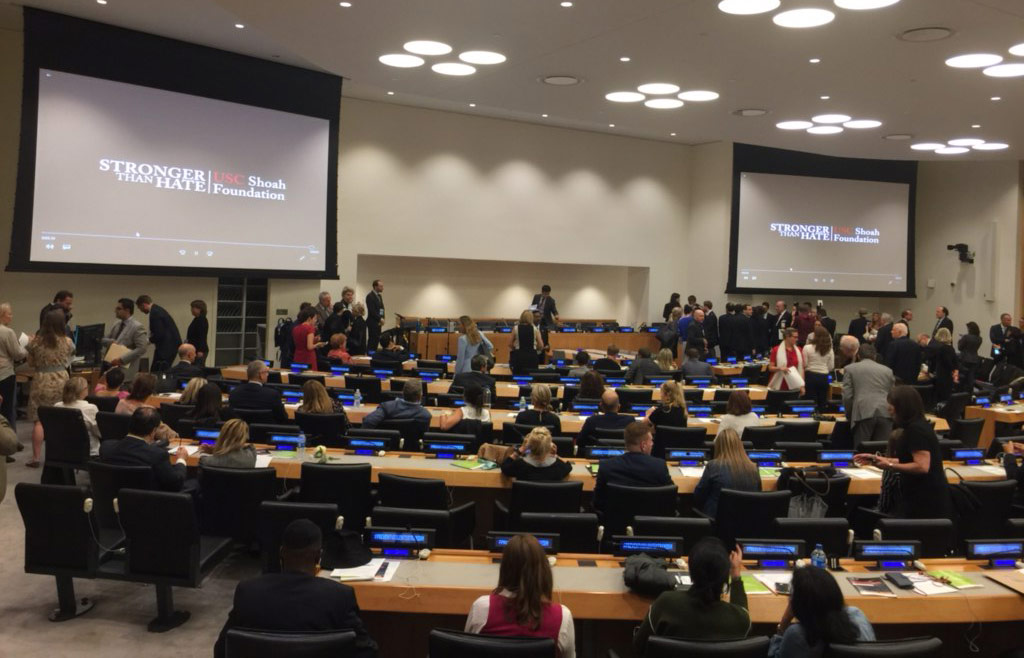 Inspired by Testimony
Countering Antisemitism Through Testimony
This presentation of video testimonies on antisemitism appeared to a high-level panel organized by UNESCO at the 73rd United Nations General Assembly on September 26, 2018
MORE CLIPS...
Online Exhibit
Journeys Through the Holocaust
A journey, in the most literal and simplistic sense involves movement from one place to another. This movement could mean physical displacement, as happened to many thousands of people before, during, and after the Holocaust. Journeys can also be metaphoric, emotional, psychological...