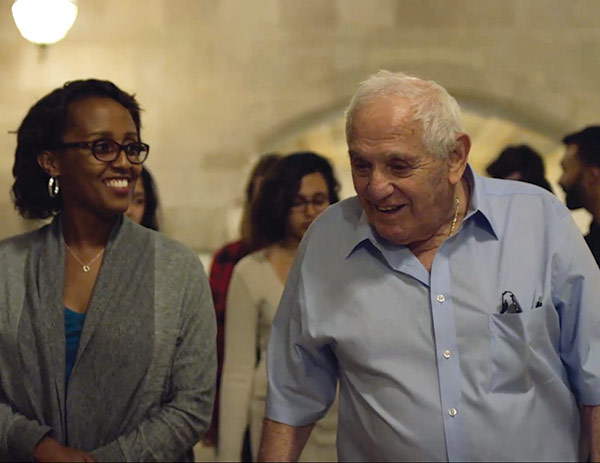 Our mission is to develop empathy, understanding and respect through testimony.
Through our research and educational programs, the Institute harnesses the power of its archive of personal testimonies from witnesses to genocide in order to do our part to build a better world. (Photo: Edith Umugiraneza, a survivor of the 1994 Genocide Against the Tutsi in Rwanda; and George Weiss, a Holocaust survivor.)
Together We Are Stronger Than Hate
Stronger Than Hate, an initiative that draws on the power of eyewitness testimony to help students and the general public recognize and counter antisemitism, racism, xenophobia and other forms of hatred.
Our 2018 Annual Impact Report is Available
See how your support helped us make a measurable change.
You can help us make a difference
Our education programs bring the voices of survivors into classrooms, impacting future generations to build a better world based on empathy, understanding and respect.