Sunday, November 15, 2015 - 2:00pm

Jerome Nemer Lecture & Film Documentary Flyer.pdf
The USC Casden Institute for the Study of the Jewish Role in American Life, the USC Shoah Foundation Institute for Visual History and Education, and USC's Max Kade Institute for Austrian-German-Swiss Studies proudly present:
The 35th Jerome Nemer Lecture and a film documentary, Defiant Requiem.

2pm, Norris Theatre
The film highlights a dramatic example of intellectual and artistic courage in Theresienstadt (Terezín) during World War II: the remarkable story of Rafael Schächter, a brilliant, young and passionate Czech opera-choral conductor, who was arrested and sent to the camp in 1941. 
Schächter demonstrated moral leadership under the most brutal circumstances; his performance of the Verdi Requiem sustained courage and hope among his fellow prisoners.
This is a film about how a rare form of courage, hope, and survival sparked an entirely unique method of fighting Nazi oppression, enabling prisoners to maintain their dignity and humanity while battling the worst of mankind with the best of mankind. The legacy of Nazi brutality is well established, but the Terezín legacy remains virtually unknown and is told dramatically in Defiant Requiem.
Reception, 4:45pm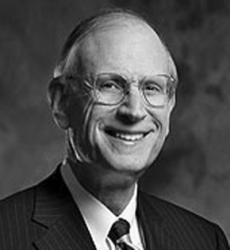 5:30pm, Town & Gown
"How to Provide Imperfect Justice for Holocaust Victims in the 21st Century," a lecture by American diplomat and attorney Stuart E. Eizenstat.
We must perpetuate the memory and lessons of the Holocaust after the eyewitnesses have gone,in ways that will honor the victims of Nazi brutality.This means focusing on Holocaust education in our schools and upholding tolerance and the rule of law in our own age.
Commentary to follow by:
Wolf Gruner
Director of USC Shoah Foundation
Center for Advanced Genocide Research
Shapell-Guerin Chair in Jewish Studies
and Professor of History, USC
Please RSVP by November 10, as reservations are limited. 
RSVP at usc.edu/esvp, code: NEMERLECTURE, or phone 213.740.1744
See flyer above for more details.