Thursday, April 19, 2018 - 4:00pm
(Pacific Time)
Social Sciences Building (SOS) 250
3502 Trousdale Pkwy
Los Angeles
, CA
90089
United States
A public lecture by Julien Zarifian (American History, University of Cergy-Pontoise, France)
2017-2018 Fulbright Scholar, USC Shoah Foundation Center for Advanced Genocide Research
The United States under President Woodrow Wilson was one of the nations most concerned and scandalized by the Armenian Massacres of 1915-1917, which were perpetrated by the Turkish Ottoman authorities and eradicated the Armenian people from their ancestral homeland, and so became heavily involved in providing humanitarian and political support to the Armenians. Although the term "genocide" had not yet been coined, the intentional, organized, and massive character of this crime against humanity was not questioned in this period, either in the United States or elsewhere. However, this U.S. support began to falter during the 1930s and continued to deteriorate following the Second World War. Although in the 1960s and 1970s the Armenians began to demand that Turkey and the world recognize that the events of 1915 constituted genocide, Washington, under pressure from the executive branch, opted for a rather ambiguous policy, which it has maintained to this day. The U.S. government did not deny the genocide – as Turkey, and then its ally Azerbaijan did – but decided instead to avoid formally recognizing it. With the exception of some rare and notable occasions, the executive branch never used the word "genocide" to refer to the 1915 Massacres, and systematically blocked any attempts by Congress to pass legislation recognizing it as such.
To this date, the United States has not formally recognized the Armenian Genocide, despite academic consensus to the contrary and growing international recognition.The reasons for such a policy are rarely discussed or studied. When they are, only Turkey – which became an ally of the United States after World War II, and still refuses to recognize the genocide – and its geostrategic importance are stressed. Although this point is central, and will be discussed in this lecture, other reasons relating to the political decision making process in Washington DC, the importance of lobbies in this process, or the place of "memory issues" in U.S. political life are important and will also be addressed.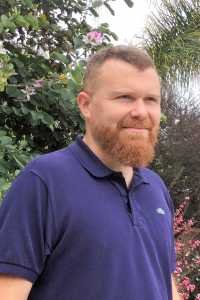 Julien Zarifian, Associate Professor in American History at the University of Cergy-Pontoise, France, is the Center's Fulbright Visiting Scholar for the 2017-2018 academic year. At the Center, his main research project focuses on "The United States and the Question of the Armenian Genocide, from 1915 to the Present." The goal of his project is to investigate and understand why the United States has failed to officially recognize the massacre of Ottoman Armenians in 1915-16 as genocide, despite the academic consensus to the contrary and the growing tendency to do so in the international community. Professor Zarifian earned his Ph.D. in Geopolitics from the French Institute of Geopolitics, Paris 8 University, in 2010. His current research interests involve U.S. foreign policies in Eurasia, the role of ethnic groups in U.S. political life, and the importance of memory issues in U.S. political life.
Refreshments will be served. Please RSVP to cagr@usc.edu.