Ukrainian Society and Holocaust Remembrance: Research and Educational Aspects
Mon, 01/24/2011 - 9:44am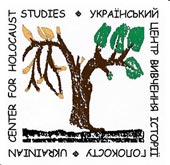 On January 27, 2011, Anna Lenchovska, the Institute's regional coordinator in Ukraine takes part in a round table, "Ukrainian society and Holocaust remembrance: research and educational aspects," at the Diplomatic Academy of Ukraine.
The event is organized by the Ukrainian Center for Holocaust Studies in cooperation with the Ministry of Foreign Affairs, the Israeli Embassy in Ukraine, and the Diplomatic Academy of Ukraine. Anna Lenchovska will address the successes and challenges of teaching the history of the Holocaust in Ukraine using video testimonies from the Institute's archive.
For the past four years, the Institute has worked with educators in Ukraine to develop testimony-based educational resources on topics ranging from the history of the Holocaust in Ukraine to the Great Famine of 1932-33.  Through these materials, the Institute has encouraged educators and students in Ukraine to confront the past through the stories of those who lived through it.  Pedagogic approaches to teaching tolerance and non-discrimination through the personal testimonies of Holocaust survivors and witnesses will be discussed.  Teachers who participated in our previous projects in Ukraine as well as the leading experts in the field will take part in the educators portion of the round table.
More information about the event can be found at the UCHS website:  http://www.holocaust.kiev.ua/eng/