Institute Welcomes New Director of Programs, Dr. Kori Street
Mon, 11/14/2011 - 12:00am
Dr. Street will drive education agenda in multiple countries.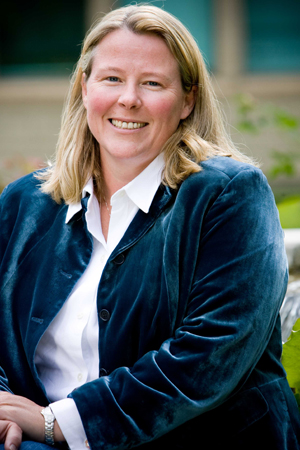 The USC Shoah Foundation Institute is pleased to announce the appointment of Dr. Kori Street as Director of Programs. Renowned for her work in Holocaust education, testimony-based learning, and information literacy, Street comes to the Institute after an associate professorship at Mount Royal University, where she served as Chair of Entrepreneurship, Nonprofit Studies, International Business and Aviation in the Bissett School of Business. She earned her PhD in History from the University of Victoria; a MA in the History of Education and Gender/Feminism from the Ontario Institute for Studies in Education, University of Toronto; and a BA in History from the University of Guelph.
Street's research interests include the Holocaust, the scholarship of teaching and learning, and World War I. Her publications have focused on information literacy, Holocaust imagery in film, and women in World War I. She has received a number of awards, including the Pierre Berton Award for History (2009) and Mount Royal University's Distinguished Faculty Award (2011).
As Director of Programs, Street will drive the Institute's education agenda in the 20 countries in which it works, including the U.S. Through partnerships with governmental entities and nongovernmental organizations, she will lead the effort to provide educators with interdisciplinary resources and professional development programs that will equip them to use testimony in ways that engage students at the intersection of Holocaust education and 21st-century literacies.