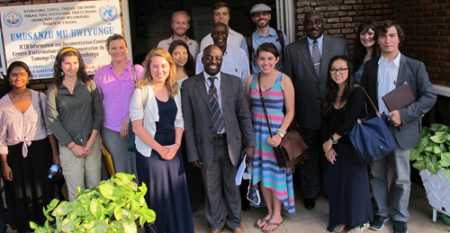 Students and faculty have three unique and exciting opportunities to get involved with USC Shoah Foundation beginning this summer.
Current USC undergraduates can apply to the Problems without Passports course Rebuilding Rwanda: Memory, Testimony, and Living Together After Genocide. In this course, taught by USC Shoah Foundation associate director of education – evaluation and scholarship Dr. Amy Carnes and director of research Dr. Dan Leshem, students combine problem-based learning with on-the-ground fieldwork to explore multiple facets of the complex task of post-genocide reconstruction. Beginning June 2, students will spend two weeks in Los Angeles followed by three weeks in Kigali, Rwanda, during its 20th anniversary commemoration of the 1994 Tutsi genocide, where they will meet with local and international activists, policy-makers, and survivors.
The application deadline has been extended until Friday, February 21. Please follow the link below for the application: http://dornsife.usc.edu/ir318-rwanda/
USC graduate and undergraduate students are encouraged to apply to the USC Shoah Foundation Research Fellowship. The research fellowship provides support during summer 2014 or one designated semester of the 2014-2015 academic year for undergraduate and graduate students interested in doing research at the Visual History Archive. Stipends will be awarded in the amount of $1,000 for graduate and $600 for undergraduate fellows.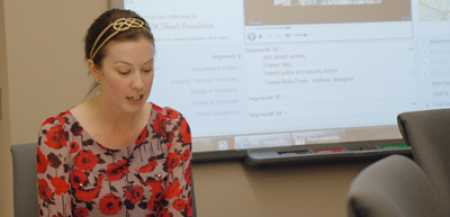 Recent Research Fellows have come from the Dornsife College of Letters, Arts, and Science, the USC Thorton School of Music, and the USC Annenberg School for Communication and Journalism. See the complete list here.
The USC Shoah Foundation Teaching Fellowship provides summer support for faculty at the Institute's Visual History Archive access sites to integrate the Institute's testimonies into new or existing courses. The faculty stipend program provides financial support and staff assistance to faculty members who wish to use the Institute's life-history testimonies in their courses.  There are no restrictions with respect to the disciplinary approach or methodology of the proposed courses. 
Awarded faculty will spend 10-15 hours in residence either in the Institute's offices at USC or with their local campus facilitator. They will also consult with Institute staff to be introduced to the archive and to receive specialized research assistance in preparing for their course. Recent teaching fellows developed courses about witnessing the Holocaust and anti-Semitism in contemporary Czech society.
The deadline for both fellowships is Friday, February 21. Please email a two-page proposal and CV to dleshem@usc.edu.