Kagarama Secondary School Conducts Rwanda's First Classroom IWitness Pilot
Thu, 02/06/2014 - 4:14pm
The first in-classroom pilot of IWitness in Rwanda will take place next week at Kagarama Secondary School in Kigali.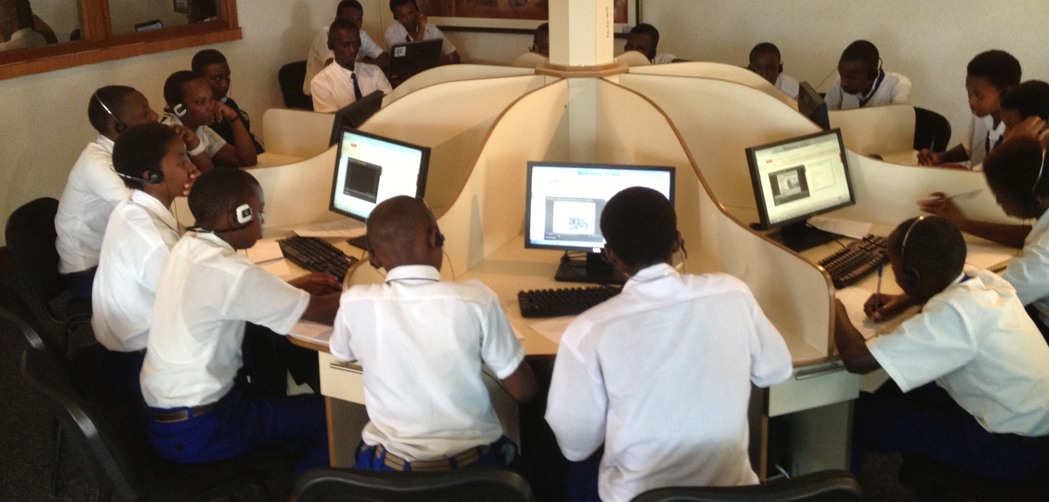 The first in-classroom pilot of IWitness in Rwanda will take place next week at Kagarama Secondary School in Kigali.
The pilot is part of the second phase of the IWitness in Rwanda project, a joint effort between USC Shoah Foundation, Aegis Trust and Kigali Genocide Memorial (KGM) that is funded by the UK's Department for International Development (DFID).
IWitness is USC Shoah Foundation's award-winning educational website. It contains 1,356 full-length testimonies of survivors and witnesses of the Holocaust and Rwanda Tutsi Genocide. Teachers may register their students for the site and assign interactive activities that allow students to engage deeply with the testimonies. IWitness also includes a built-in video editor for students to create their own video projects using the testimonies.
The pilot will be taught by advanced history teacher Davis Wamonhi. Wamonhi attended the first IWitness teacher training at KGM and learned the technical aspects of IWitness as well as how to be sensitive to students' potentially emotional reactions to watching testimony. He was inspired to attend the training after some of his students attended an earlier IWitness pilot, also held at KGM earlier last year and told him how motivational and exciting IWitness was as a tool to learn about genocide.
Forty students will participate in the lesson, using the school's new computers. They will complete the Information Quest activity "Understanding Genocide and a Future in its Aftermath." Information Quests are brief activities designed for students to deeply explore one topic/theme or one survivor's testimony. Students engage with their assigned story using a built-in tool that enables each to construct a word cloud, a fitting title, a meaningful quotation, and a personal response to reflect individual feelings and perceptions about the story. To culminate the activity, students post their completed Information Quest to discuss with their classmates.
The pilot will be evaluated to measure the cognitive and conative impact with particular attention to the platform's ability to increase critical thinking capacity among students and affect the development of their attitudes and values.
Other pilots are scheduled at schools around Kigali throughout February and March, including Gashora Girls Academy, College St. Andre, Agohozo Shalom Youth Village, Wellspring Academy and Glory Secondary School.