UN's Zainab Hawa Bangura to Speak About Sexual Violence in War
Wed, 02/19/2014 - 4:27pm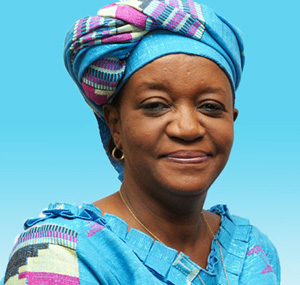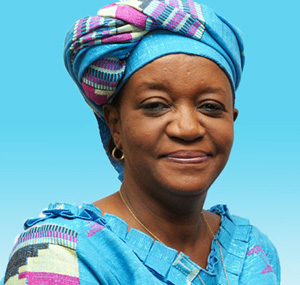 Click here to watch a livestream of Ms. Bangura's talk from 6-7:30 p.m. PST.
Zainab Hawa Bangura, the United Nations Undersecretary-General and Special Representative on Sexual Violence in Conflict, will discuss her work in a conversation moderated by USC Shoah Foundation executive director Stephen Smith and United Nations News and Media Executive Producer Andi Gitow.
The event is on Thursday at 6 p.m. in USC Doheny Memorial Library room 240. RSVP to vhi-academic@dornsife.usc.edu.
Prior to joining the UN, Special Representative Bangura served as Minister of Health for the Government of Sierra Leone and as Minister of Foreign Affairs and International Cooperation, only the second woman in Sierra Leone to occupy this position. She was also Chief Adviser and Spokesperson of the President on bilateral and international issues.
Bangura has worked tirelessly on issues relevant to sexual violence, including engaging with rebel groups, and has significant on-the-ground experience with peacekeeping operations from within the UN Mission in Liberia, where she promoted capacity-building of government institutions and community reconciliation. An experienced human rights and women's rights campaigner, she works to fight corruption and impunity, notably as Executive Director of the National Accountability Group, and Co-founder of both the Movement for Progress Party of Sierra Leone and the Campaign for Good Governance.
In her talk at USC, Special Representative Bangura will discuss how sexual violence is increasingly being used as a weapon of war – a topic at the forefront of the work of international organizations like the UN, and women's rights groups, human rights activists, NGOs, and policymakers across the globe. She will discuss, among other topics, the push for sexual violence in conflict to become a fundamental factor in peace negotiations, the need to ensure international justice and the end to impunity for perpetrators, and the need for survivors to receive psychological and physical support, both before and after conflict. In addition, Ms. Bangura will discuss the role men play in the fight against this brutal tactic and the need for more women to be present at peace tables.
The talk will also include clips from award-winning films on the topic and a Q&A period.