Stephen Smith Embarks on Book Tour for "Testimony"
Fri, 10/31/2014 - 5:00pm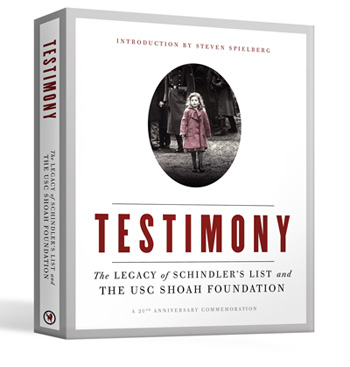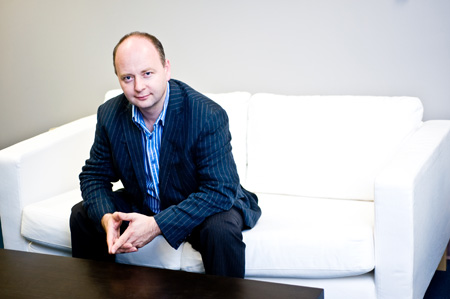 Just in time for the holiday season, USC Shoah Foundation Executive Director Stephen Smith will travel to four cities around the country to speak about the new book Testimony: The Legacy of Schindler's List and the USC Shoah Foundation.
The tour kicks off on Nov. 5 in Penn Valley, Penn., at Har Zion Temple. Smith will participate in The Sisterhood of Har Zion Temple and the Jane Fishman Grinberg Religious School's "Open a Book…Open Your Mind" series in collaboration with the Adult Education Committee's B'bayit Series. The event is part of Har Zion Temple's Kristallnacht observance. Smith will talk about Testimony and the USC Shoah Foundation at 7:30 p.m.
 On Nov. 9, Smith will be in Cardiff-by-the-Sea, Calif., for the San Diego Center for Jewish Culture's 20th Annual San Diego Jewish Book Fair. Smith will discuss Testimony at Temple Solel at 7:30 p.m.
The following day, Nov. 10, Smith will be in Houston, Texas, for Evelyn Rubenstein Jewish Community Center of Houston's Ann and Stephen Kaufman Jewish Book & Arts Fair. He will present at 8 p.m.
Finally, the tour will wrap in West Hartford., Conn., at the Mandell Jewish Community Center's Herbert Gilman Theatre Nov. 12 at 7 p.m. Sponsored by Voices of Hope and the Jewish Federation Association of Connecticut (JFAC), Smith will talk about Testimony and the USC Shoah Foundation and sign books.
Through behind-the-scenes photos and exclusive interviews, Testimony tells the complete story of the making of Schindler's List followed by the founding and first 20 years of the USC Shoah Foundation. Testimony was made possible with the generous support of Ruth & Steven Katz and Deborah & Wayne Zuckerman in honor of Abraham & Millie Zuckerman and as a tribute to the legacy of Oskar Schindler. It is available in bookstores everywhere and on Amazon.