Application Open for Junior Intern Program
Tue, 09/01/2015 - 5:00pm
The Junior Intern Program at USC Shoah Foundation is entering its second year and looking for young people who are passionate about human rights and tolerance to be part of it.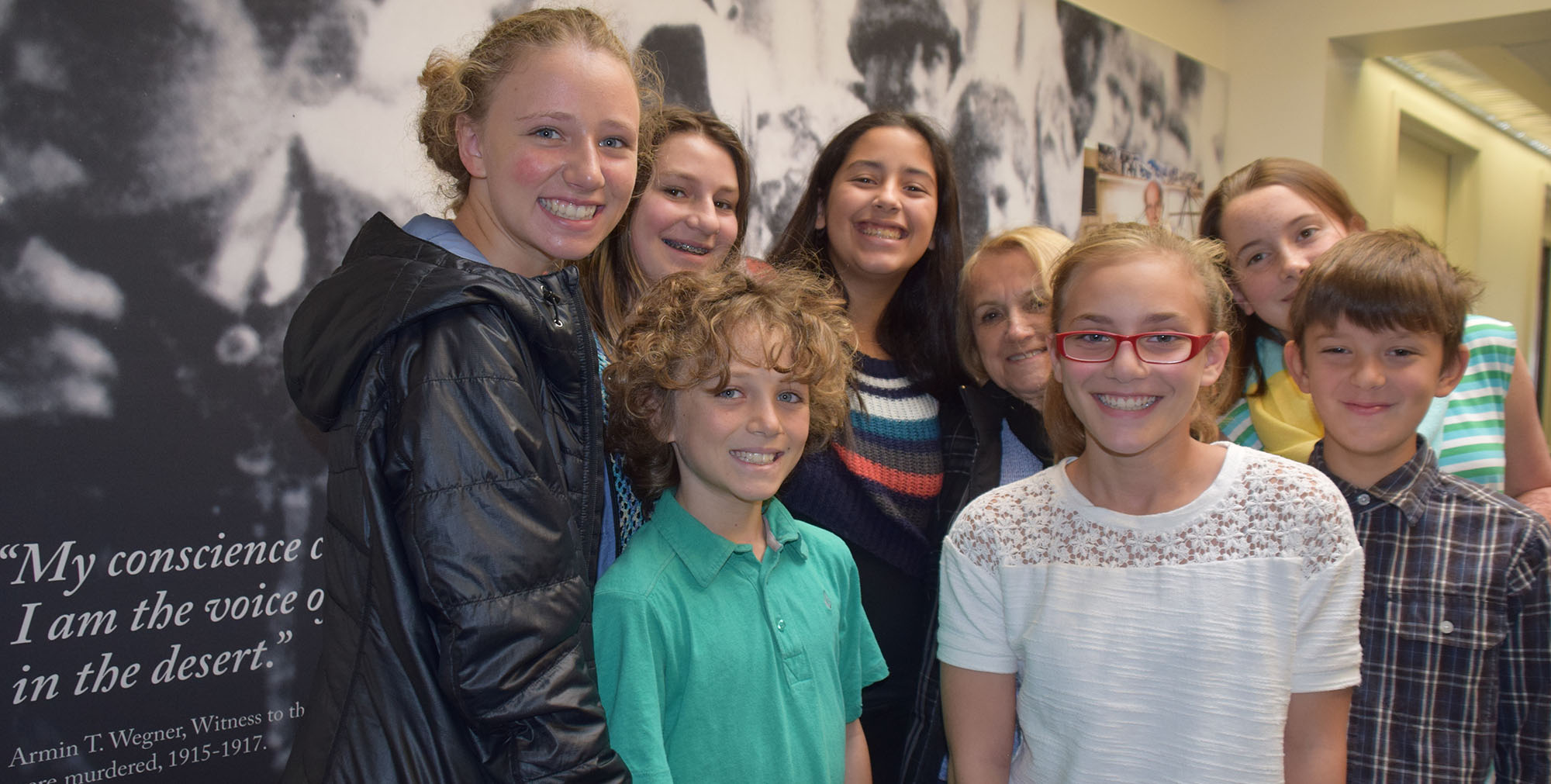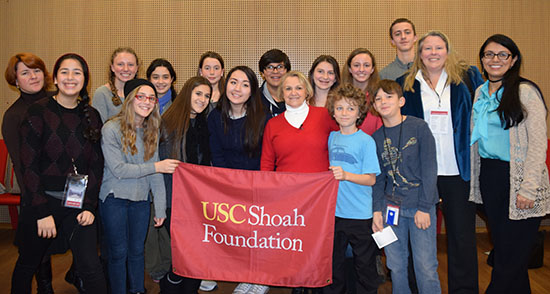 The Junior Intern Program at USC Shoah Foundation is entering its second year and looking for young people who are passionate about human rights and tolerance to be part of it.
The application is due Wednesday, September 16 at 5 p.m. PST.
Program Overview
The USC Shoah Foundation is looking for 20 students in 7th - 12th grades who are interested in participating in its highly competitive Junior Intern Program. The program provides a dynamic and unique learning opportunity. Students will work with testimony of survivors and witnesses of the Holocaust and other genocides to develop their own voice as they become responsible participants in a civil society.
"Through IWitness I was able to hear personal stories and learn a lot that wasn't taught to me in school. The testimonies showed me amazingly brave people and made the Holocaust seem so much more real."

(Anna, age 15)
Through this program, participants will have the opportunity to work in a university environment while developing an understanding of different types of memory, deepen proficiency in digital literacy and improve communication skills. There will also be community service opportunities and fieldtrips. In addition, participants will contribute to the Institute's development of IWitness educational resources that will be available to teachers and students worldwide.  Through these activities, Interns will think about what it means to be a responsible participant in civil society as they develop the knowledge, skills and confidence to believe they have a role in creating positive change in their own lives and communities.
Last year's Junior Interns completed IWitness activities and met with survivor Paula Lebovics in Los Angeles and then traveled to Poland to attend the 70th anniversary of the liberation of Auschwitz in January 2015. There, they visited historical sites, worked with teachers who are developing testimony-based lessons, and attended the official commemoration at the Auschwitz-Birkenau State Museum. They also attended follow-up meetings after the trip.
Eligibility:
Applicants must meet the following criteria to be considered for the program: 
Be a current student in grade 7th -12th
Complete the Junior Intern Application which includes:
-A personal letter of interest (250-350 words)
-A letter of reference from an educator familiar with the applicant's
educational background.
Provide parental/guardian consent for application submission
Have the ability to attend meetings at the designated location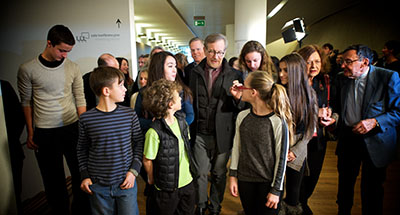 Terms
School Year Term: the program will take place from September 2015 through May 2016 and will accommodate two cohorts of 10 interns each:
·  Cohort 1: 7th-9th grades
·  Cohort 2: 10th-12th grades
Meeting Frequency: Meetings will occur bimonthly (every other month) beginning September 27, 2015 and ending May 29, 2016. Meetings will be held on Sundays (Time to be determined.).
Location: USC Shoah Foundation office on the University of Southern California campus in Los Angeles.
Virtual Participants
Up to three (3) qualifying interns who live in areas outside of California will be able to participate in the program. These interns will connect virtually via a designated forum (i.e. Skype, FaceTime, GoToMeeting).
 "The Past is Present - we need to learn from history - there are still too many examples of those being persecuted for race, religion, gender, etc.  There are still human genocides taking place in the world today. Don't be a bystander."

(Lacey, age 16)
Participant Expectations
Upon earning a spot in the program, Interns will be expected to:
Submit all parent/guardian consent forms, including media and photo release forms
Attend the majority of meetings
Complete all assigned activities and evaluations
Do independent work outside of meeting times
Deliver a presentation to peers about their experience
Participate in a community service project
Application Deadline
September 16, 2015 at 5pm PST
Application Process & Timeline
Completed applications with all forms and information will be accepted between August 27, 2015 and September 16, 2015 at 5pm PST.
·  Notice of status will be sent to applicants by September 22, 2015.
·  Accepted applicants must confirm their participation in the program by September 23, 2015.
For questions about the 2015-2016 Junior Intern Program, contact us at iwitness@usc.edu.