Stephen Smith Gives Multimedia Presentation to CEOs at YPO EDGE Conference
Wed, 03/01/2017 - 10:00am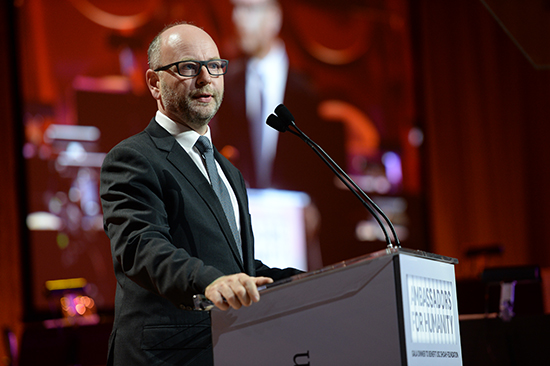 USC Shoah Foundation Executive Director Stephen Smith will introduce 2,500 business executives from around the world to USC Shoah Foundation at Young Presidents' Organization (YPO)'s annual EDGE conference, held March 1-3 in Vancouver this year.
YPO is a global platform for chief executives to network, develop their knowledge and leadership, and exchange ideas. It is made up of 24,000 members from over 450 chapters in 130 countries. Its annual EDGE conference brings together YPO members, invited guests and world-renowned leaders to address key issues in business, politics, philanthropy and humanities.
Speakers at this year's conference include Arianna Huffington, Maria Shriver, and Ford Motor Company CEO Mark Fields. The theme of the conference is "Creativity, Innovation and Disruption."
Smith's presentation will focus on USC Shoah Foundation's history and mission and how the Institute is currently using advanced technology in projects such as New Dimensions in Testimony to preserve testimony and prevent mass genocide. There will also be a USC Shoah Foundation exhibition booth that conference attendees may visit to find out more throughout the conference.