Hammer Museum to Host Panel Discussion About Genocide on Film
Mon, 04/03/2017 - 5:00pm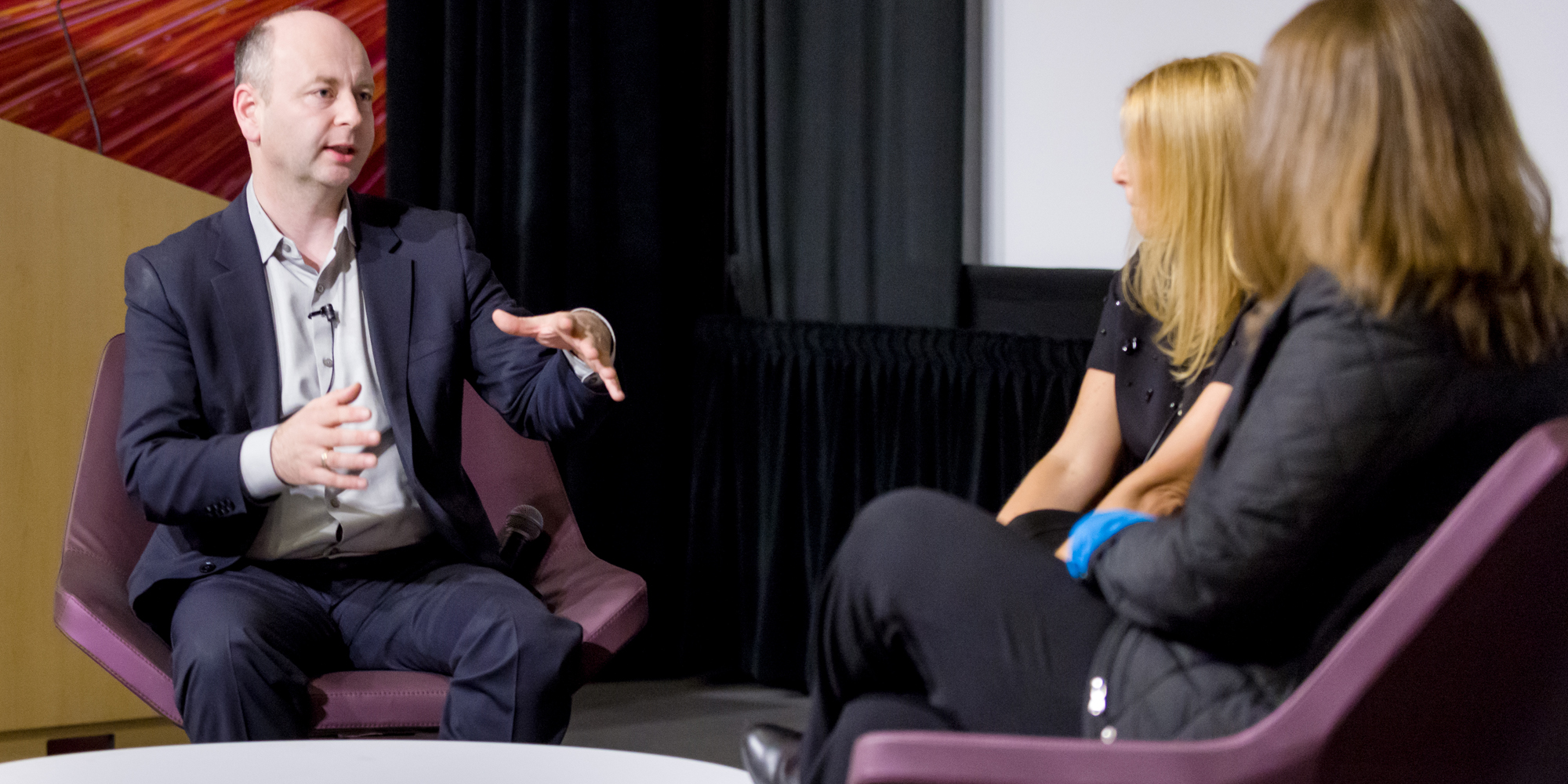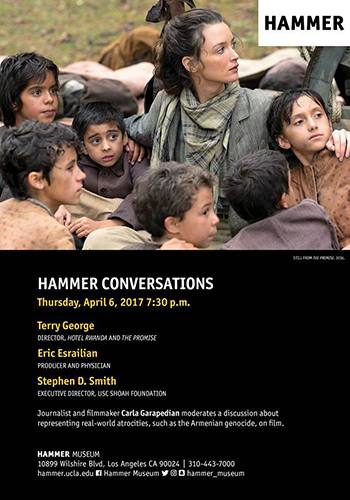 Next week, Executive Director of USC Shoah Foundation Dr. Stephen D. Smith will be joined by director Terry George and producer and physician Eric Esrailian onstage at UCLA's Hammer Museum to discuss the challenges and politics of representing real-world atrocities within the constraints of the film medium.
Smith is uniquely qualified to discuss the topic of representations of genocide on film. The mission of USC Shoah Foundation was inspired by director Steven Spielberg's experience making Schindler's List, and the Institute has since made many documentaries about the Holocaust, including Spell Your Name and Broken Silence.
George, an Irish screenwriter and director, will bring his experience to the stage, having written the screenplay for Oscar-nominated film Hotel Rwanda about the Rwandan Genocide. He'll also discuss his more recent work – The Promise, a love story set against a backdrop of the Armenian Genocide – alongside associate producer and moderator of the event, Carla Garapedian.
Garapedian, a journalist and filmmaker, leads the Armenian Film Foundation's project to preserve and integrate Dr. J. Michael Hagopian's collection of interviews with Armenian Genocide survivors and witnesses into USC Shoah Foundation's Visual History Archive, giving them a permanent home. Her focus on human rights issues has led her to work on many feature films like Screamers, Lifting the Veil, Children of the Secret State, Voices from the Lake, The River Ran Red and Germany and the Secret Genocide, to combat against widespread genocide denial.
Esrailian, another producer on the The Promise team, has familial relations to the Armenian Genocide as the great-grandson of survivors. He will discuss his involvement with the film, as well as the importance of remembering genocide events and honoring both victims and survivors, at the event.
Like all Hammer programs, the Apr. 6 discussion is free to attend. Tickets will be available at the Box Office starting 6:30 p.m., and the event will begin at 7:30 p.m. at the Hammer Museum's Billy Wilder Theater. General admission tickets will be available one per person on a first come, first served basis following member ticketing.
Find out more and watch live online here.