In this series, we take a closer look at the new features and resources coming to IWitness in time for the 2017-2018 school year.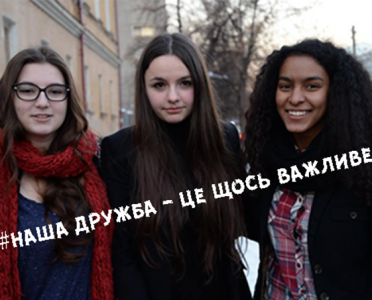 Over a dozen new multimedia activities in a variety of languages have been published on IWitness in time for the new school year.
The activities include five in Ukrainian, one Czech, four Polish, two Hungarian and two English. In every activity, students have the opportunity to use technology to become more active learners while encountering survivors and other eyewitnesses talking about their experiences before, during and after genocide.
The English-language activities include Walter Loebenberg: Refugee Experiences During the Holocaust, which was authored by The Florida Holocaust Museum, and Pastrami, Tacos, Burgers: Continuity and Change in Boyle Heights, which is the first-ever American IWalk and the first IWalk to be published on IWitness.
Students can visit the locations of the IWalk in person or view them on Google Street View in the activity in order to explore how the Boyle Heights neighborhood of Los Angeles evolved as various immigrant groups settled there.
Among the Ukrainian activities are Why Were They Silent, about discrimination in Rwandan schools before the genocide, and A Ukrainian Lesson on Friendship, which focuses on Ukrainian Holocaust survivors' friendships as well as a current-day story of three girls who met each other in Kyiv because of the war in the East of Ukraine.
Another Ukrainian activity, Is it Safe to be Yourself?, explores identity under the Nazi and Soviet regimes as well as the current Ukrainian government.
Hungarian-language activity Understanding Love, authored by the Zachor Foundation, encourages students to consider the role of context in interpreting visual and audiovisual texts though the testimony of homosexual Holocaust survivor Stefan Kosinski.
IWitness also published a Hungarian-language activity inspired by the Academy Award-winning short film Mindenki (English title: Sing), about a children's choir. Students watch testimony clips to deepen their understanding of the film's themes of the relationship between power and individual, individual and community, and the concepts of solidarity and resistance.
The POLIN Museum of the History of Polish Jews authored a Polish-language activity called Everyday Life in the Shadow of the Holocaust, with testimony clips of survivors about life in the ghettos of occupied Poland. Another Polish activity, Ideological Madness: About Antisemitism in Europe in the 1930s, introduces students to individuals who experienced the wave of nationalism and racist ideology in Poland before the Holocaust and helps shape their civic attitudes and empathy toward minority groups.
Finally, the new Czech-language activity Identity helps students explore the phenomenon of human identity, its construction, and how our identity can change or be influenced from the outside in the course of our lives.
View all the new activities on IWitness here.