Sharing her father's story
Mon, 08/20/2018 - 3:18pm
A daughter discovers her father's secret past and shares his story with the world.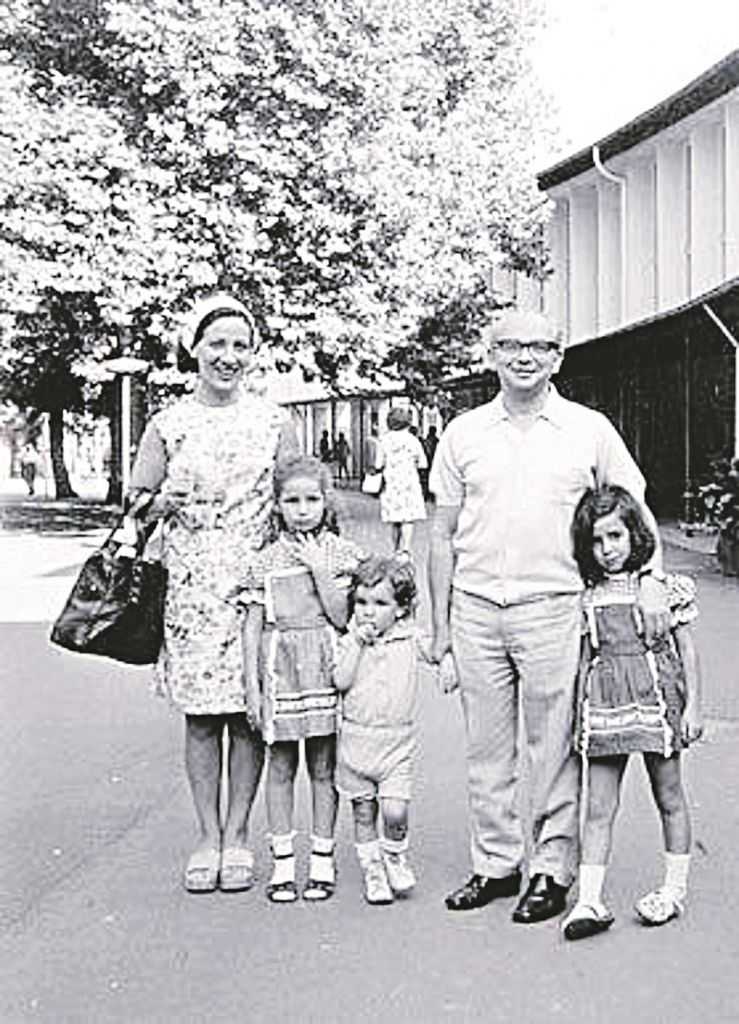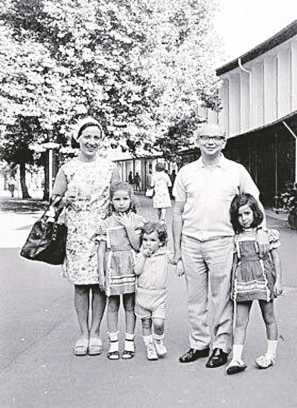 The book sat conspicuously alone on a shelf, a forgotten beacon that called out to be read.
But it wasn't until she was 36 – and decades after her father died – that Noemie Lopian felt the pull to open it and learn the secrets of his life.
What she found in those pages changed her.
"It was an emotional reaction," Lopian said during a visit to USC Shoah Foundation this month. "It was a fire burning in me. I felt I wanted to read the book. And when I read it, I wanted to tell the world about it."
In the book, Long Night, her father, Holocaust survivor Ernst Israel Bornstein, gives a detailed account of his life between 1939 and 1945. A doctor living in Germany, Bornstein recounted living in seven labor and concentration camps, and five transit camps during World War II.
The book is unusual because Bornstein wrote it immediately after the war when the memory was fresh in his mind. And he writes in an almost detached manner.
"The account is very fresh, very frank," Lopian said. "He doesn't burden his readers with his emotions. It almost reads like a film."
The book is filled with details of events and names of people he encountered during his ordeal. A sample section recalls what happened when some fellow prisoners pilfered a few grains of food.
"The shrill blast of a whistle sounded suddenly, and we were ordered to remain where we were. The Block Leader and Group Leader searched our jacket pockets and the pleats in our coats. It emerged that some of the inmates had torn open a number of sacks and had removed some of the grain stored in them. The farmer had complained to the SS and demanded that we should all be searched. And in truth some of the inmates had tied the bottom of their trousers and filled them with grain. Others had concealed the grain in their shirt-sleeves. All inmates found in possession of this corn were immediately stood against the barn wall. The whole group were ordered to face the wall. They fell to the ground as they were each shot in the neck by the Group Leader.
The book was a revelation to Lopian, who knew nothing of her father's past by the time he died in 1978 when she was only 12.
"He never spoke to me about it and I'm glad," she said. "I think I would have been too young. It would have damaged me mentally. I didn't know he was a survivor."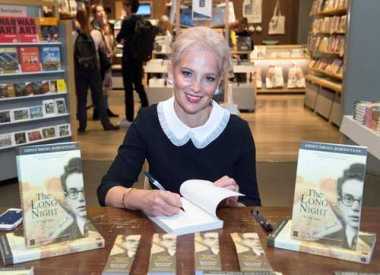 She vaguely remembers looking at the book shortly after he died as the family was in the process of moving from Germany to England, where Lopian still lives, but it was too much for her young grief-filled mind and she retained no memory of its contents.
But when she opened the book as an adult, it was a revelation. Reading it filled her with often conflicting feelings.
"I had many emotions," she said. "Probably sadness, outrage, incensed, pity, love and admiration for my father. … I saw him in a totally different light to the child I was at 12. I had an intense longing of meeting him once more. I had many questions to ask him as adult to adult."
She knew her father was beyond reach, but she decided that the rest of the world needed to hear his story. The book was originally published in German as Die Lange Nacht and received positive reviews, but Lopian wanted to reach a wider audience, so she undertook the task of translating it into English.
"He had to relive this horror by writing it down," she said. "The least I can do is perpetuate his memory and his story. Otherwise, I feel like I'm killing him again."
The man she wants to share with the world kept his own childhood hidden, but he was idolized by his own three children.
"To us, he was a very loving father," Lopian said. "We would be in bed by the time he came home, but when the key turned, we ran out of bed to give him a hug. … We would walk to synagogue every Saturday morning, which we adored it because it was our special time. If my dad met friends, we would pull at his hand to say, 'return to us with your conversation.'"
And he was a man who took in an elderly woman as a member of the family after the war.
"She was a German woman in her 60s," she said. "I don't know where she was during the war or where her husband was. For my father to show love to this woman showed a lack of hatred. I was totally unaware of what the Germans had done."
Promoting the book has become her life's mission.
"This isn't my career," she said. "It's my passion."
To learn more about Bornstein and information about purchasing his book, visit the website his daughter created.