Survivors and Soldiers: Revolutionary Technology Preserves Living Testimony of Soviet Jewish Experience of Holocaust and WWII
Mon, 12/03/2018 - 5:37pm
USC Shoah Foundation and Genesis Philanthropy Group partner to create first Russian-language interactive biographies for award-winning Dimensions in Testimony program.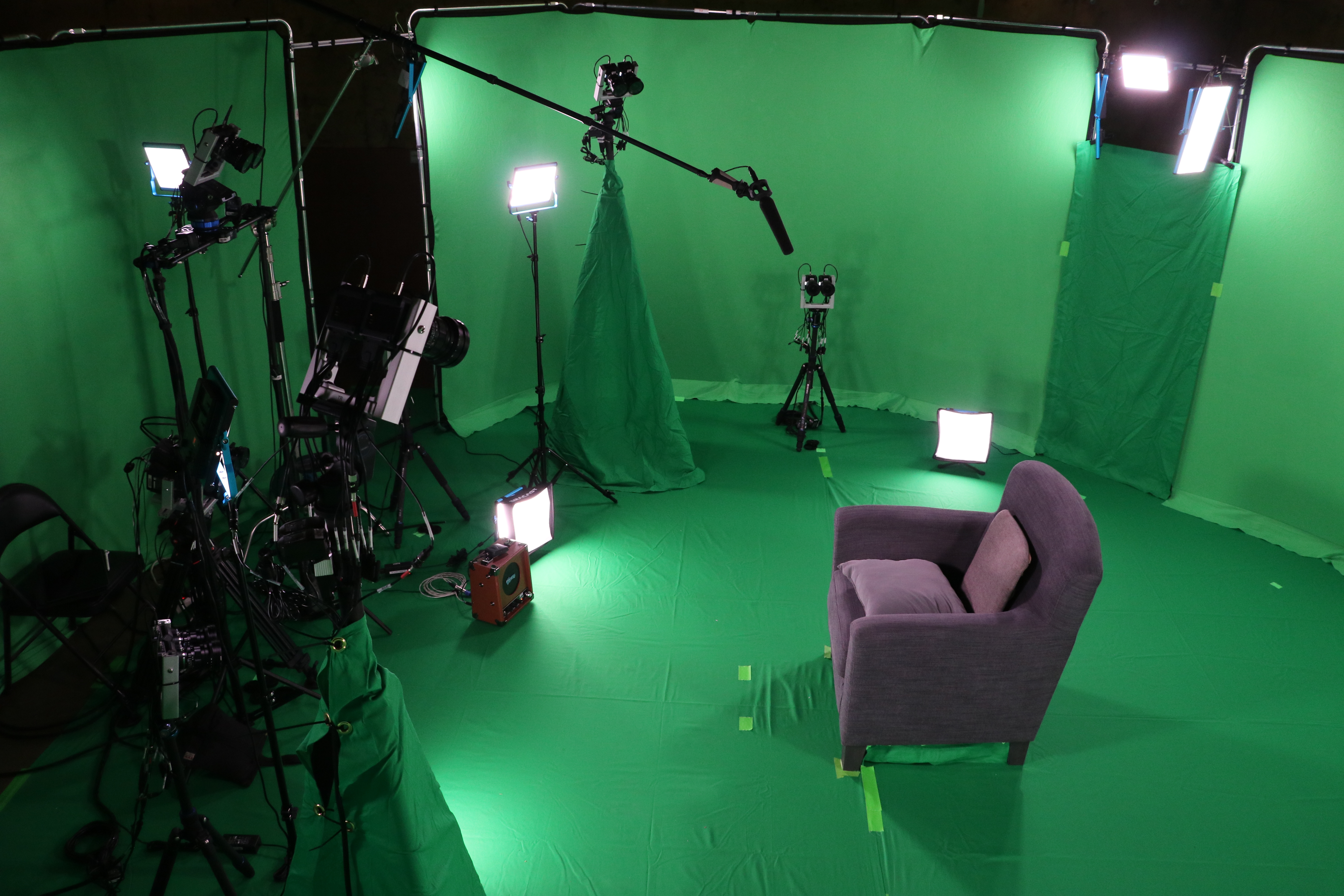 LOS ANGELES – Thanks to a new partnership between USC Shoah Foundation and Genesis Philanthropy Group (GPG), the experiences of Russian-speaking Jews during the Holocaust and World War II will be documented for the first time in USC Shoah Foundation's award-winning Dimensions in Testimony program – a groundbreaking form of experiencing history that usesnatural language software to enable audiences to interact with the recorded image of the
survivor in a natural and conversational way.
The pioneering Dimensions in Testimony program integrates advanced recording techniques to create three-dimensional projections of survivors, which are capable of talking about their experiences during the Holocaust and answering questions in real time. Over time, the projection of the survivor "learns" from these interactions and the relevancy rate and speed of their responses improve, creating a progressively more life-like interaction. The result is a first-hand survivor's account that will remain, even after the last living survivors are gone, able to bear witness to history for future generations.
"For me, as a son and grandson of Holocaust survivors, this unique project holds an immense personal importance," said Mikhail Fridman, co-founder of GPG. "It is an opportunity to preserve for posterity not only the horrifying tragedy of Soviet Jewry in the Holocaust – which remains even to this day one of the less known aspects of the 'Final Solution' – but also to give voice to those valiant Jewish warriors, partisans and ghetto fighters who did their part to bring about the victory over Nazism."
This effort was initiated by GPG, which is committed to ensuring that Jewish culture, heritage and values are preserved in Russian-speaking Jewish communities worldwide. Given the importance of Holocaust education for young people today and in the future, GPG aims to disseminate knowledge about the tragedy of Soviet Jewry during the Shoah and the heroism of the Jewish fighters against the Nazism to a wider audience.
USC Shoah Foundation and GPG will collaborate to identify two individuals from the former Soviet Union — a Holocaust survivor and a Red Army veteran – to add their testimonies to the Dimensions in Testimony project. So far, 19 survivors have been interviewed for the program, but now these two will provide the first Russian-language narrative and for the first time in the program's history focus on the memories of the Holocaust in the territories of the former Soviet
Union.
Ilia Salita, president and CEO of GPG, said that the collaboration between the two organizations was an important step in remembering a vital piece of history.
"For Genesis Philanthropy Group, this partnership with USC Shoah Foundation is a logical next step in our long-term commitment to preservation of the memory of the Holocaust in the former Soviet Union and the stories of the Soviet Jews who fought the Nazis," Salita said. "This effort is especially important now, when the world is experiencing a rise of violent antisemitism around the world. The cutting-edge technology, which is employed to create these interactive testimonies, will make them accessible and relatable to younger generations, to those, who, as the time passes, will not have the opportunity to meet living survivors of the Holocaust."
Prior to World War II, 3 million Jews lived within the boundaries of the former Soviet Union, of which one-half were murdered in the Holocaust and more than half a million fought in the Red Army. As the last generation of survivors ages, we are rapidly losing the first-hand accounts that have been so vital to public understanding of the Shoah. By adding the accounts of Russian-speaking Jews for the first time to the Dimensions in Testimony program, these two newest additions will ensure that voices bearing witness to the often under recognized Holocaust of Russian and Eastern European Jewry and the experience of the Jewish fighters will live on for generations to come.
"Dimensions in Testimony in Russian will change the landscape of Holocaust remembrance and education, bringing whole generations and new communities closer to history through technology," said Stephen Smith, Finci-Viterbi Executive Director of USC Shoah Foundation. "In the West, we often hear survivor stories from Poland, Germany, Czechoslovakia and Hungary, which have largely defined the experience of the Holocaust to the English-speaking world. The stories of Holocaust victims and survivors within the former Soviet Union are essential for all audiences to better understand the history and ramifications of this mass atrocity."

About Genesis Philanthropy Group
Genesis Philanthropy Group (GPG) is a global foundation, co-founded by Mikhail Fridman, an international businessman, investor and philanthropist, and his business partners. GPG primarily, but not exclusively, focuses its philanthropic support on developing and enhancing Jewish identity among Russian-speaking Jews worldwide. To learn more, visit www.GPG.org.
About USC Shoah Foundation
USC Shoah Foundation – The Institute for Visual History and Education develops empathy, understanding and respect through testimony, using its Visual History Archive of more than 55,000 video testimonies, award-winning IWitness education program, and the Center for Advanced Genocide Research. USC Shoah Foundation's interactive programming, research and materials are accessed in museums and universities, cited by government leaders and NGOs, and taught in classrooms around the world. Now in its third decade, USC Shoah Foundation reaches millions of people on six continents from its home at the Dornsife College of Letters, Arts and Sciences at the University of Southern California.
About Dimensions in Testimony
Dimensions in Testimony is an initiative by USC Shoah Foundation to record and display testimony in a way that will preserve the dialogue between Holocaust survivors and learners far into the future. Collaborating within the project are Illinois Holocaust Museum and Education Center, with technology by USC Institute for Creative Technologies, and concept by Conscience Display. Funding for Dimensions in Testimony was provided in part by Pears Foundation, Louis. F. Smith, Melinda Goldrich and Andrea Cayton/Goldrich Family Foundation in honor of Jona Goldrich, Illinois Holocaust Museum and Education Center, and Genesis Philanthropy Group (R.A.). Other partners include CANDLES Holocaust Museum and Education Center.