Hovannisian Collection Body Text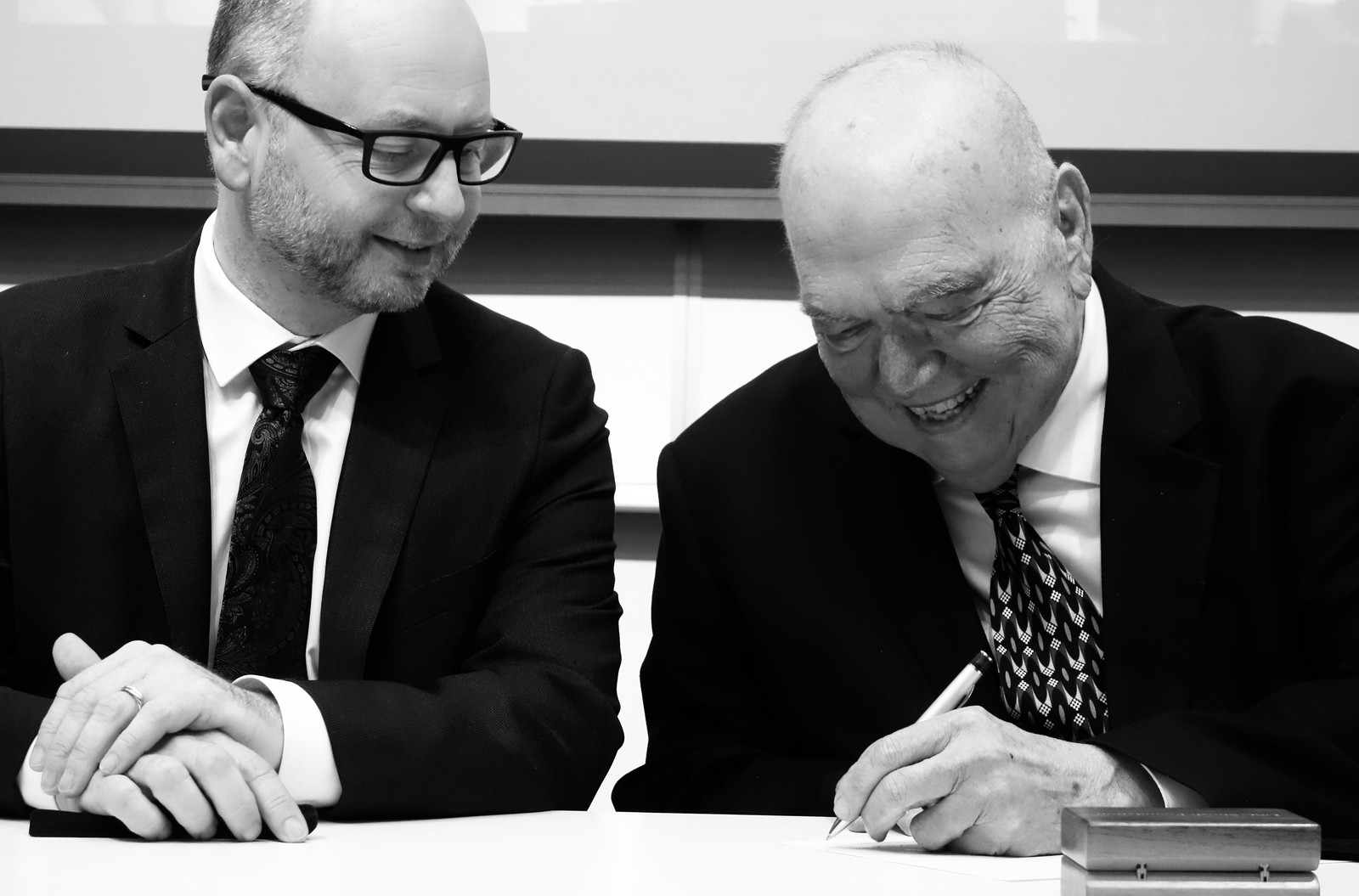 In the summer of 2014, Dr. Richard G. Hovannisian, renowned scholar and Professor Emeritus at UCLA, became adjunct professor at USC with the intention of advising on the Shoah Foundation's integration of the Armenian Film Foundation's collection of genocide survivor interviews. He was integral in assisting with the conceptualization and research of Armenian specific indexing terms and the complex translation process from Armenian to English.
In 2018, after the integration of the AFF collection, Hovannisian decided that his own collection of interviews should find a new home in USC Shoah Foundation's Visual History Archive. With over 1,000 interviews, the Richard G. Hovannisian Armenian Genocide Oral History Collection is the largest existing collection about the Armenian Genocide.
About the Richard G. Hovannisian Armenian Genocide Oral History Collection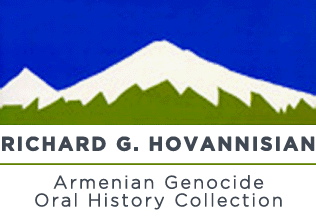 After Hovannisian completed his PhD in 1965 and had already been teaching at UCLA for seven years, he became particularly interested in the new field of oral history. As survivors of the Armenian Genocide were fast disappearing, Dr. Hovannisian decided to engage in the mission to preserve their stories.
In 1969, Hovannisian taught a class centered on oral history pertaining to early Armenian migration to Los Angeles where he worked with students to record those migrants' stories. He then introduced a university course, Introduction to Armenian Oral History, which centered on the Genocide. He taught students about the Armenian Genocide, trained them in oral history methods, put together a comprehensive questionnaire and arranged for students to go out and tape record survivors throughout Southern California.
As most survivors lived in Southern California, Hovannisian also made it a point to facilitate interview gathering with his students in Fresno, the oldest Armenian community in California. Hovannisian and several students were able to conduct interviews in other states and countries as well.
The university course was a significant aspect in the life of the Los Angeles Armenian community, where many of its youth participated in the mission to preserve the history of the Armenian Genocide. By the 1990s and 2000s, the survivor generation had significantly diminished making it increasingly difficult to locate and record those with a coherent memory. The course redirected its efforts to record the children of survivors and descendants. The last class took place before Hovannisian became professor emeritus in 2011.
The Richard G. Hovannisian Armenian Genocide Oral History Collection contains more than 1,000 interviews of Armenian Genocide survivors and descendants. They primarily consist of full-life histories which illuminate Ottoman-Armenian life, the Genocide and post-Genocide era, and the diaspora experience.
Survivors are from all over the Ottoman Empire and also many interviewees from the former Russian and Persian empires.
Testimonies are mostly in Armenian and English, with some in Turkish and Spanish.
About Richard G. Hovannisian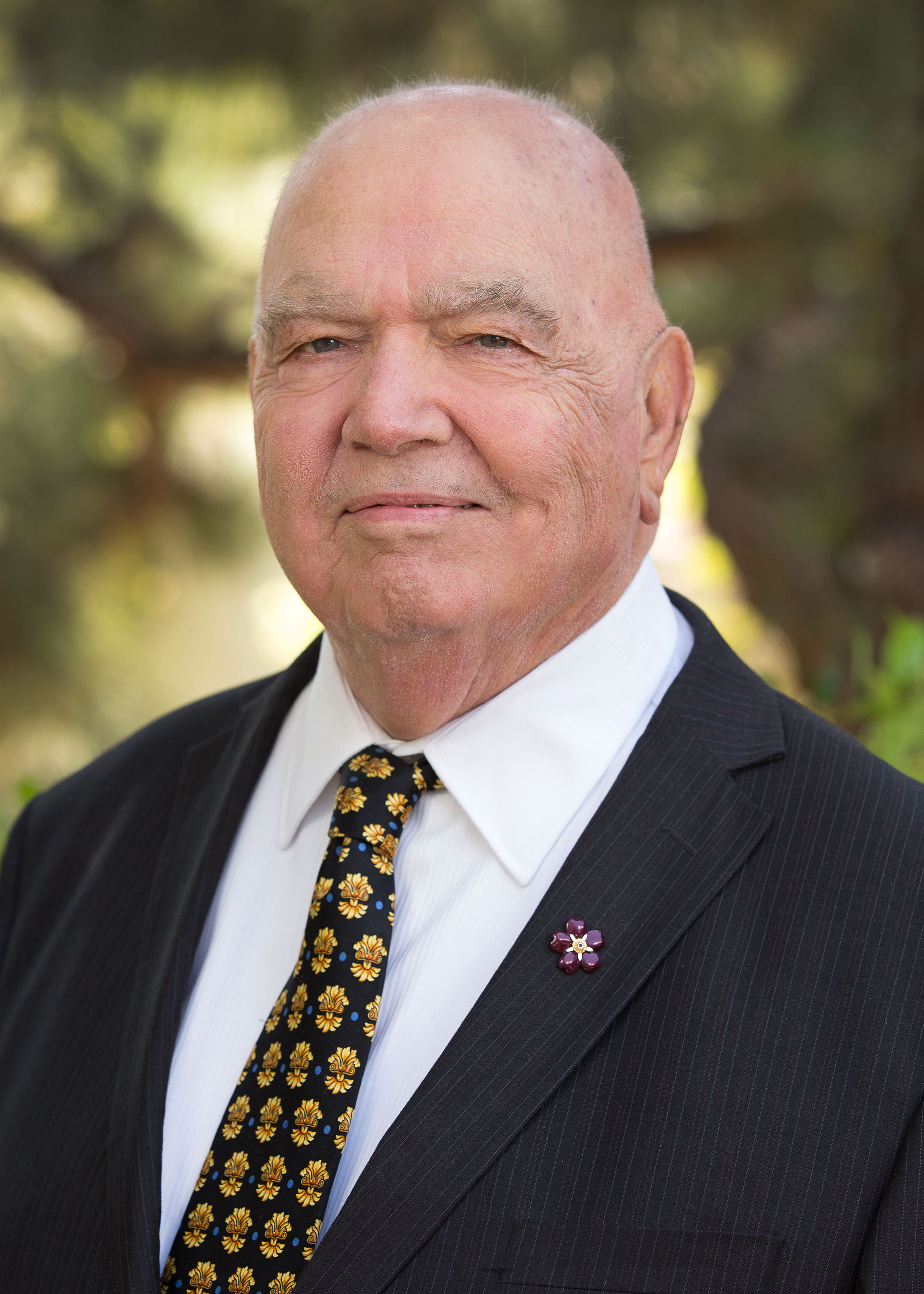 Richard G. Hovannisian is Professor Emeritus and Past Holder of the Armenian Educational Foundation Chair in Modern Armenian History at UCLA, Adjunct Professor at USC and Presidential Fellow in Holocaust History at Chapman University.
A native of Tulare, California, in the vibrant Armenian community of the San Joaquin Valley, Hovannisian received his B.A. and M.A. degrees at UC Berkeley, and his PhD in history at UCLA, where he joined the faculty in 1962. He was also an associate professor of history at Mount St. Mary's College in Los Angeles from 1966 to 1969.
A Guggenheim Fellow, Hovannisian is the author of Armenia on the Road to Independence; and the four volume The Republic of Armenia. He has edited and contributed to six volumes on the Armenian Genocide, and numerous other books, chapters, and articles on Armenian and Near Eastern history. At UCLA, he organized and subsequently edited and published the proceedings of 18 conferences on historic Armenian cities and provinces. He is also a leader in the Armenian scholarly community, serving on the board of directors of organizations including the International Institute on the Holocaust and Genocide, Facing History and Ourselves, and the Society for Armenian Studies, which he initiated in 1974.
Richard Hovannisian has received numerous honors from scholarly, civic, governmental and religious organizations. In 1990, he was elected to the Armenian Academy of Sciences, becoming the first social scientist living abroad to be so honored. He has received honorary doctorates from Yerevan State University (1994) and Artsakh State University (1997).
In 1972, Hovannisian created one of his most remarkable courses, History 107D, a seminar in which students conducted recorded interviews with Armenian Genocide survivors. The course ultimately led to over 40 years of his students recording testimony of more than 1,000 Armenian Genocide survivors and their descendants. In 2018, it was announced that the Hovannisian collection would be integrated into USC Shoah Foundation's Visual History Archive.
Together with the existing Armenian testimonies in the VHA, Hovannisian hopes that they will make the VHA an essential tool for Armenian Genocide education. It is something that he says he could not have imagined a half century ago, when his undergraduate student interviewers started recording. "I wasn't sure what was going to happen," he says. "I just knew it was important to gather."