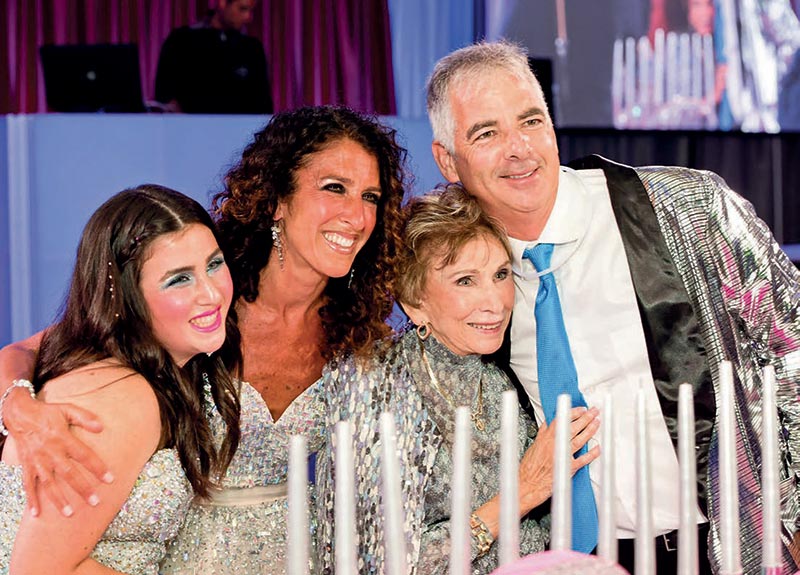 Tamar Elkeles and Larry Michaels
After being introduced to USC Shoah Foundation 15 years ago, Tamar Elkeles and Larry Michaels became invested in continuing the work of preserving Holocaust survivor testimonies. Many of their own relatives were killed in the Holocaust, and they keenly felt the responsibility to carry the torch for future generations.
Tamar believes that "educating our children and our communities about tolerance and appreciation for differences is paramount for our present and future generations. Supporting USC Shoah Foundation ensures our Jewish history and stories of survival will not be forgotten. It's a mitzvah to connect our children to the Holocaust, emphasizing to them the importance of the strength and perseverance of the Jewish people."
Larry and Tamar also emphasize the importance of storytelling in sharing Jewish history. When their daughter, Mia, was preparing for her bat mitzvah project, they worked closely with USC Shoah Foundation to connect with Holocaust survivor Dr. Edith Eger. Mia interviewed Dr. Eger about her life and experiences as a survivor and communicated what she learned to her community and peers through school and at her bat mitzvah.
"We can't thank USC Shoah Foundation enough for the support we received in order to make Mia's Mitzvah project so meaningful," Larry said. "Additionally, by connecting us with Jennifer Greenspan, Executive Director of Leadership Annual Giving and Constituent Relations, we were able to create a custom Mobile Giving page that enabled Mia to raise the funds from her friends and family in a simple and efficient way."