Thursday, October 3, 2019 - 4:00pm
Doheny Memorial Library (Room 240, Friends of the USC Libraries Lecture Hall)
3550 Trousdale Parkway
Los Angeles
, CA
90089
United States
A public lecture by Dr. Uğur Ümit Üngör (Utrecht University, Department of History, and NIOD Institute for War, Holocaust and Genocide Studies, Amsterdam)
Organized by the USC Shoah Foundation Center for Advanced Genocide Research
Cosponsored by the USC Department of Middle East Studies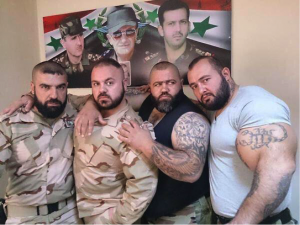 This lecture offers an examination of pro-state paramilitary violence in the Syrian conflict. It analyzes the emergence and transformation of pro-state paramilitarism in Syria in the context of the uprising and civil war. It focuses on the Syrian government's deployment of the Shabbiha (later renamed 'National Defense Forces'), irregular paramilitaries dressed in civilian gear and committing a broad spectrum of violence, including torture, kidnapping, assassination, sexual violence, and a string of massacres across the country. Based on seven years of ethnographic fieldwork including 80+ interviews with victims, perpetrators, and other eye witnesses, Dr. Üngör argues that the Shabbiha phenomenon manifests a fundamental complexity in its appearance, identity, motives, cleavage, and regional varieties. In this lecture, to unravel some of these complexities, Dr. Üngör explores the micro-dynamics of Shabbiha violence in the city of Homs as a particularly instructive example of pro-state paramilitarism.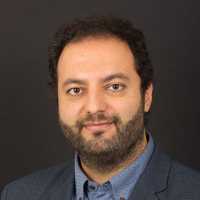 Uğur Ümit Üngör is Associate Professor at the Department of History at Utrecht University and Research Fellow at the NIOD Institute for War, Holocaust, and Genocide Studies in Amsterdam. His main area of interest is mass violence in the Middle East in the 20th and 21st centuries. He is an editor of the Journal of Perpetrator Research, and coordinator of the Syrian Oral History Project. His publications include Genocide: New Perspectives on its Causes, Courses and Consequences (Amsterdam University Press, 2016, ed.), Confiscation and Destruction: The Young Turk Seizure of Armenian Property (Continuum, 2011), the award-winning The Making of Modern Turkey: Nation and State in Eastern Anatolia, 1913-1950 (Oxford University Press, 2011), and the monograph Paramilitarism: Mass Violence in the Shadow of the State (Oxford University Press, 2019). He is currently working on his forthcoming monograph Shabbiha: Assad's Militias and Mass Violence in Syria (University of Pennsylvania Press, 2020).
Refreshments will be served.
To RSVP, please email cagr@usc.edu.