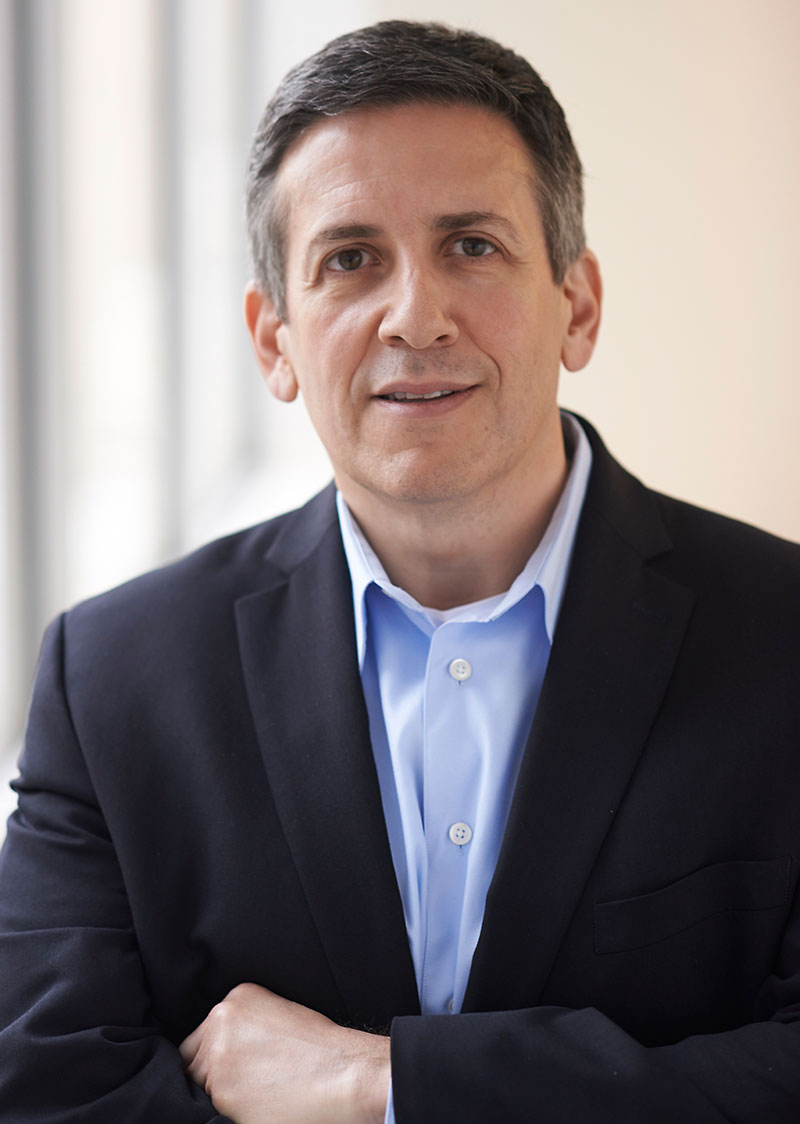 Andrew Intrater
Ensuring Wider Reach
Andrew Intrater describes the events leading to his involvement with USC Shoah Foundation — The Institute for Visual History and Education as "serendipitous." Intrater, who speaks Russian and Polish, was traveling to Ukraine with a friend whose parents were born there and were Holocaust survivors.
Intrater didn't know until the trip began that his friend, Mickey Shapiro, was on the Institute's Board of Councilors. Then Shapiro mentioned in passing that Executive Director Stephen D. Smith would cross paths with them during the trip.
That fortuitous meeting led to "a couple of days of very intense discussions." Even though he initially "had no intention of getting involved," Intrater emerged from their conversations a firm believer in the Institute's work and in Smith's vision. "He was just really inspiring," Intrater recalls.
Not long afterward, Intrater joined the Institute's Next Generation Council, which promotes the organization's goals worldwide. He currently serves as one of the Council's vice chairs and supports efforts to make the Institute's educational resources available to broader audiences via technology.
Intrater — whose company, Columbus Nova Technology Partners, invests in world-class information technology firms — emphasizes the importance of keeping memories of genocides alive so that history doesn't repeat itself.
"Time is your biggest enemy. As people get further and further from events of the Holocaust and Rwandan Genocide, they need to be educated. Memories are short."
Like many on the Council, Intrater is the child of a Holocaust survivor. His father, aunt, and grandparents survived as an intact family — an unusual occurrence — by working as slave laborers in their hometown of Galicia in western Ukraine. They later went into hiding in a farmhouse.
Intrater has traveled with the Institute to Poland and Hungary as a cultural ambassador a couple of times so far, witnessing firsthand the effectiveness of the Institute's mission and how it is embraced by educators and students everywhere.
"A lot of local folks in Eastern Europe, most of them non-Jews, are devoting their time and energy to help put these education and cultural programs together," he says. "We just have to make sure they're broadcast using the most modern communications technologies available to reach as many people as possible, particularly young people."
He believes that any young person exposed to the vast collection of personal testimonies is likely to embrace a tolerant, peaceful existence.
"When you put a human face on suffering, it's very powerful, and I think it sticks with people. We are all much more alike than we are different."