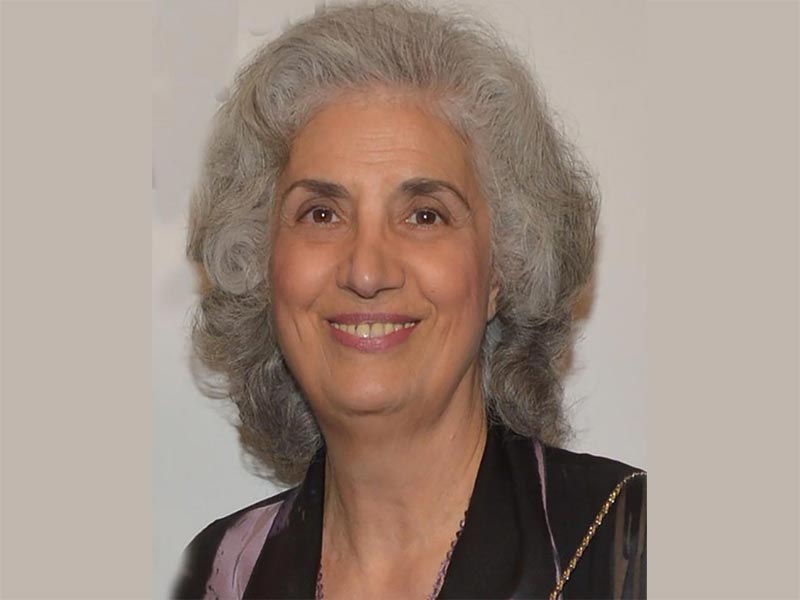 Carolann S. Najarian
Supporting Awareness and Action
Carolann S. Najarian, M.D., was drawn to USC Shoah Foundation — The Institute for Visual History and Education through her involvement with the Armenian Film Foundation. When she learned that the 400 filmed interviews of Armenian Genocide survivors would be added to the Institute's archives, she and her husband, K. George Najarian, made a generous gift to support the effort.
"Now our survivors' stories can be accessed and used for research, and their stories will be heard," says Najarian. "The Armenian people as a whole should be very excited about this."
Her father, Avedis Abrahamian, survived the Armenian Genocide but lost dozens of family members. He was 9 years old in 1915 and after journeying for 6 years, arrived in the United States at age 15. Throughout his life he remained keenly aware and outspoken about issues of injustice around the world and in his new country, having experienced it firsthand in his former homeland.
Najarian, inspired by her father's ideals, became a dedicated physician, working extensively on human rights issues, and assisting the Armenian people — including spearheading an extensive medical relief effort after an earthquake destroyed most of northern Armenia in 1988.
"The specifics of genocide need to be constantly kept in the forefront of the public's eye, especially our American public," she says. "They may know a little bit more about the Holocaust than they know about the Armenian Genocide or the Khmer Rouge in Cambodia, but many people don't know the specifics — and they don't realize how history can be repeated."
"We are one world," Najarian adds. "To eradicate any ethnic group is to diminish the overall mosaic of humanity."
USC Shoah Foundation expects to have an initial set of Armenian testimonies integrated into the Visual History Archive by April 2015, the 100th anniversary of the Armenian Genocide.