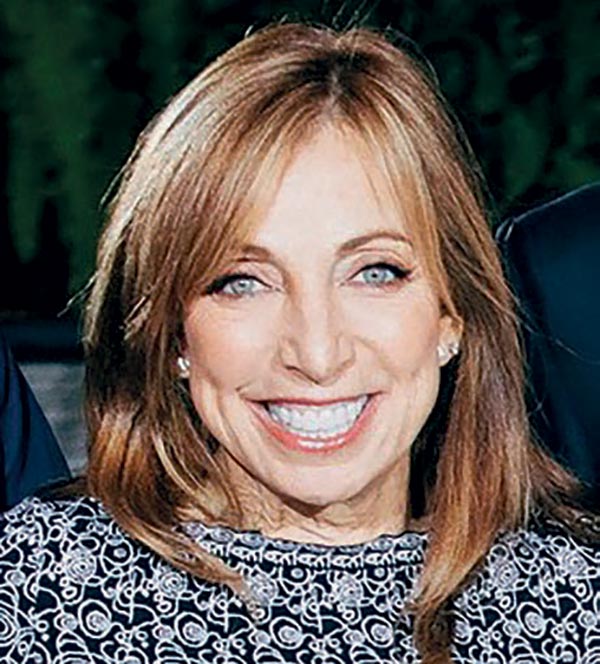 Dr. Marcy Gringlas
Holocaust education remains vital—as a means of understanding the horrors of the past, and for addressing contemporary antisemitism and combating the forces that lead to genocide. Echoes & Reflections stands as one of the premiere sources for Holocaust education and professional development in the United States. Formed by a partnership among USC Shoah Foundation, Anti-Defamation League and Yad Vashem, Echoes & Reflections has reached more than 85,000 educators since its founding in 2005.
According to Dr. Marcy Gringlas, longtime USC Shoah Foundation donor and Board of Councilors member whose Seed the Dream Foundation supports Echoes & Reflections, this educational effort is vital to create in students a range of positive outcomes, especially empathy: "Exposure and education are key to opening people's hearts."
By providing educators with resources to help students question the past, Echoes & Reflections also aims to impact the future. "We are once again experiencing a very divided world. The more we know about the other, the less far away and foreign this history feels, and the more open and committed we will be to building a kinder, gentler world," Dr. Gringlas added.
In addition to financial support, Dr. Gringlas and her husband Joel Greenberg have sponsored the creation of an additional classroom unit in Echoes & Reflections to address an existing gap in Holocaust education, aiming to teach about current antisemitism rather than discussing the subject in past tense, as though it stopped in 1945. The Gringlas Unit on Contemporary Antisemitism demonstrates that antisemitism is an ongoing threat that young people need to learn about and be inspired to counter. Named in honor of members of the Gringlas Family who were Holocaust victims and survivors – Marcy's parents Joseph and Reli and her uncle Sol were Holocaust survivors who have given testimony to the Visual History Archive – the online three-lesson unit is designed to help teachers deliver accurate and sensitive instruction around the complexities of contemporary antisemitism.
In addition to Echoes & Reflections, Dr. Gringlas has supported the Institute's Countering Antisemitism Through Testimony program and helped drive the Institute's efforts to provide emergency services for survivors living in poverty. These efforts speak to the power of engaging those who lived through the past to educate current generations for the future. For Dr. Gringlas, the message from survivors is both simple and potent: "Pay attention to what happened to us. Learn from what happened to us."