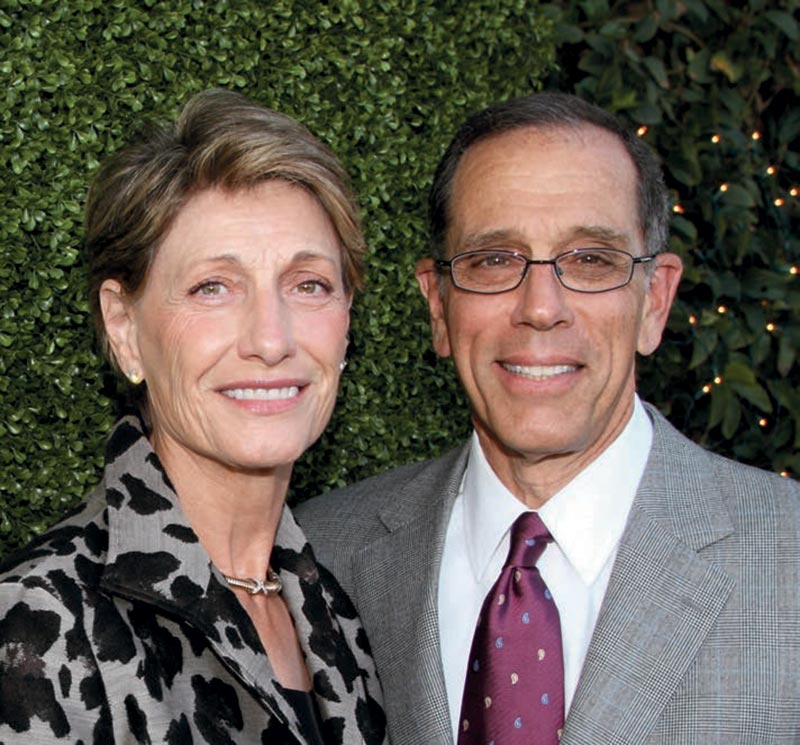 Jerry and Carol Coben
Board of Councilors Life Member Jerry Coben can pinpoint a moment that highlighted the importance of his involvement with USC Shoah Foundation. During a discussion with his son David about family history, David mentioned how much more meaningful he found the personal writings of Jerry's mother compared to a detailed family history written by a cousin David had never met. The difference, according to Jerry, was that David could "hear" his grandmother's voice in her writing, having known her well, something that wasn't the case with his cousin's narrative. "The importance of her voice, expressed only through her writing, emphasized for me the importance of the voices in USC Shoah Foundation's Visual History Archive," said Coben.
Coben, while a partner at one of the country's preeminent law firms, led the legal team representing the Institute in the transaction that created USC Shoah Foundation—and with it a permanent home for the Visual History Archive. After several years on the Institute's Board of Councilors, he moved to emeritus status and devoted more attention to other nonprofit interests.
However, he decided to refocus his engagement with the Institute after two conversations: one with his son, and another with a Jewish Federation staff member who had never heard of the Soviet Jewry movement despite having parents who had lived through it in Russia. "I realized that the eyewitness recounting of those difficult days in the Soviet Union, which might otherwise be passed by word of mouth, would be lost," he said. "The importance of USC Shoah Foundation's Visual History Archive, in its perpetuation of the eyewitness accounts of the Holocaust, became clearer."
Jerry and his wife Carol support USC Shoah Foundation's endowment so that the stories in the archive will exist in perpetuity. With antisemitism and other forms of extremism on the rise, he believes that, without the constant reminder of what happened when those forces arose in Germany, the risk of similar events is not insignificant: "The Institute can and must preserve the first-person memory of that time and, as best it can, teach the lessons to be derived from it."