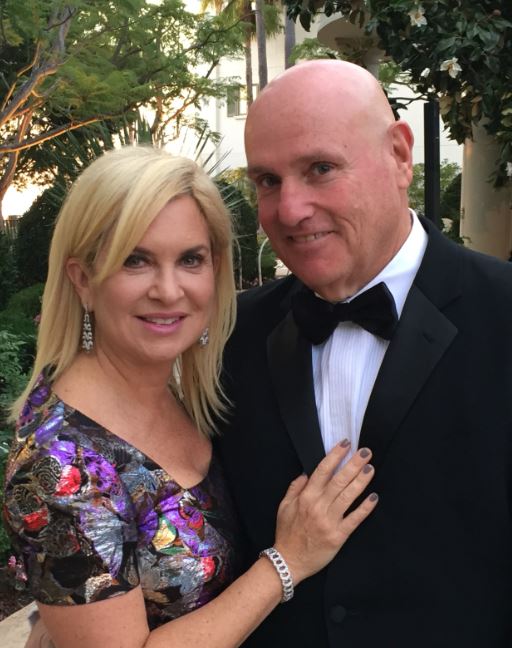 Leesa and Leon Wagner
Connecting People
Concerned about the global rise of intolerance, Leesa and Leon Wagner have added funding for fighting antisemitism to their portfolio of support for USC Shoah Foundation. Their family histories are filled with reasons why combating hatred is so important to them.
The testimonies of Leon's late parents, Sima and Rubin, in the Visual History Archive attest to the power of love and never giving up. Married before the war, the couple was torn apart when the Nazis sent them to separate camps. Miraculously, Rubin somehow kept his ring and, after the war, convinced an officer to take it to the nearby women's camp, in the hope that Sima was alive and would recognize it. The couple soon reunited.
Leesa's grandfather, who emigrated to the U.S. before the war, returned to his hometown in Poland, married her grandmother, and took her back to his adopted country. However, Leesa's great grandparents, all nine of her grandmothers' brothers and sisters, and many of their children were killed.
"It's important to preserve the memory, images, stories, and names of those who perished and pass them on to the next generation so those lives will not have perished in vain," says Leesa, a member of the Next Generation Council. "Their memory must serve as a constant reminder that this must not happen ever again."
On a personal level, she adds that it's special to her that her children and future generations will be able to watch stories of their own relatives.
The New York City-based Wagner's also enjoy connecting the Institute to new supporters through events, such as co-chairing the 20th anniversary Ambassadors for Humanity Gala. "I try to put big numbers of people together and get great speakers to motivate and move them to action," Leesa says.