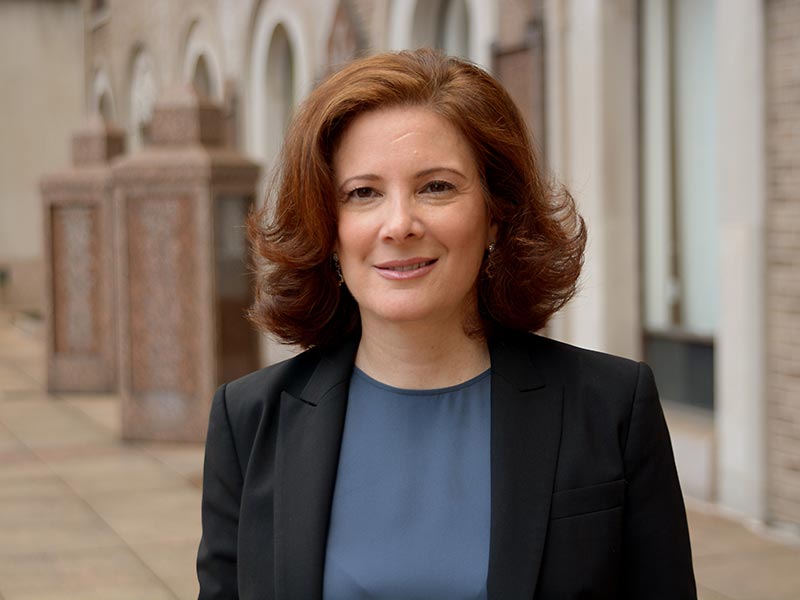 Melanie Dadourian
The Power of History and Testimony
Melanie Dadourian is an active member of the Next Generation Council because she understands all too well the dangers of silence and denial. Her grandparents were Armenian Genocide survivors who escaped certain death in Turkey by fleeing to the United States and that history deeply affects her.
"All genocides are horrible," she says, "but ours is particularly difficult to educate people about because the Turkish government denies it to this day. It's been written out of history."
While working on efforts for the Armenian Genocide Centennial, Dadourian discovered that USC Shoah Foundation was entrusted with preserving the work of the late J. Michael Hagopian, MD, a pioneering filmmaker who recorded approximately 400 testimonies of Armenian Genocide survivors between 1975 and 2005. The overwhelming majority of these interviews are now digitized and integrated into the Visual History Archive. In addition to contributing to this important project, the Dadourian family made a commitment to fund the Institute's new Armenian Education & Outreach Specialist position. This important role will ensure that the testimonies are fully utilized and teach lessons to combat hatred and bigotry worldwide.
Through the Institute's efforts, Dadourian felt assured that such "first-person" histories of the Armenian Genocide would spread beyond the Armenian community. "Being a documentary producer, I know the value of learning history through actual eyewitness accounts, so that resonated with me," she says. "When I met with the folks from USC Shoah Foundation, my whole world opened up. I was meeting fascinating people whose sole mission is to educate on genocide and the Holocaust on a national and global platform."
"Accessing and viewing eyewitness testimonies is an especially powerful and valuable educational tool for students and scholars," Dadourian says. "They can read books, but I find this medium more engaging and compelling because it is real. It helps them to develop compassion, empathy, and sympathy."