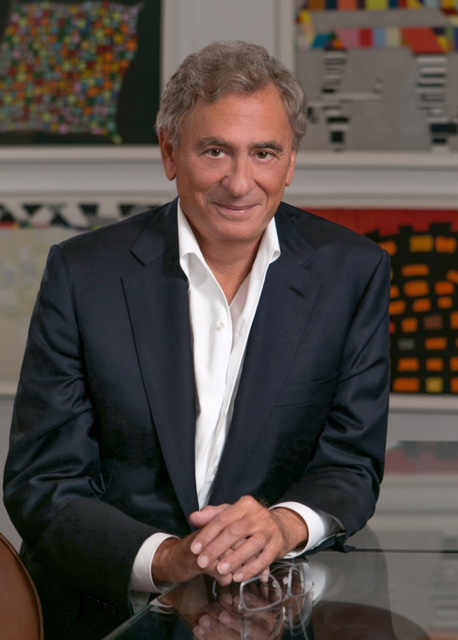 Mickey Shapiro
Promoting Scholarship
Mickey Shapiro was born in a displaced persons camp to parents who just barely escaped the Nazi genocide. His father had been sentenced to a Siberian prison before the war and was later conscripted into the Soviet army. At age 11, his mother survived by becoming a maid after convincing a farmer she was Catholic.
To honor his parents — now age 93 and 85 — Shapiro endowed the Sara and Asa Shapiro Annual Holocaust Testimony Scholar and Lecture Fund. The program it supports enables scholars to spend up to a month in residence at USC Shoah Foundation's Center for Advanced Genocide Research. Each fellowship culminates in a public lecture.
A longtime Board of Councilors member, Shapiro is passionate about extending the Institute's base of support. He co-chaired the 2015 gala in Michigan, and hosted VIP guests at his home the evening before. Through his personal outreach efforts, the event attracted many new and prominent donors. In addition, the gala highlighted expansion of the Institute's IWitness educational platform throughout Detroit.
Shapiro's generosity also honors the memory of his many family members who perished in the Polish (now Ukrainian) town of Korets during World War II. "My historical knowledge, coupled with my deep emotions, fuel my need to help ensure these events do not happen again," he says.
While traveling to Poland for the 70th anniversary of the liberation of Auschwitz, Shapiro encountered a personal example of why the Institute's educational outreach is so vital. He met a pilot who had been concerned about the level of Holocaust denial to which his daughter was exposed until someone from the Institute came to her school. "Now she teaches [about] the Holocaust," the pilot told him. For Shapiro, this was a personal affirmation of the Institute's work.