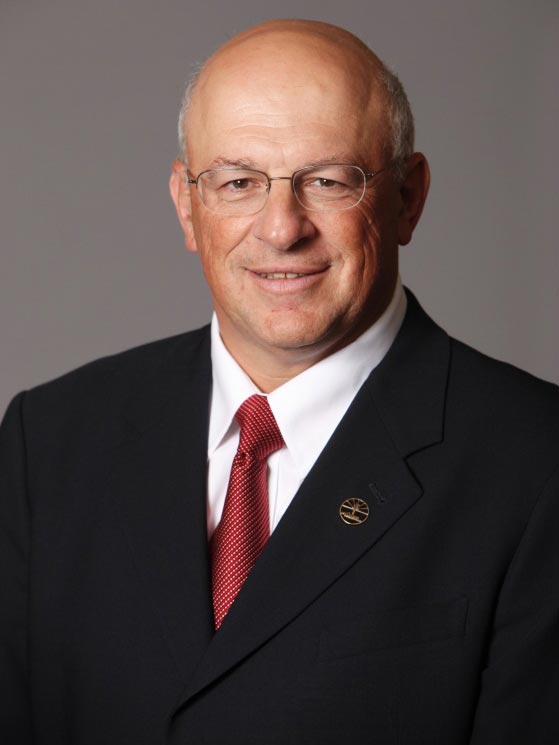 Yossie Hollander
Stirring Echoes and Powerful Reflections
As the 21st century began, and time threatened to still the voices of many witnesses, Joseph "Yossie" Hollander became concerned about the state of education on the Holocaust. "It was almost frozen," says Hollander, an Israeli technology entrepreneur whose parents survived the Holocaust. "At some point, we will not have the capability to teach with actual Holocaust survivors."
Searching for a solution, he entered discussions that led to a partnership among USC Shoah Foundation, Yad Vashem, and the Anti-Defamation League. The result was Echoes and Reflections, which provides training and multimedia educational resources for secondary school teachers and students. Hollander and his wife, Dana, have supported the program from its inception.
In 2015, Echoes and Reflections celebrated its 10th anniversary and trained 9,000 teachers last year alone. In 2014, the program launched a website featuring free, classroom-ready content and primary sources to ensure even easier access to these vital materials.
Over the next decade, Hollander hopes to see the program reach 80 percent of U.S. high schools. "We want to be the standard for teaching about the Holocaust," he says.
If educator feedback is any indication, the program is already achieving the latter goal. "Teachers [say] unequivocally that this is one of the best things they've taught or learned from."
Through such initiatives, Hollander sees USC Shoah Foundation and its partners as filling a critical need. "One of the main [sentiments] you hear is 'never again' — never again specifically for the Jewish people, but also never again around the world." He believes we all have an obligation to make sure such horrors do not repeat.
"They gave their testimony for a reason," Hollander says of the survivors. "It's important to use their experiences to educate the next generation."