#BeginsWithMe Social Media Campaign Launches Today
Tue, 11/03/2015 - 5:00pm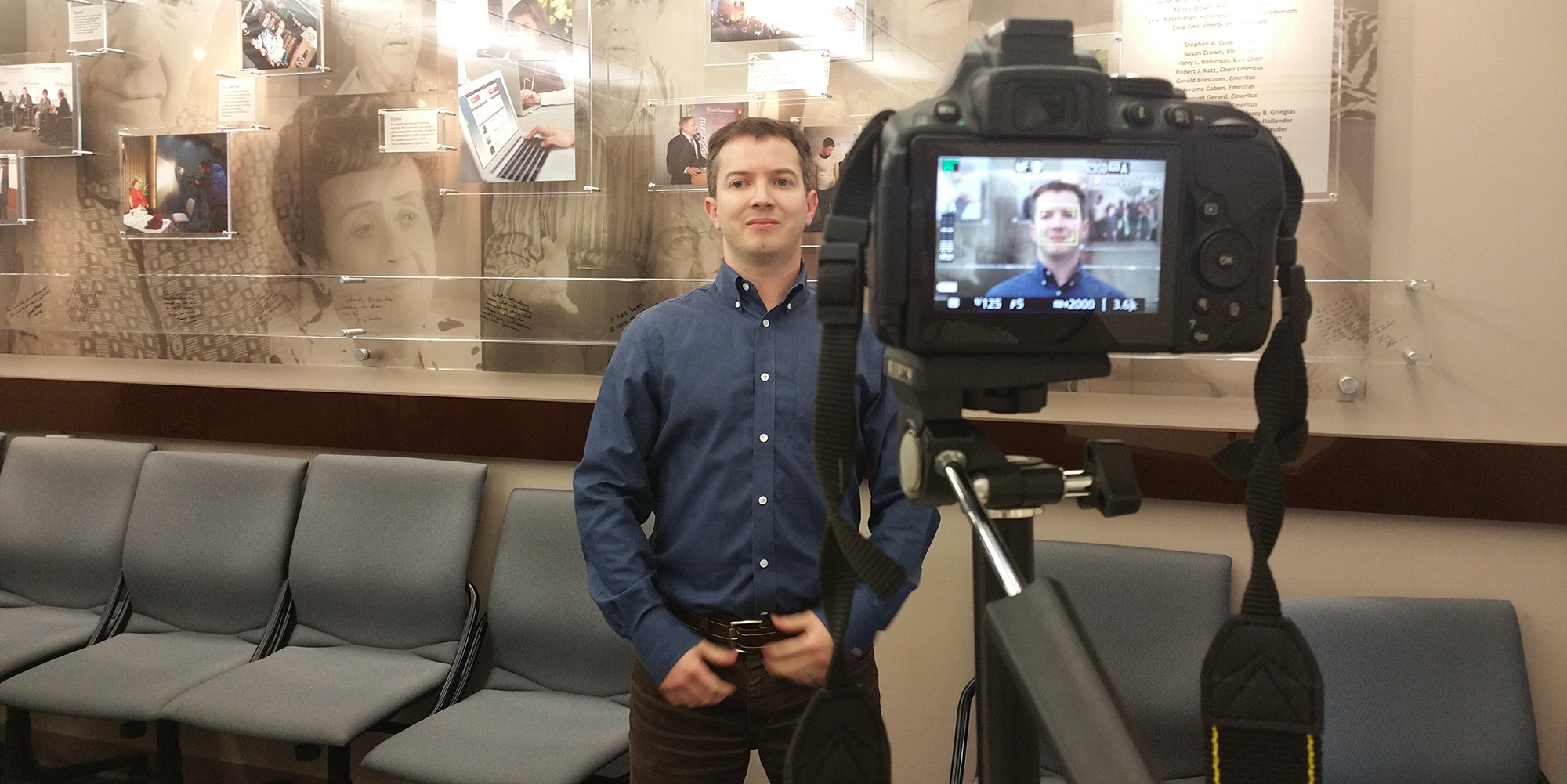 If you've ever watched genocide survivor testimony from the Visual History Archive and it spurred you to wonder what you can do to help prevent acts of intolerance and inhumanity, USC Shoah Foundation has an opportunity for you this holiday season.
To observe Giving Tuesday, an annual day of philanthropy on the Tuesday after Thanksgiving, USC Shoah Foundation will re-launch its social media campaign #BeginsWithMe today, Nov. 3. Giving Tuesday falls on Dec. 1, 2015.
#BeginsWithMe asks students, educators, researchers and the general public to share via social media how watching testimony inspires them to make the world a better place, and also share what they will do or have already done to promote tolerance and education in their own communities. The campaign originally launched in January in honor of the 70th anniversary of the liberation of Auschwitz.
Visit the dedicated #BeginsWithMe microsite, with information and tools for getting involved. Visitors can donate to USC Shoah Foundation via a mobile giving platform and download a Twibbon to show their support for #BeginsWithMe on their social media profiles.
The site also features testimony clips about courage, action and standing up for tolerance, along with video messages from other #BeginsWithMe participants who tell inspiring stories of how testimony has motivated them to make a difference. Visitors can share these clips with their followers. Finally, the site offers downloadable photos featuring inspiring quotes from supporters that can be shared on social media.
It all begins with each and every one of us. The little changes we make in the world can really add up to a perceptible movement to create a climate that resists genocide and other forms of inhumanity around the globe. Participate in #BeginsWithMe and inspire your friends and followers to join you in supporting USC Shoah Foundation and helping to make the world a more tolerant place.
Like this article? Get our e-newsletter.
Be the first to learn about new articles and personal stories like the one you've just read.