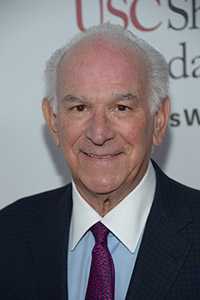 One of USC Shoah Foundation's fiercest supporters will be honored with a leadership award from Hillel at Drexel University this Monday, May 22.
Drexel Hillel will present Cozen with its inaugural Leadership Award at the Raymond G. Perelman Center for Jewish Life, home of Drexel Hillel, 118 N. 34th St in Philadelphia. Following the presentation and Cozen's remarks, guests can view an exhibit about USC Shoah Foundation, including its timeline and recent Hungarian testimony-based art project.
Cozen is currently Chair of the USC Shoah Foundation Board of Councilors, a position he assumed in 2015.
Cozen, founder and chairman of the Philadelphia-based law firm Cozen O'Connor, provides leadership to the board, which guides strategic direction and policy on the dissemination, scholarship, and educational use of the 55,000 testimonies in the Institute's Visual History Archive. Cozen has been a board member since 1997.
In addition to his work on the Board of Councilors, Cozen is co-chair of the Institute's capital campaign, which is raising $150 million.
He also served on the Leadership Circle of USC Shoah Foundation's Auschwitz: The Past is Present program in 2015. The program was a partnership between USC Shoah Foundation, World Jewish Congress and Discovery Education that commemorated the 70th anniversary of the liberation of Auschwitz.
Drexel has been a full access site of the Visual History Archive since 2013.