American University of Paris Hosts International Conference on the Visual History Archive
Wed, 11/01/2017 - 5:00pm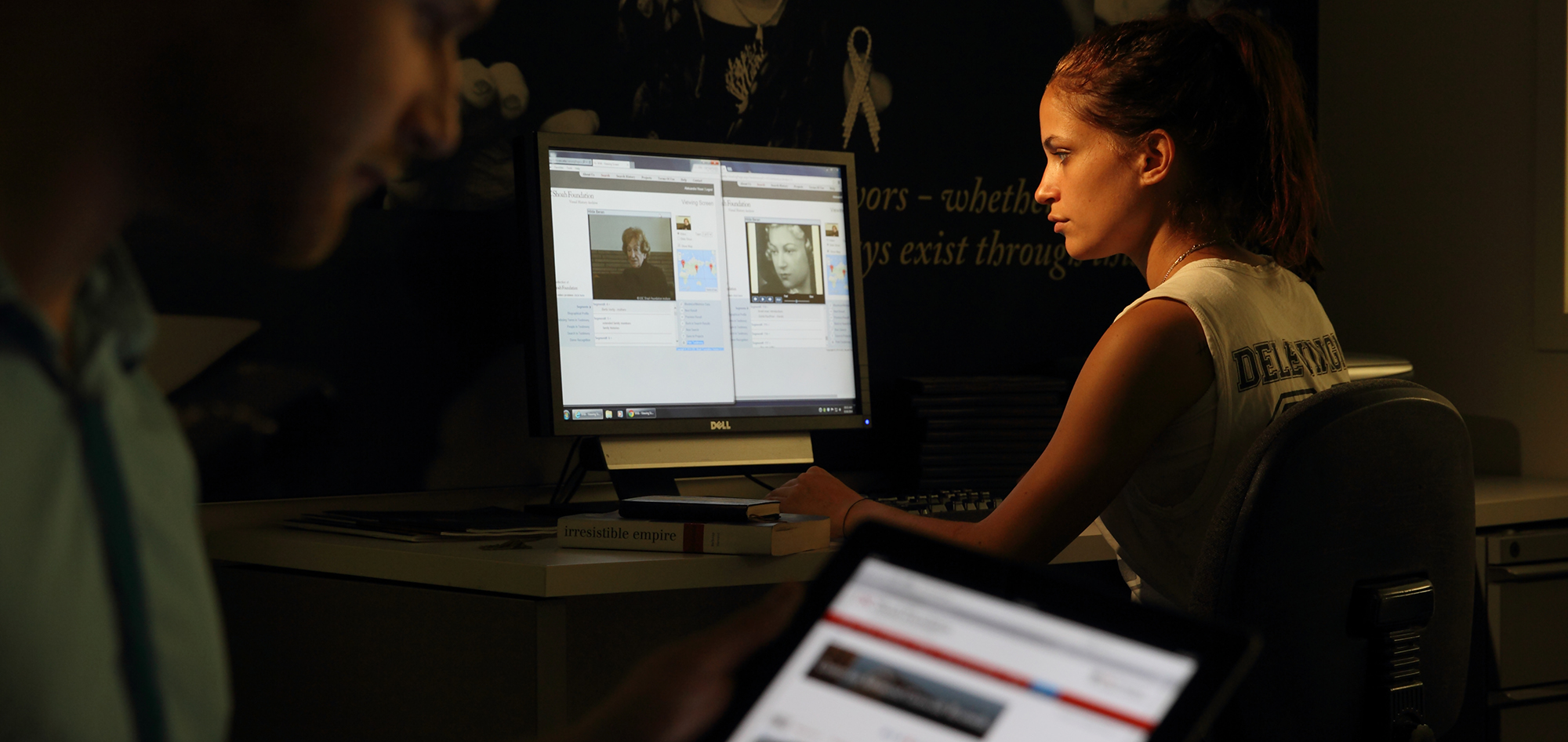 Scholars including Christopher Browning and Jeffrey Shandler gathered at the American University of Paris Oct. 26-27, 2017, to share their research projects – all of which utilize the Visual History Archive – at the conference The Visual History Archive: Research Experience.
The conference was hosted by AUP's George and Irina Schaeffer Center for the Study of Genocide, Human Rights and Conflict Prevention. The Schaeffer Center is the second full access site of the Visual History Archive in France, after ENS Lyon. It was founded with support from USC Shoah Foundation donors George and Irina Schaeffer.
The conference drew scholars from around the world and from a variety of disciplines. USC Shoah Foundation Executive Director Stephen Smith gave opening remarks about the future of video testimony in an evolving digital landscape, and subsequent panels covered testimonies in local contexts, memorial projects, the impact of time on testimonies, and women and gender perspectives (click here for the full program).
Noah Shenker (Monash University), Christopher Browning (University of North Carolina), Annette Wieviorka (SIRICE-CNRS-Université Paris 1 Panthéon-Sorbonne) and Jeffrey Shandler (Rutgers University) each gave keynotes throughout the conference.
Shenker spoke about the camera framing of video testimony, Browning shared his research on the Starachowice Factory slave labor camps, Wieviorka spoke about witnessing, and Shandler discussed Yiddish performances in Holocaust survivor testimonies.
This was the Schaeffer Center's second annual conference since the center was founded in 2016. Last year's conference was titled "Legal Legacies of Genocide: From Nuremberg to the International Criminal Courts."
Like this article? Get our e-newsletter.
Be the first to learn about new articles and personal stories like the one you've just read.