Ayşenur Korkmaz Awarded 2019-2020 Katz Research Fellowship in Genocide Studies
Wed, 06/26/2019 - 12:00am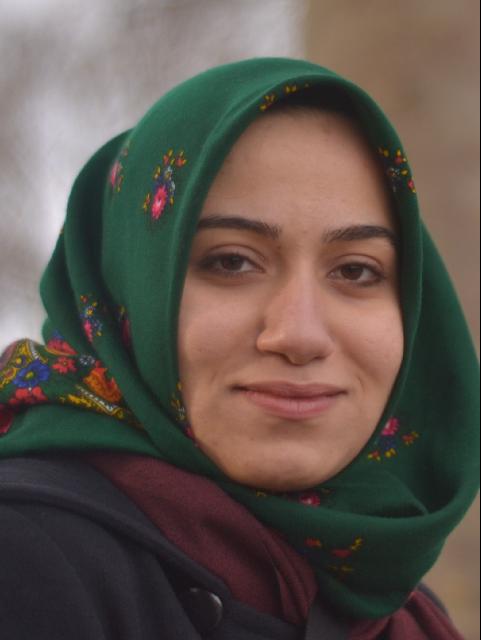 Ayşenur Korkmaz, a PhD candidate in European Studies at the University of Amsterdam, the Netherlands, has been awarded the 2019-2020 Katz Research Fellowship in Genocide Studies at the USC Shoah Foundation Center for Advanced Genocide Research. She will be in residence at the Center from August to December 2019 in order to conduct research for her dissertation, which examines how Armenian Genocide survivors in the Visual History Archive discuss the loss of their homeland.
During her time at the Center, Korkmaz will conduct research with Visual History Archive testimonies of survivors of the Armenian Genocide in order to explore "the sense of rootedness and spatial belonging among Armenians who fled their homes during the genocide and sought refuge to the Caucasus which later became their 'new homeland', Armenia." She has already conducted eight months of fieldwork in the Aragatsotn region of present-day Armenia, where genocide survivors and their descendants have resided since their displacement from their ancestral hometowns. Korkmaz hopes to use Visual History Archive testimonies of first-generation survivors to inform and contextualize the information she has gathered in her fieldwork interviews with second-generation survivors. In particular, she is excited to see how the audio-visual format of the VHA testimonies "open[s] a window into a world of oral and physical manifestations of traumatic memory." Her linguistic proficiency in English, Turkish, Armenian and Ottoman will allow her to utilize a wide variety of testimonies and relate them to each other in her research. 
Korkmaz earned her BA in History from Istanbul Bilgi University, Turkey and her MA in Nationalism Studies from the Central European University in Budapest, Hungary. She has received multiple fellowships and awards during her education, including a full tuition scholarship to Istanbul Bilgi University, the 2013 Zoryan Institute and University of Toronto Genocide and Human Rights Program Scholarship, and a 2016 travel grant from the Hrant Dink Foundation. She has presented on her research at conferences across the world including the 2018 NIOD conference "Mass Violence and the Kurds" and the 2017 UC Berkeley conference "New Directions in Armenian-Ottoman and Armenian-Turkish Studies." She has published multiple articles and book chapters, including several entries in the Encyclopedia of Romantic Nationalism in Europe and a chapter in the forthcoming edited volume Collective Violence, Exclusion, and Construction of National Identity in Turkey (2019). She has worked as a teaching assistant in the History department at Sabancı University, Turkey and as a project coordinator for Armenian-Turkish reconciliation for the "Divided Past, Joint Future" IPA project. 
The Robert J. Katz Research Fellowship in Genocide Studies enables an advanced standing PhD candidate to spend up to a month in residence at the Center every year. This fellowship is named after long-time volunteer and former Board of Councilors Chair Robert J. Katz in recognition of his service to the Institute. Award decisions for this fellowship are based on the originality of the research proposal and its potential to advance research with testimonies in the Visual History Archive.
Like this article? Get our e-newsletter.
Be the first to learn about new articles and personal stories like the one you've just read.