Maël Lenoc Awarded 2019-2020 Greenberg Research Fellowship
Wed, 07/31/2019 - 12:00am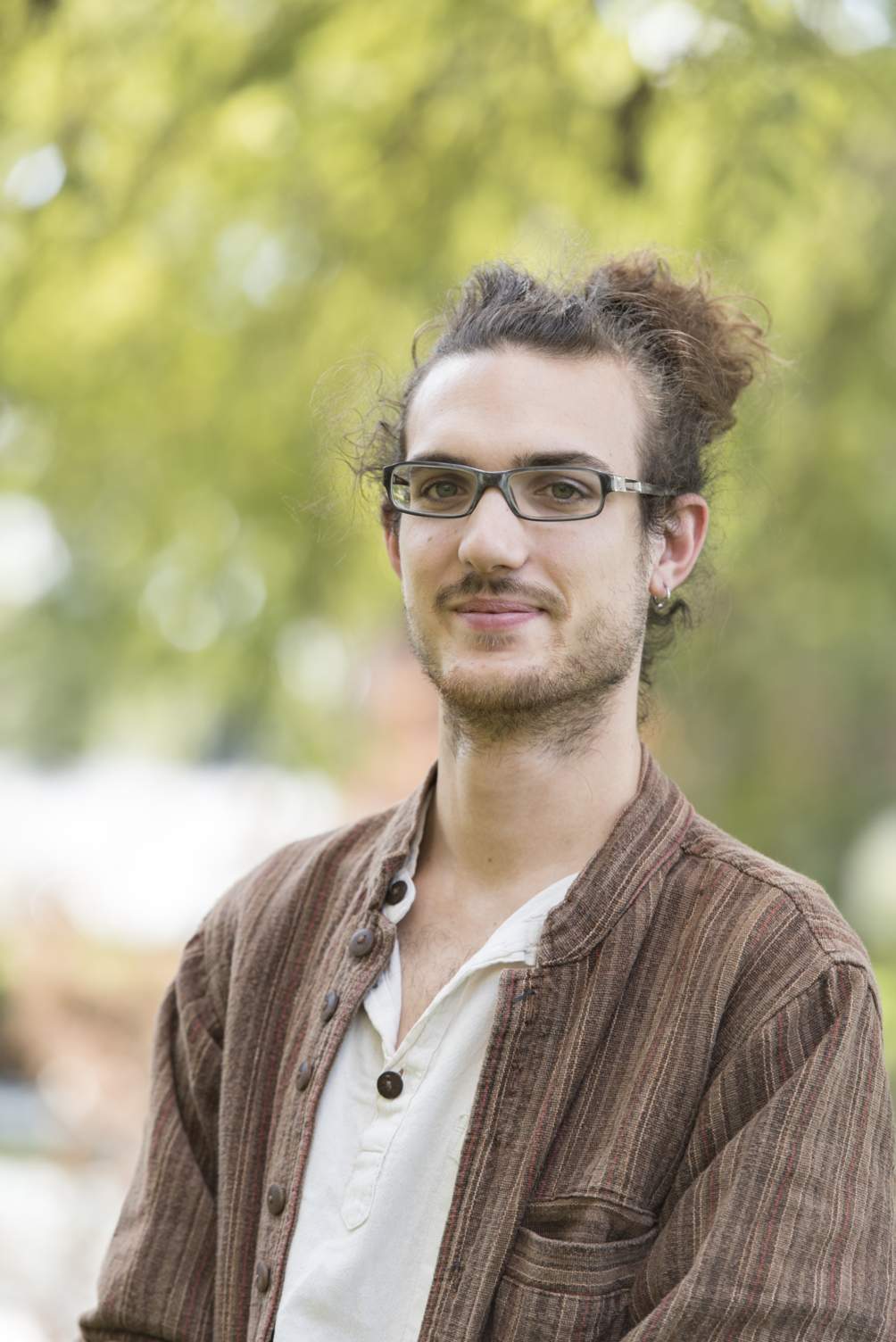 Maël LeNoc, a PhD Candidate in Geography at Texas State University, has been awarded the 2019-2020 Margee and Douglas Greenberg Research Fellowship at the USC Shoah Foundation Center for Advanced Genocide Research. LeNoc will be in residence at the Center for one month between February and March 2020 to conduct research in the USC Shoah Foundation Visual History Archive for his dissertation that focuses on the pre-war and Holocaust period of Jewish life and fate in Clignancourt district in Paris.
During his one-month residency at the Center, LeNoc will analyze fifty Visual History Archive testimonies of survivors who lived or worked in Clignancourt district during the occupation period. As the home of the significant Jewish population before World War II, Clignancourt makes a good case study for examining changing urban spaces under the Nazi occupation, and the effects of these changes on everyday interactions between Jews and non-Jews. Considering their focus on daily life, including contacts with neighbors, survivor testimonies will therefore be a significant source for LeNoc's study. LeNoc hopes to demonstrate that Jewish everyday urban spatial experience transformed dramatically during this period, and to shed light on the significance of place, space, and social relations in the context of genocide. 
LeNoc holds undergraduate degrees in History and Geography from Rennes 2 University in France, and a Master's degree in Geography from Texas State University, for which he received Outstanding Master's Thesis Award in Digital Scholarship from the Conference of Southern Graduate School. LeNoc co-authored three scholarly publications, presented at a number of conferences, and received many fellowships. For the past three years, LeNoc has been an active member (research assistant and affiliate) of the Holocaust Geographies Collaborative, previous recipients of the Center's Interdisciplinary Research Week opportunity and a team whose scholars are affiliated scholars of the Center. LeNoc presented a paper at the Center's 2017 international conference "Digital Approaches to Genocide Studies".
The Margee and Douglas Greenberg Research Fellowship is awarded annually to an outstanding advanced-standing Ph.D. candidate from any discipline for dissertation research focused on testimony from the USC Shoah Foundation Visual History Archive and other unique USC research resources. The fellowship enables the recipient to spend one month in residence at the USC Shoah Foundation Center for Advanced Genocide Research during the academic year and to deliver a public lecture about his or her research.
Like this article? Get our e-newsletter.
Be the first to learn about new articles and personal stories like the one you've just read.