Mickey Shapiro Provides Major Gift to Endow Inaugural Academic Chair
Mon, 11/29/2021 - 1:40pm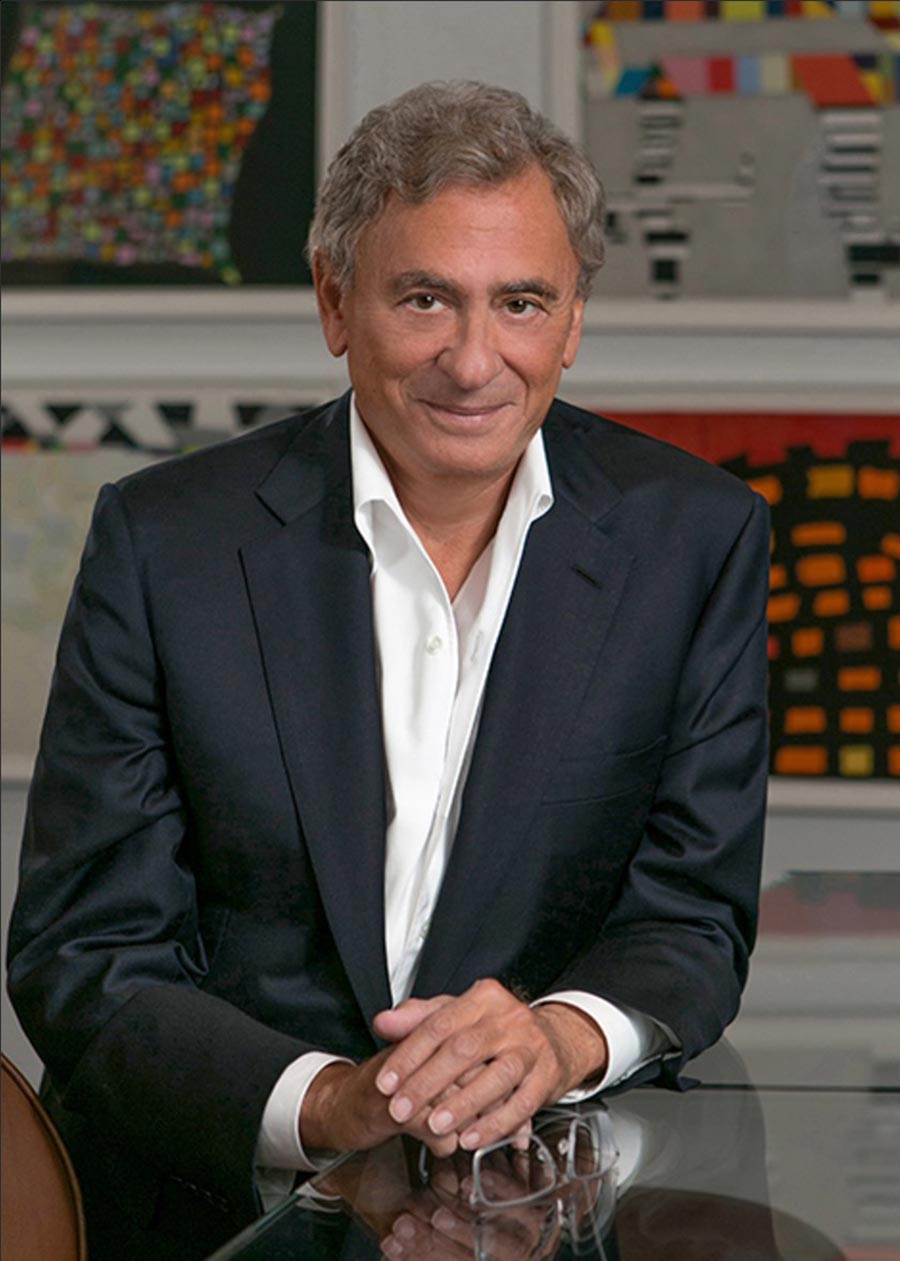 Longtime USC Shoah Foundation Executive Committee and Board of Councilors member Mickey Shapiro has provided a major endowed gift to create an inaugural academic chair at the Institute that will be dedicated to deepening the study of the impact of Holocaust education.
The Mickey Shapiro Endowed Chair in Holocaust Education will ensure the continuation of groundbreaking academic and social science research about how testimony and learning changes behaviors. It is the first gift of its kind and advances the Institute's mission to expand testimony-based research and education worldwide.
"In establishing the Mickey Shapiro Endowed Chair in Holocaust Education, Mickey has indeed changed the world," said Finci-Viterbi Executive Director Dr. Stephen D. Smith. "Moreover, he has linked his name to this vital work forever, just as he did for his parents in naming the Sara and Asa Shapiro Visitor's Lounge and endowing the Sara and Asa Shapiro Annual Holocaust Testimony Scholar and Lecture Fund," Dr. Smith said. "It is a deeply meaningful legacy."
Shapiro's latest gift builds on a range of contemporary studies, including the recent Echoes & Reflections report, that attest to the positive impact of Holocaust education on students' attitudes towards diversity, tolerance, and upstander behavior in the face of hate and intolerance.
"The world needs to learn from the Holocaust and that will always be true, which is why this academic chair was so important," Shapiro said.
Dr. Kori Street, USC Shoah Foundation's Senior Director of Programs and Operations, said the permanent research focus enabled by Shapiro's generous gift will help further the understanding of the downstream effects of introducing students to Holocaust education.
"Mickey has chosen a profoundly meaningful way to support Holocaust education and to help us understand how best to deliver Holocaust education to cultivate citizenship values, empathy, respect for differences, and willingness to take action against hate and prejudice in today's challenging political and social environment," Dr. Street said. "His gift is a permanent reminder of the valuable connection the Institute shares with Mickey and his family."
Along with conducting research into the effectiveness of Holocaust teaching and learning, the Mickey Shapiro Endowed Chair will be responsible for evaluating programmatic impacts, the continued development of leadership programming for educators and students to counter anti-Jewish hate, and for informing USC Shoah Foundation programs teams to ensure the highest quality and benefits of our global educational programming at all levels.
USC Shoah Foundation is partnering with USC's Rossier School of Education to establish a "faculty home" for the new Research Chair and to implement the program's elements.
Dr. Pedro Noguera, the Emery Stoops and Joyce King Stoops Dean of the Rossier School of Education, welcomed the partnership with USC Shoah Foundation.
"The Rossier School of Education is excited to participate in this collaboration with USC Shoah Foundation," Dean Noguera said. "By working together to identify and support scholars who are engaged in cutting edge research to counter genocide and hate, we can play a small role in creating a more peaceful, just and tolerant world."
Dr. Claudia Ramirez Wiedeman, USC Shoah Foundation Director of Research and Evaluation, said Shapiro's ongoing support is enabling critical, long-term study about the Holocaust.
"Mickey continues to inspire all of us as he makes positive change possible with his sustaining support for Holocaust education research. I look forward to working with colleagues in the Rossier School of Education to encourage thoughtful scholarship on the Holocaust for years to come."
Mickey Shapiro was born in a Displaced Persons camp to parents who just barely escaped the Nazi genocide. His father had been sentenced to a Siberian prison before the war and was later conscripted into the Soviet army. At age 11, his mother survived by becoming a maid after convincing a farmer she was an Orthodox Christian. Her story was recently made into an award-winning feature film, My Name Is Sara, in partnership with USC Shoah Foundation.
Like this article? Get our e-newsletter.
Be the first to learn about new articles and personal stories like the one you've just read.