New Animated Film for Young Students Explores Refugee Displacement and the Power of Music to Inspire Hope, Healing
Thu, 12/02/2021 - 11:30am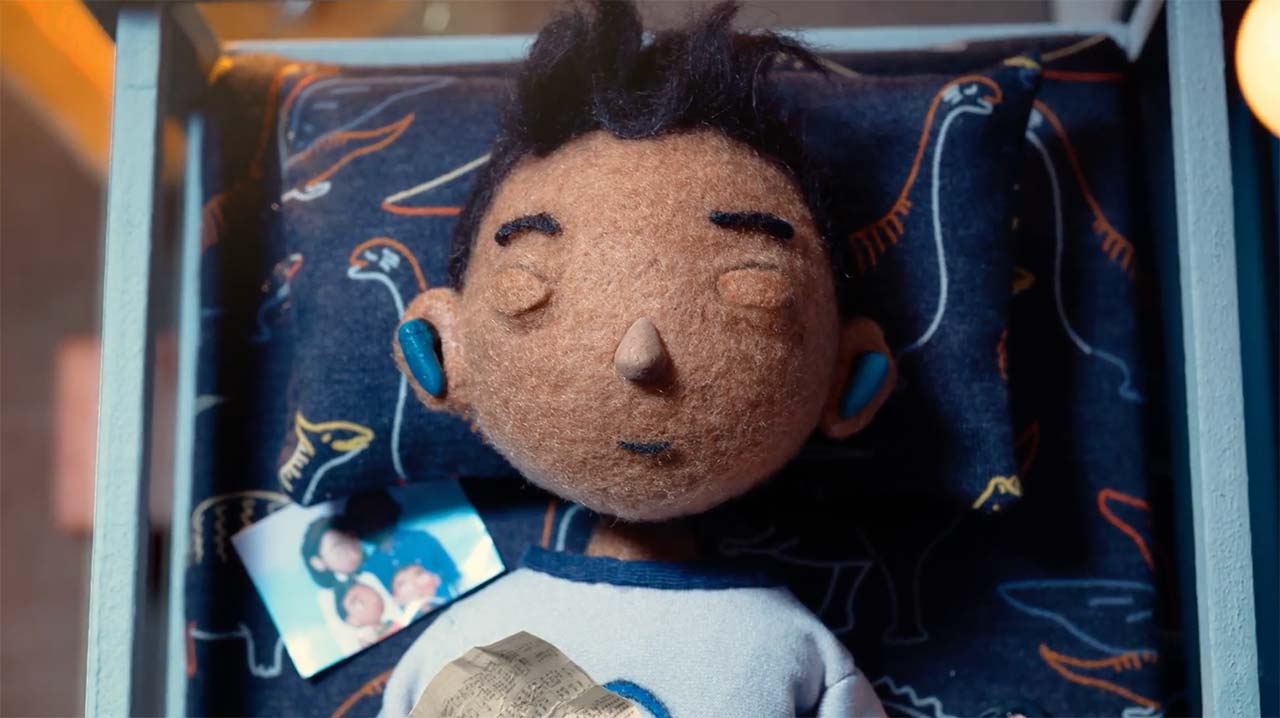 Today marks the 83rd anniversary of the arrival of the first Kindertransport to the United Kingdom. This rescue operation saved 10,000 child refugees from Nazi-occupied Europe.
As part of the commemoration, USC Shoah Foundation has produced an animated short film, "Music Dreams," based on the story of Lisa Jura, a young Holocaust survivor who in 1938 escaped from Vienna to London on the Kindertransport.
The film, produced for children ages 5-7, was developed as part of USC Shoah Foundation's The Willesden Project—a partnership program with the Hold On To Your Music Foundation, with the support of the Koret Foundation—that is designed to further the mission of education through testimony and bring the power of music and story to young people globally to contribute to their development as empathetic, knowledgeable and resilient individuals.
"Music Dreams" is inspired by The Children of Willesden Lane books, written by Lisa's daughter, acclaimed concert pianist and author Mona Golabek.
Set in 2021, "Music Dreams" centers on a lonely boy, a refugee who is separated from his family. Lying awake at night, he finds a piece of mysterious old sheet music that whisks him to late-1930s Europe, where he meets Lisa Jura, a young aspiring pianist. The boy accompanies Lisa as she travels via the Kindertransport from Vienna to London, where she finds a home at a hostel on Willesden Lane and pursues her dream of becoming a concert pianist.
"Music Dreams" is the latest innovative offering in a suite of K-5 testimony-based educational resources being made available by USC Shoah Foundation and The Willesden Project.
The film will premiere in collaboration with The Conscious Kid. Through a new partnership, USC Shoah Foundation and The Conscious Kid are leveraging the power of story to help elementary age students become more socially aware and sensitive to the feelings of others, including those from diverse backgrounds and cultures.
Lesly Culp, Head of Programs in Education at USC Shoah Foundation, said "Music Dreams" introduces primary grade students to the Holocaust in an age-appropriate way—and connects the past to the present. 
"Our goal with this project is to make Lisa Jura's story—with its themes of courage, love, separation, perseverance and displacement—accessible to students who will be able to recognize themselves in the story," Culp said. "And because there is no dialogue and the story is told through the universal languages of relationships, music, emotions and imagination, 'Music Dreams' is relatable to students everywhere."
"Music Dreams" will premiere on December 10.
The animated short will be available on 12/10 at https://www.theconsciouskid.org/usc-shoah-foundation.
Like this article? Get our e-newsletter.
Be the first to learn about new articles and personal stories like the one you've just read.