About the Film
USC Shoah Foundation and Delirio Films present an animated short film that brings to life the remarkable childhood journey of Holocaust survivor Dr. Ruth K. Westheimer escaping Nazi Germany, as she faced the choices that made her who she is today.

The film is the latest example of USC Shoah Foundation's critical work to bring anti-hate education to new audiences, filling a gap in primary-level Holocaust education with developmentally appropriate content. This animated short film — with Dr. Ruth's own voice recounting how she survived the Holocaust as a young girl — speaks to universal themes students face today: fear, loss, and loneliness, as well as resilience, bravery, and hope.
USC Shoah Foundation's education team is creating a suite of educational resources on IWitness to support use of Ruth: A Little Girl's Big Journey. "Students are never too young to be taught not to hate," said Claudia Wiedeman, PhD, Director of Education at USC Shoah Foundation. "The beauty of this film is that it takes complex material and turns it into a narrative that is easily relatable, using storyteller language familiar to younger learners. The earlier we can instill the values of acceptance, the sooner we can hope to see a more tolerant and equitable society." Dr. Ruth's book, Roller Coaster Grandma has already been adopted into an IWitness activity that is available now.
Press Contact
For media inquiries, please contact us at uscsfpress@usc.edu
Resources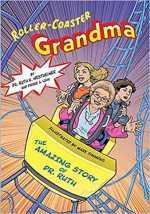 In this activity, you will learn about Dr. Ruth Westheimer, a successful and well-known therapist - and survivor of the Holocaust. She wrote, Roller-Coaster Grandma: The Amazing Story of Dr. Ruth in 2018. In this graphic novel, we learn of Dr. Ruth's life as a Jewish girl before, during and after the Holocaust.
The clips of testimony you will watch, the maps and other information you will read in this activity will provide you with a deeper understanding of Dr. Ruth's inspiring life experiences told in the book. This activity will give you an even richer view of the power of the human spirit.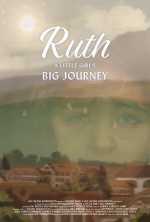 Download a JPEG of the movie poster.
View Dr. Ruth's conversation with filmmakers and Dr. Claudia Wiedeman, USC Shoah Foundation Director of Education, moderated by film journalist and historian Susan King and hosted by USC Shoah Foundation Finci-Viterbi Executive Director Stephen Smith, from this special museum event 15 September 2020.
Dr. Ruth Westheimer on her Career
In 1998, Dr. Ruth K. Westheimer gave her testimony to USC Shoah Foundation. In this clip, from her three-hour long interview, she reflects on her studies in the United States after WWII and her long career as "Dr. Ruth."