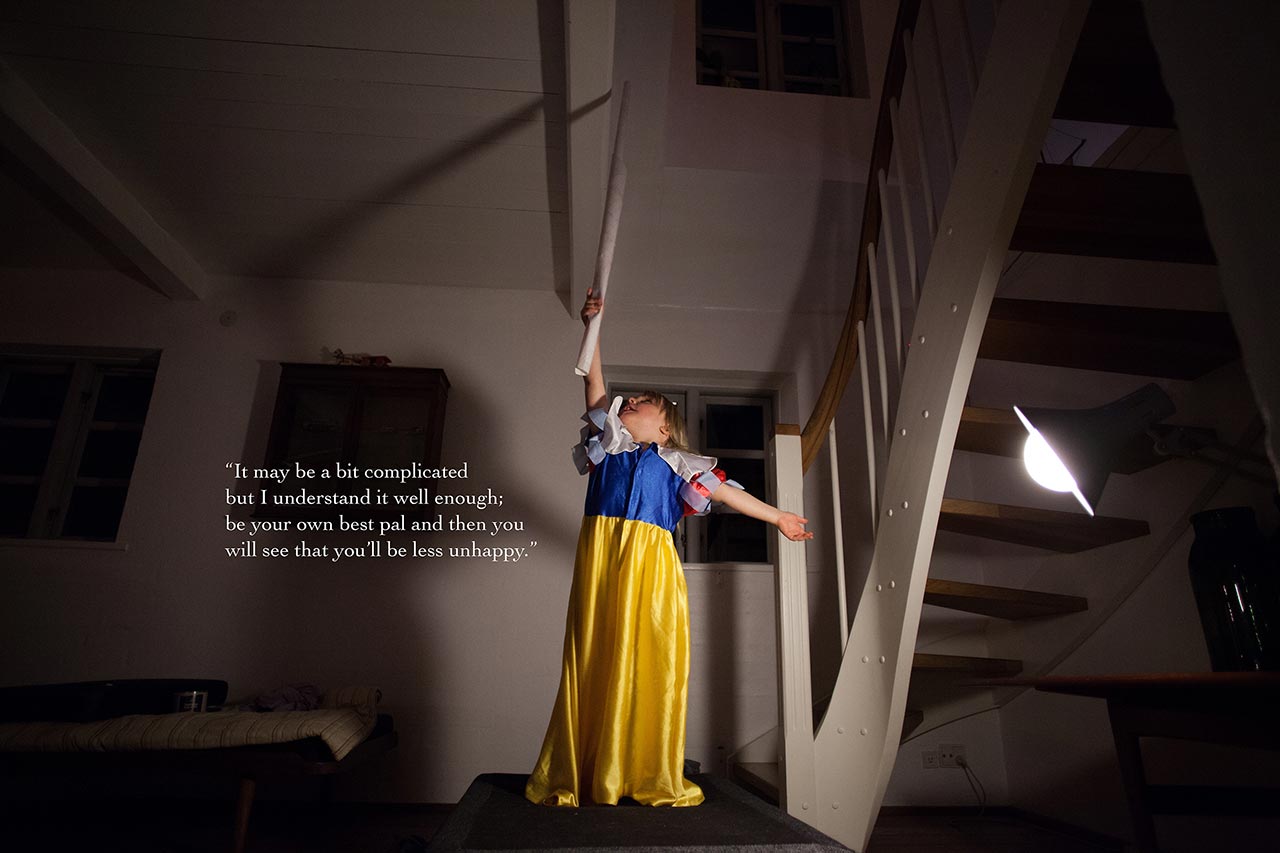 My grandmother, Hana, taught me to be alone, to be able to sit in my space and observe all around. She taught me to describe what I see — the stacks of history books, cards sent from friends, photos of my family, vinyls stacked high, and the flowers from my last trip to the grocery store. She taught me to take an interest in the simple parts of life and to find symbolism and comfort in the mundane. In her diaries from when she was a 15-year-old refugee during World War II, my grandmother writes about the world that surrounds her, which at that time was unfamiliar and over which she had no control. It was 1940 and she was living on a farm in rural Denmark; she had been chosen for a rescue mission that helped get Jewish teens out of Nazi-occupied Czechoslovakia. She was living with strangers, a family who volunteered to give her a home in exchange for work. She didn't know the language or anything about farming life. She went from the city to the countryside and from being part of a tight-knit family to working for one. She spent hours on her own, in her own head, replaying her memories and daydreams, and sometimes writing them down. She was one of the lucky ones; she could document her life amidst crisis.
I started digging into my grandmother's story when I was 20-years-old and her words have gone on to become the narrator of my own life. Her reflections from the Holocaust and her long life after have guided me to the understanding that being alone can be sad, it can be hard, it can be painful, and uncomfortable and scary, but it doesn't have to be lonely. She taught me that being alone is a very different feeling than being lonely, even if sometimes they are hard to distinguish between.
I leaned on her words when I spent many many months following her story across Europe and the United States. I was alone for all of it, even when I was with people. I often felt the most lonely when I was with company, but my grandmother's diary told me that that was okay, and maybe even normal. I leaned on her words when I was in a long-distance relationship. "It's okay to be alone if you know someone will eventually be there for you," she sometimes said. And I leaned on her words, heavily, more than ever before, after my husband suddenly passed just shy of our one-year anniversary. "Do we grieve for those who can't do these worldly actions belonging to life," she wrote to herself when she was in her sixties. "Or do we grieve for ourselves that we are left alone, that they left us and we have to fare on our own?"
In this current crisis, as we socially distance ourselves from the friends and family we love and the strangers we wish we could get to know, I once again find solace in my grandmother's words. As I sit at home in my small apartment outside of Boston, I am deafeningly aware that it is just me. I look to what surrounds me — my computer sits on my desk, next to multiple hard drives that hold hundreds of hours of content from stories I produced -- voices, images and observations from the past. My ketubah, the traditional Jewish marriage contract, hangs on my wall from when I was married. There are half-drank mugs of tea. There are candles and bottles of whiskey and post-it notes filled with tasks I have yet to do. I feel alone and I feel lonely, but that's okay because my grandmother did too.
The following photos are from my time living in rural Denmark with the granddaughter of one of my grandmother's foster mothers from during the Holocaust. Over the years, I have spent many months here, digging into history in the same place where my grandmother experienced. The quotes accompanying the photographs are from my grandmother's diary, all written in those early years of the war, where she first learned to live life alone.