It was not easy for the more than 52,000 Holocaust survivors and witnesses in our Visual History Archive to tell their stories. But they did so nonetheless, because they understood the importance of preserving these painful memories for future generations. 
We have now become those future generations, and in a world still combatting hatred and intolerance, it is our responsibility to carry survivors' stories of strength and resilience forward.
How Zikaron BaSalon/Bringing Testimony Home works
You invite friends and family to an in-person or online gathering.

We provide you with a kit including hosting tips, an abridged testimony from our Visual History Archive, educational material and discussion prompts. 

You host an intimate program that is personal, meaningful, and impactful.
Sign up to host Zikaron BaSalon/Bringing Testimony Home 
Not ready to host? Sign up to attend a virtual salon.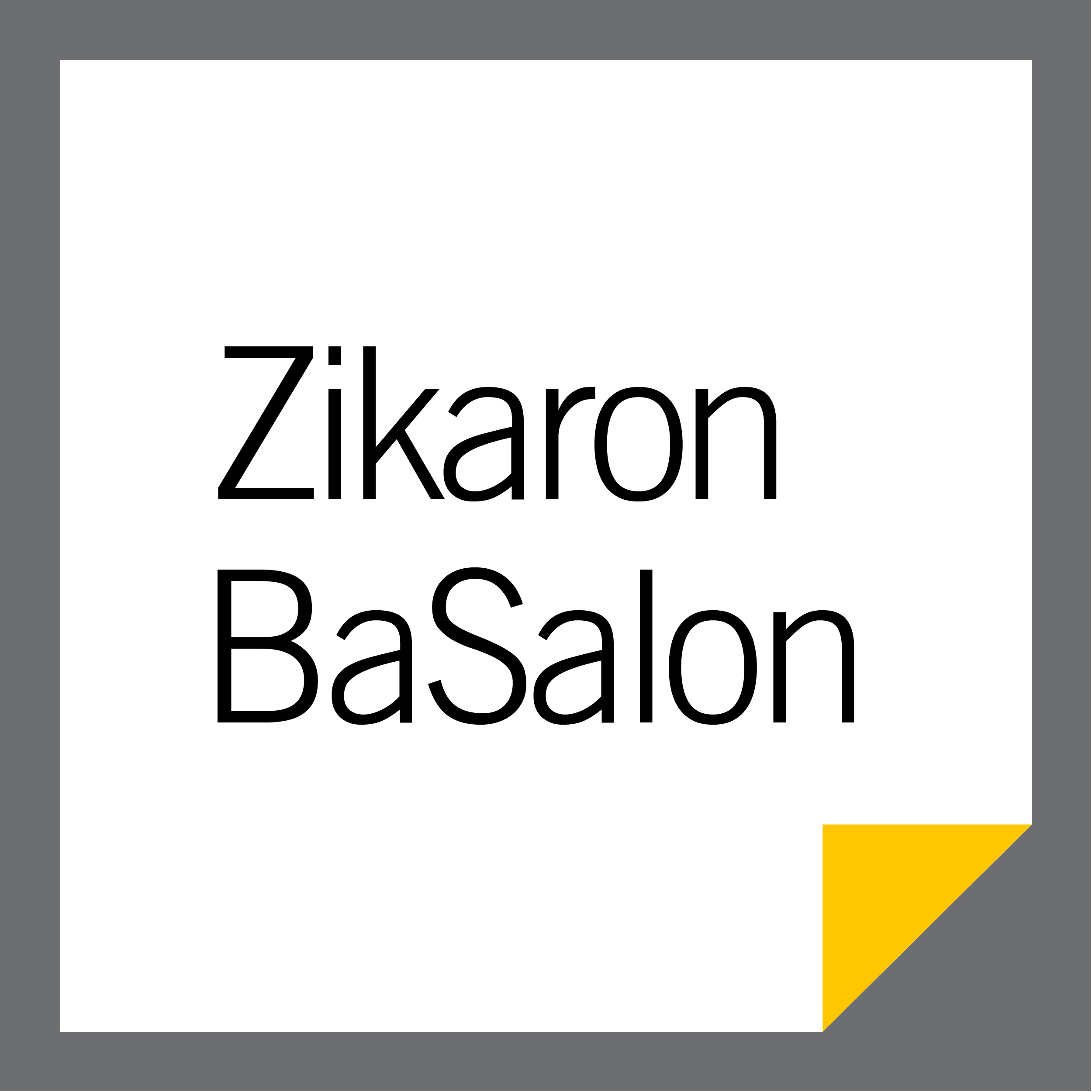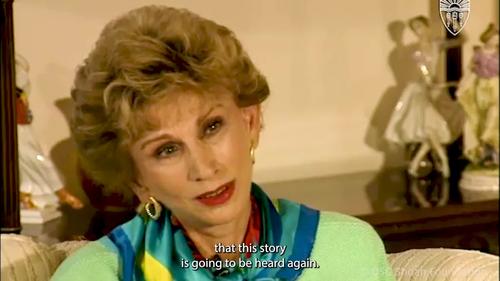 Dr. Edith Eger on why she gave her testimony
"I'm sitting here and knowing that this story is going to be heard again. And my children and grandchildren will know that Grandma, a long, long time ago, was a victim. But today, she's a survivor." —Dr. Edith Eger, whose testimony has been abridged for viewing and discussing at Zikaron BaSalon/Bringing Testimony Home gatherings.
What is Zikaron BaSalon?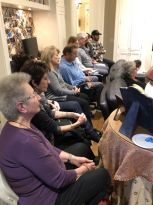 Zikaron BaSalon (Hebrew for "Remembrances in the Living Room") is a grassroots initiative based in Israel that since 2011 has brought together more than 2 million people in more than 65 countries to talk with survivors or their descendants in intimate, home-based gatherings, in person and online. Hosts are provided kits to create a meaningful experience through discussion prompts and opportunities for artistic expression. The salons have proved to be an effective and impactful way of bringing survivors' experiences into homes and hearts. Their stories inspire people to live more engaged lives and to take an active role in the responsibility to remember.
Why This Partnership?
Until now, Zikaron BaSalon has mostly relied on survivors to tell their stories, or on children or grandchildren to share their family stories. Zikaron BaSalon hosts will continue to invite survivors to speak whenever and wherever they can, but as the years pass, that opportunity will only become rarer.  
At USC Shoah Foundation, we are the caretakers of a treasure of 52,000 testimonies of survivors of and witnesses to the Holocaust, testimonies that reach millions of classrooms and museums around the world. By integrating interviews from our Visual History Archive into the Zikaron BaSalon model, we can: 
Ensure that the voices of survivors will be heard, understood, discussed and perpetuated for generations.  

Reach locations where survivors don't live, or where people are not connected to living survivors. 

Cover the full range of survivor experiences.

Ease the transition to the coming age when there are no longer living survivors. 

Give more people the opportunity to fulfill their responsibility to keep the memories alive, relevant, and instructive.
Read more: "New Partnership Brings Survivor Voices Into Hearts and Homes."
What does hosting involve?
You invite as many friends and family as you want to an in-person or online gathering. We provide a kit that includes: 
a 30-45 minute abridged testimony with a self-contained narrative, plus the full testimony for later viewing

educational material to provide context and scaffolding

prompts for discussion and ideas for your guests to take home to discuss with others

tutorials and support for hosts
FAQs
Does it cost anything to host? 
We do not charge hosts to participate. You might want to provide some light refreshments for your guests. 
Can I pick any testimony I want? 
We have a limited selection of abridged testimonies available in English, Hebrew and Spanish. We will send you one of those. We hope to add more testimonies in the future. 
I love this program and would like to use my relative's testimony at a salon. Can I do that?
We encourage you to take advantage of the edited testimonies and support material we have developed for the salons. The discussion period following the testimony offers you a wonderful opportunity to discuss your family's experience, and to encourage your guests to do the same.
I would like to host my friend's grandmother to speak instead of using testimony. How do I do that?
We encourage whatever kind of gathering works best for you. You can sign up at Zikaron BaSalon.
I don't want to host but I want to attend. 
We can connect you to an online gathering. Contact us and we'll get you set up. 
What else can I do to support this project?
You can support the program by donating here. Or encourage others to host or co-host a salon.
Are salons supposed to be held on Yom HaShoah?
Originally, this program was intended for Yom HaShoah commemoration. Now, we encourage hosts to plan salons any time!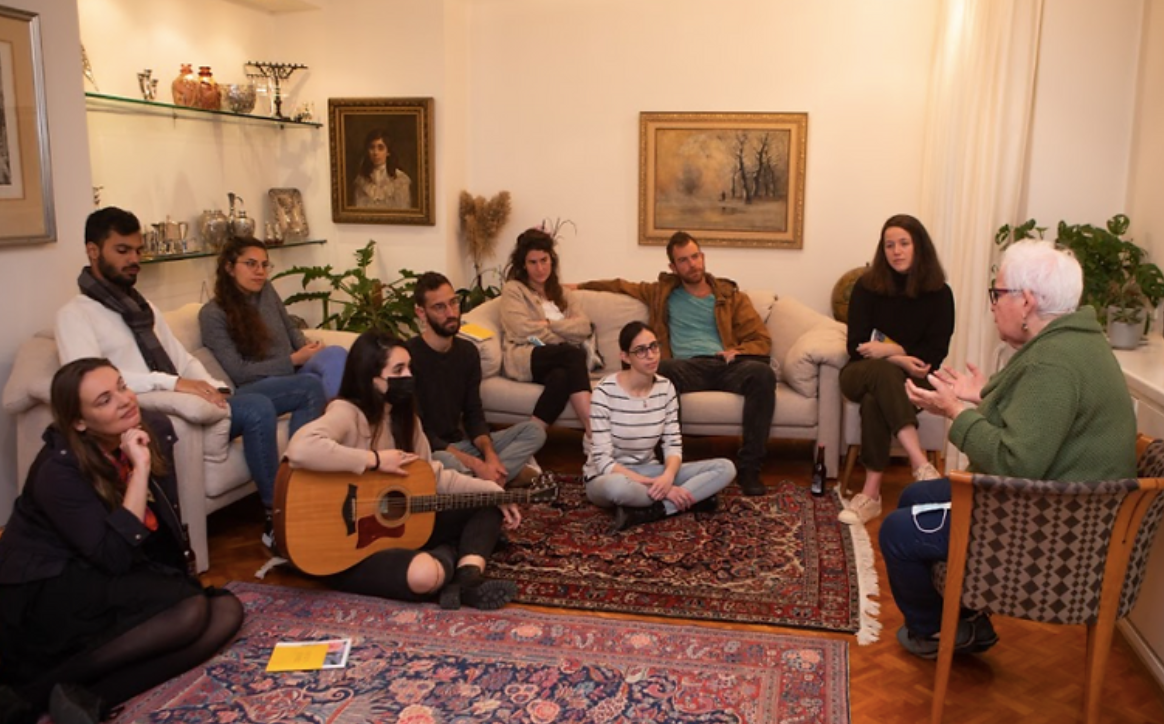 Stay in Touch
Be the first to learn about upcoming events and news about our work at USC Shoah Foundation.