USC Shoah Foundation continues to record interviews with Holocaust survivors as part of the Last Chance Testimony Collection Initiative, an urgent effort to give voice to survivors and witnesses of the Holocaust with the goal of educating people around the globe. Testimonies are saved and shared through our Visual History Archive and programs worldwide.
Learn More
Find out how we work with survivors and their families to record and share interviews.
Set Up an Interview Inquiry
For survivors and family who would like to be contacted about scheduling an interview.
Interested in being an interviewer?
If you would like to help us conduct interviews,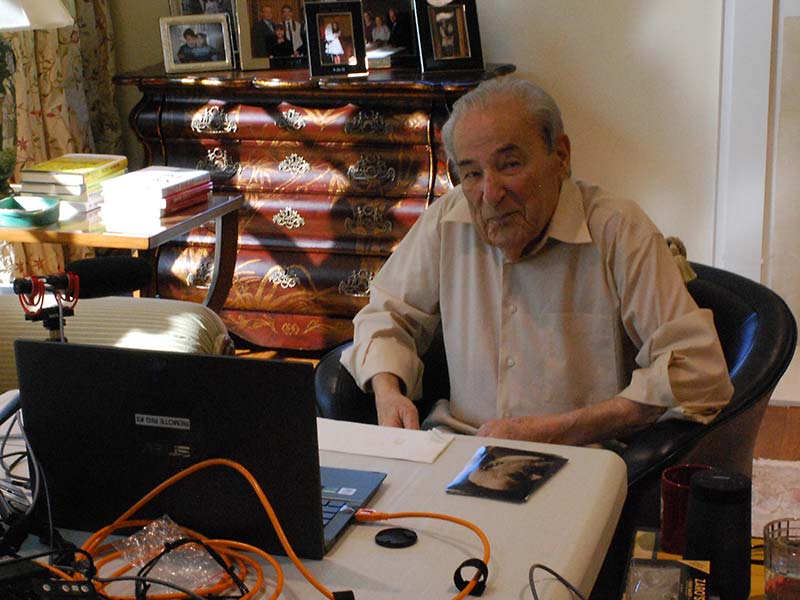 Joe Adamson
Joe Adamson gave testimony through the Last Chance initiative in in October 2020, just a year before he passed away. His interview will be saved and shared through the Visual History Archive as a source of learning, remembrance and inspiration.
Importance of Contemporary Testimonies
Recording a new collection of contemporary Holocaust survivor testimonies serves as an important bridge across generations. Firsthand accounts of survivors will give insight into their time before, during, and after the Holocaust, including living through the pandemic, contemporary antisemitism, racism, and other identity-hate violence. This shared contemporary experience with current audiences and updated perspective will spark connections and lasting impact.
Support the Last Chance Testimony Collection Initiative
The Last Chance Testimony Collection supports the recording of Holocaust survivor testimonies. Many witnesses continue to prepare themselves to tell their stories. Your gift will help save these testimonies while we still have the chance.