USC Shoah Foundation and World Jewish Congress announce global program to support 70th anniversary of the liberation of Auschwitz
Mon, 09/15/2014 - 9:18am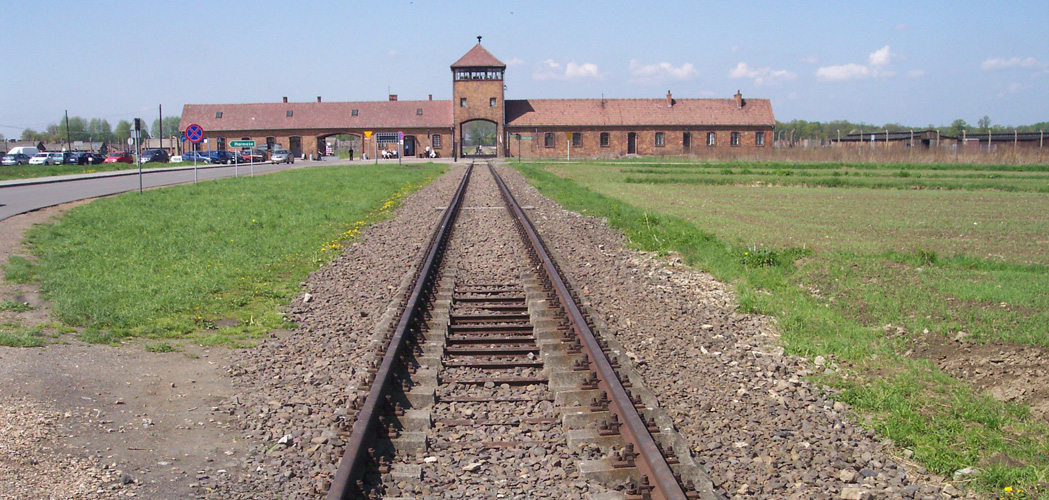 USC Shoah Foundation - The Institute for Visual History and Education and the World Jewish Congress will be supporting the official observance of the 70th anniversary of the liberation of Auschwitz with Auschwitz: The Past is Present, a global communication and education program. As part of the program, 100 survivors of Auschwitz, the German Nazi concentration and extermination camp, will travel to Poland to attend and participate in the official observance of the 70th anniversary of the liberation of Auschwitz on Jan. 27, 2015.
The Auschwitz-Birkenau State Museum and the International Auschwitz Council are the organizers of the official commemoration event.
"January 27, 2015, will be a truly exceptional day," said Dr. Piotr M.A. Cywiński, director of the Auschwitz-Birkenau State Museum. "On this day of remembrance, the whole world will focus on the tragedy of the Shoah and the entire cruel system of ghettos and concentration camps. The survivors will be our most important guests."
"When we gather at the site of unspeakable terror, we will do so to show not only survivors, but the entire world, that the suffering of so many will never be forgotten," said USC Shoah Foundation Executive Director Stephen D. Smith. "Those who lived through the Holocaust have carried the burden of remembering long enough. It's up to us now, their children and grandchildren, to lift its heavy weight off their shoulders. We are ready to take on the responsibility of ensuring that this tragic chapter of human history is never repeated."
"Auschwitz is not only the world's biggest Jewish graveyard, it is also the primary symbol of the Holocaust, the biggest organized mass murder in human history. This will probably mark the last time that so many survivors will be able to join us there, and we must ensure that the unspeakable suffering they and many others had to endure at Auschwitz will not be forgotten once they are no longer among us," said WJC CEO Robert Singer. He went on to say: "The World Jewish Congress, and our President Ronald S. Lauder, are honored that such renowned partners have agreed to jointly prepare this important anniversary, to ensure that this anniversary will get the world's attention."
An estimated 1.1 million people, most of them Jews, but also Poles, Sinti and Roma, and Soviet POWs, were murdered in Auschwitz, in German-occupied Poland, between 1940 and 1945.
Like this article? Get our e-newsletter.
Be the first to learn about new articles and personal stories like the one you've just read.