Auschwitz Survivors Tell Their Stories in New CNN Documentary to be Shown in Pre-Release Screening at USC
Tue, 01/13/2015 - 5:00pm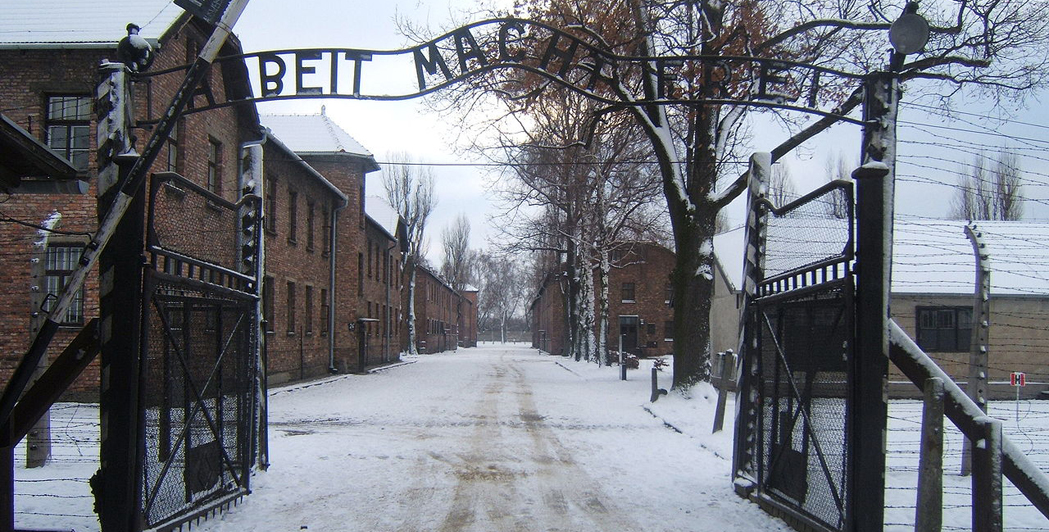 USC Shoah Foundation and USC Annenberg School for Communication and Journalism will present an advance screening on Jan. 15 of "Voices of Auschwitz," a new CNN documentary telling the stories of four survivors from the Nazi German Concentration and extermination camp. The hour-long special is hosted by CNN anchor Wolf Blitzer, himself the son of Holocaust survivors.
The 6 p.m. event at the newly opened Wallis Annenberg Hall is free and open to the public.
"Voices of Auschwitz" will air nationally on Jan. 27 to coincide with the 70th anniversary of Auschwitz liberation.
The USC screening will be followed by a half-hour panel discussion featuring two CNN producers. Stephen Smith, executive director of USC Shoah Foundation, will moderate.
The two panelists are Leora Kapelus, executive producer; and Jennifer Hyde, director of development for CNN productions.
The four survivors who recount their harrowing stories all lost loved ones to the Holocaust, and all became successful later in life. They are:
Eva Kor, who along with her twin sister was subjected to medical experiments led by the infamous Dr. Josef Mengele. Later in life, she generated widespread attention for publicly forgiving the Nazis.
Renee Firestone, whose talent as an aspiring designer helped her survive the atrocities. Afterward, she thrived as a fashion designer.
Martin Greenfield, who learned the tailoring trade in the camp, and went on to become a master tailor out of New York whose clients include U.S. Presidents and celebrities.
Anita Lasker-Wallfisch, a musician who was recruited to play cello in the Auschwitz orchestra. She later co-founded the British Chamber Orchestra.
All four survivors have given testimony to USC Shoah Foundation. Their audiovisual interviews are among the 51,000-plus testimonies housed in the Institute's Visual History Archive.
What: Advance screening of "Voices of Auschwitz" and panel discussion with producers
When: 6 p.m. Thursday, Jan. 15
Where: Wallis Annenberg Hall, Room 105A
Address: 3630 Watt Way; Los Angeles, CA; 90089-0281
Sponsors: USC Shoah Foundation and USC Annenberg School for Communication and Journalism
Cost: Free
RVSP: rkuznia@usc.edu
Like this article? Get our e-newsletter.
Be the first to learn about new articles and personal stories like the one you've just read.