Film Screening and Fellow Lecture This Week at USC Shoah Foundation
Mon, 02/23/2015 - 5:00pm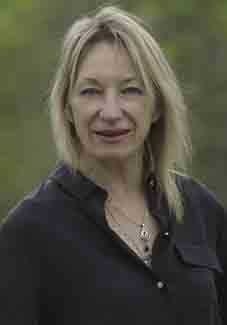 USC Shoah Foundation and its Center for Advanced Genocide Research are hosting two events this week that are free and open to the public.
The first is a screening of the documentary Comfort Women Wanted on Tues., Feb. 24, at 6 p.m. in USC School of Cinematic Arts' NorrisTheater. The screening will be followed by a Q&A session with director Chang-Jin Lee, a visual artist based in New York City.
Over 200,000 young women, known as 'comfort women,' who were systematically exploited as Japanese military sex slaves during World War II. The comfort women system is considered the largest case of human trafficking in the 20th century. Despite growing awareness of human trafficking, this particular history has gone largely unacknowledged. Comfort Women Wanted attempts to bring to light this instance of organized violence against women, and to create a constructive dialogue for the future by acknowledging their place in history. 
The film is based on Chang-Jin Lee's interviews in 7 countries with Korean, Chinese, Taiwanese, Indonesian, Dutch, and Filipino "comfort women" survivors, as well as a former Japanese soldier. 
This event is cohosted with the USC School of Cinematic Arts and the USC Korean Studies Institute.
On Thursday, Feb. 26, at 4 p.m. in USC Doheny Memorial Library room 240, USC Shoah Foundation Center for Advanced Genocide Research will present its 2014-2015 Center Fellow lecture.
Center Fellow Peg LeVine's lecture is titled "Ritualcide: Priming Mass Violence and Terror Under the Khmer Rouge." Consider the double bind voiced by Mr. O in Cambodia: "What is better? To tell my children what really happened to me under the Khmer Rouge, or to protect their imaginations? ... They tell me to forget. I am afraid to remember and I am afraid to forget." (LeVine. 2010, Love and Dread in Cambodia, pg. 162). Today, Mr. O has access to daily ritual protection inside Cambodia and takes seriously his obligation to honor his ancestors through complex sequencing of traditional rites; he strives to build karma for the living and the dead. That was not the case under the Khmer Rouge. 
Dr. LeVine brings a multidimensional lens to Genocide Studies as a trauma psychologist, anthropologist, Asian studies scholar, and sculptor. She sought a cultural baseline of accounts by Cambodians who did not migrate, resettle as refugees, or adopt Western perspectives; she recorded meanings they gave to justice and baksbat (trauma). During her seven year ethnographic and film study, she travelled with survivors and traced their forced evacuation, forced labor camps, forced conscription into the forces, forced starvation, and conscription into marriage - through to births and communal recovery.
Dr. LeVine will define ritualcide and show how deliberate tampering with and destruction of rituals by the Khmer Rouge emerged as a factor that primed mass violence, terror, and muteness in Cambodia. Rituals can bind culture, protect ancestors, and order the cosmos for community protection. 
Like this article? Get our e-newsletter.
Be the first to learn about new articles and personal stories like the one you've just read.