USC Shoah Foundation and FAFG Co-Launch Project to Shine Light on Guatemalan Genocide
Tue, 07/28/2015 - 9:05am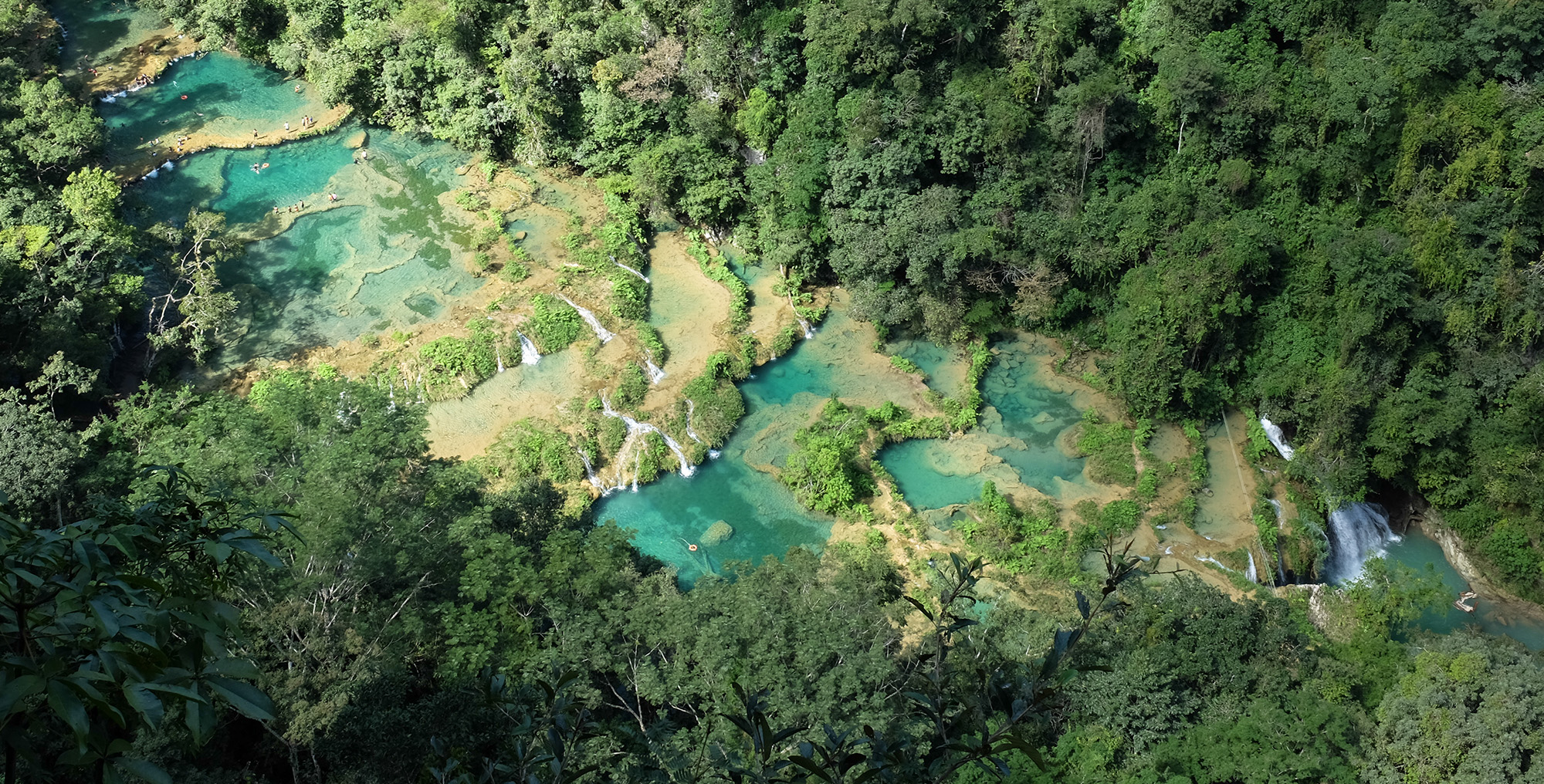 USC Shoah Foundation - The Institute for Visual History and Education has joined forces with La Fundación de Antropología Forense de Guatemala (FAFG), a Guatemalan forensics organization, to collect video testimonies of survivors and witnesses of the Guatemalan Genocide, which killed some 200,000 civilians in the early 1980s, mainly indigenous Mayans, at the hands of a military junta whose leader was convicted of genocide and war crimes in May 2013.
The conviction of former President Efraín Ríos Montt was quickly overturned on a technicality, to the chagrin of human rights watchers. A retrial opened briefly in January, but was suspended within hours when the presiding judge was disqualified. Days before a second retrial on genocide charges was set to begin on July 23, the ex-dictator was found mentally unfit for trial. So at the court proceedings on the 23rd Ríos Montt was ordered to a psychiatric hospital for nine days' observation, until Aug. 3 when another trial date will be set. 
In addition to the testimony project with FAFG, USC Shoah Foundation will host an international academic conference next year on the Guatemalan Genocide through its research unit, the Center for Advanced Genocide Research.  Scheduled for Sept. 12-14, 2016, "Genocide and Resistance in Guatemala" will precede the 20th anniversary of the signing of the Guatemalan peace accords ending the civil war in December 1996.
The partnership between USC Shoah Foundation and FAFG - which also goes by Forensic Anthropology Foundation of Guatemala - marks the first academic oral-history project connected to the Cold War-era conflict, which is among the least publicly understood genocidal events in modern times.
USC Shoah Foundation and FAFG have conducted a pilot that to date has collected 10 video interviews from Guatemalan survivors and witnesses. These testimonies are now with USC Shoah Foundation and are being preserved and indexed. All the interviews in this collection are being conducted in Spanish and once indexed will be added to USC Shoah Foundation's Visual History Archive, a repository of 53,000 video testimonies of genocide survivors and witnesses available in full to scholars, educators and the general public at subscribing institutions.
The two organizations are raising funds to gather over 150 additional testimonies, both from survivors and witnesses whose lives were upended by village massacres and mysterious "disappearances" carried out in the name of stamping out a perceived communist threat. The interviews will be conducted both in Guatemala and with survivors now living in the United States.
"This pilot project is a reminder to the Americas that genocide also happens in the Western Hemisphere," said Stephen Smith, executive director of USC Shoah Foundation. "By capturing these stories, we are shining light into dark corners, and helping to prevent this history from fading into oblivion."
The partnering nonprofits hope the oral histories will not only preserve memories of eyewitnesses, but also advance public awareness and academic understanding of the atrocities that occurred during a bloody three-year stretch of a 36-year civil war.
FAFG has spent the past 20 years locating and unearthing mass graves and carrying out forensic investigations into the killings of the rural villagers. Using technology developed after 9/11, the organization has identified hundreds of victims by comparing DNA samples extracted from their exhumed remains to DNA samples of surviving blood relatives. Much of the evidence brought to bear against Ríos Montt came from FAFG's fieldwork.
The organization is now broadening its focus to include oral-history collections with the help of USC Shoah Foundation because relatives of the deceased have long communicated to FAFG workers their desire to share the harrowing stories they've lived with for decades.
"Until we approached many of these families to fill out surveys for our fieldwork, no authority had ever asked them about the horrors they'd witnessed, so there has been a real hunger on their part to break the silence," said Fredy Peccerelli, director of FAFG.
Six men and four women have shared their survival stories to date. Most are from the countryside and experienced atrocities as children and/or young adults. Many were orphaned, having witnessed the massacre of their parents and the destruction of their villages and homes.  Some were even "adopted" by the very perpetrators who destroyed their villages, and kept as servants. Some were victims of sexual violence. Despite their experiences in a genocidal environment, these interviewees also speak about survival and their engagement in supporting causes that raise awareness of what happened, seeking understanding and supporting others who are struggling as a result of the violence experienced.
More than 30 years after the mass killings, Guatemala remains a state steeped in violence and political corruption.
The Guatemalan genocide happened between 1981 and 1983 during a civil war that raged from 1960 to 1996. At the time, the Cold War was at its peak, and military leaders serving under Ríos Montt waged a scored-earth campaign to wipe out entire Mayan villages under the guise of rooting out a rebellion of leftist Marxist guerillas. Bearing the brunt of the brutalities were the Ixil Indians, one of more than a dozen ethnic subsets of Guatemalan Mayans, who lost up to 90 percent of their villages in the raids. 
The marauding paramilitary and military units gunned down men, women and children; set villages aflame; and subjected the villagers to rape, torture and pillage.
Indigenous Mayan communities have been a persecuted group in Guatemala since the 1500s, when Spanish conquistadors seized their land and exploited them for labor on plantations.
In the early 1950s, reformist President Jacobo Arbenz Guzman, in the spirit of restitution, redistributed 1.5 million acres to tens of thousands of landless peasants who'd been forced by state law to work on plantations.
Much of this acreage was fallow farmland owned by U.S.-owned United Fruit Company (now Chiquita Banana), on whose enormously profitable fields the locals had long toiled.
In 1954, when the Guatemalan government's monetary reimbursement for the land fell far short of the United Fruit Company's asking price, the USA declared Guatemala a Communist threat. Months later, a CIA-directed coup overthrew democratically elected Arbenz, laying the groundwork for the long-running civil war.
Today, Guatemala's Mayan community remains beset by institutional discrimination.
Indigenous Mayan Guatemalans – who constitute roughly 40 percent of the country's 15 million inhabitants -- are disproportionately poor. They are denied access to education or legal representation in their language and lack adequate representation on legislative bodies and police forces.
The work between USC Shoah Foundation and FAFG to collect the first batch of testimonies began in February. Personnel from USC Shoah Foundation spent four days providing training to FAFG associates on proper filming techniques as well as the Institute's methodology for conducting video interviews, which generally trace the lives of subjects before, during and after the conflict in question.
FAFG personnel and USC Shoah Foundation then set about jointly taking the 10 testimonies, which will be owned by FAFG.
The international academic conference at USC on Sept. 12-14, 2016, is being co-organized by USC professor Wolf Gruner - the founding director of the Center for Advanced Genocide Research – and Victoria Sanford, founding director of the Center for Human Rights and Peace Studies at Lehman College, City University in New York.
"The Guatemalan genocide was a humanitarian catastrophe that has been forgotten and ignored far too long," Gruner said. "We embark on these Guatemalan projects in hopes they not only preserve a measure of memory, but also bring overdue dignity to the victims – both living and dead. In addition, we hope our conference sheds more light on the conditions that lead to genocide, as well as on acts of resistance, so the world can better understand the development of mass violence."
Like this article? Get our e-newsletter.
Be the first to learn about new articles and personal stories like the one you've just read.