Japanese Activist Tamaki Matsuoka Interviewed for Nanjing Massacre Collection
Tue, 05/10/2016 - 5:00pm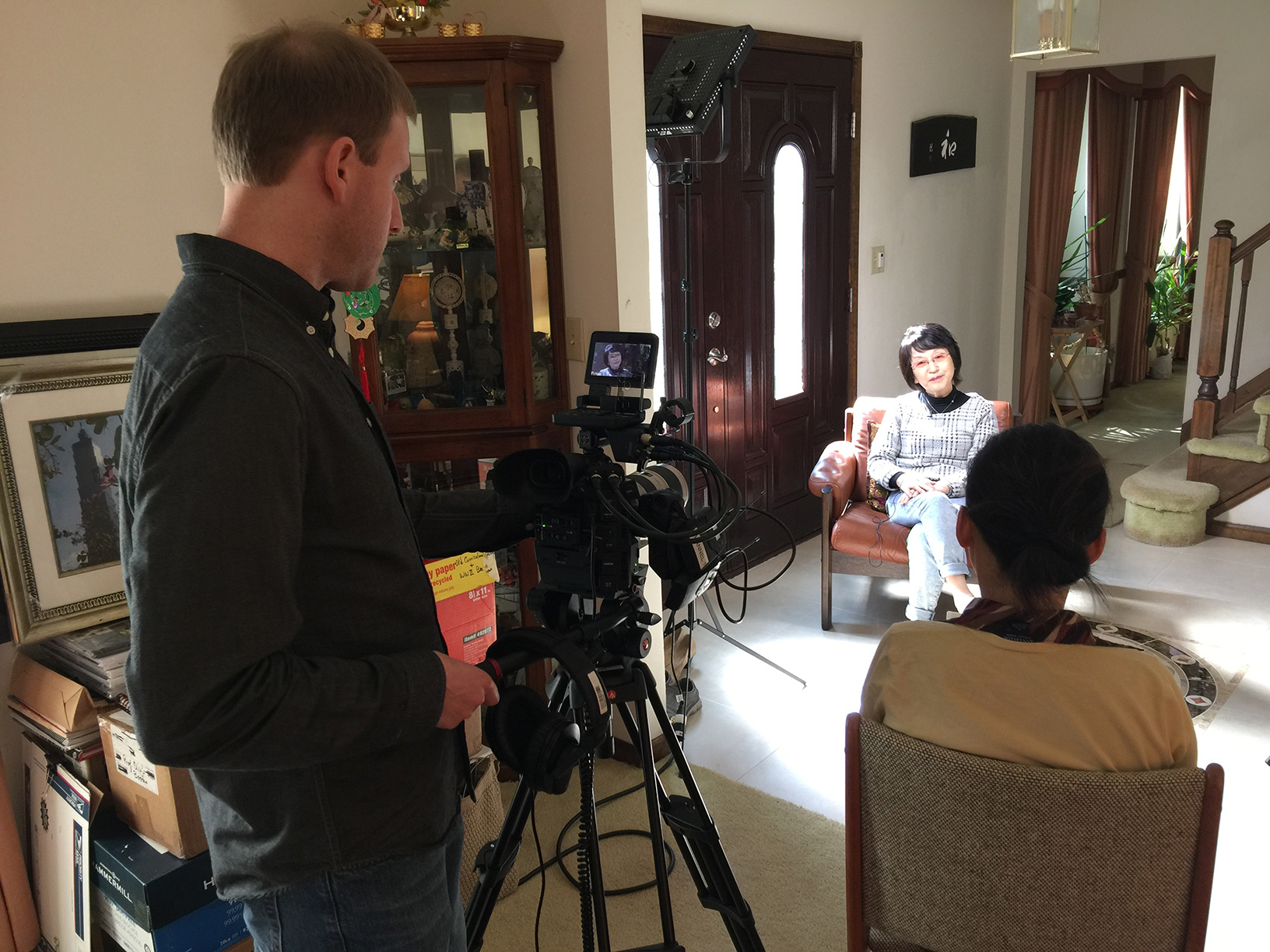 From her relatively humble beginnings as an elementary school teacher in Osaka, Japan, Tamaki Matsuoka has become one of the fiercest advocates for remembrance and recognition of the 1937 Nanjing Massacre, thanks to her efforts over the past 28 years to record testimonies of both survivors and perpetrators.
Now, her own testimony will be preserved in USC Shoah Foundation's Nanjing Massacre collection. The collection currently includes 50 survivor testimonies, 30 of which are integrated and indexed in the Visual History Archive. Matsuoka's testimony will be the first non-survivor testimony in the collection.
USC Shoah Foundation staff Cheng Fang and Zach Goode traveled to New Jersey on April 20, 2016, to film Matsuoka's testimony, with help from her translator Kei Imanishi. Fang prepared the questions for the interview, which covered her life story including her childhood, her first decision to interview survivors, and why she thinks the Japanese government should acknowledge the massacre.
During the 1937 Nanjing Massacre, also known as the Rape of Nanjing, 300,000 civilians and unarmed soldiers were killed by Japanese soldiers over the course of two months in Nanjing, China. Twenty thousand women and girls were raped.
Beginning in 1988, after doing her own research into the Nanjing Massacre, Matsuoka decided to seek out survivors of the massacre and record interviews with them. She eventually interviewed about 300 survivors, most of whom have since passed away.
She also set up a phone hotline to try to track down former Japanese soldiers who had knowledge of the massacre or who had contributed to it. In just about a month she received over 100 calls, and went on to interview about 250 ex-soldiers. She slowly gained their trust by first asking about the hardships during the war and only gradually began asking about the massacre – though only a few were willing to admit their role in the killings and rapes.
In an effort to make her interviews available to the public, Matsuoka wrote The Battle of Nanking – Searching for Forbidden Memories in 2002. She also produced the documentary film Torn Memories of Nanjing in 2010.
Today, Matsuoka is a controversial figure in Japan, where the Nanjing Massacre is still contested. She is careful not to publicize her address, for her and her family's safety, and has hidden her testimonies to protect them from being stolen or destroyed.
In the Chinese press, Matsuoka is nicknamed "the conscience of Japan."
Like this article? Get our e-newsletter.
Be the first to learn about new articles and personal stories like the one you've just read.