Stories of Olympians in the Visual History Archive
Thu, 08/04/2016 - 5:00pm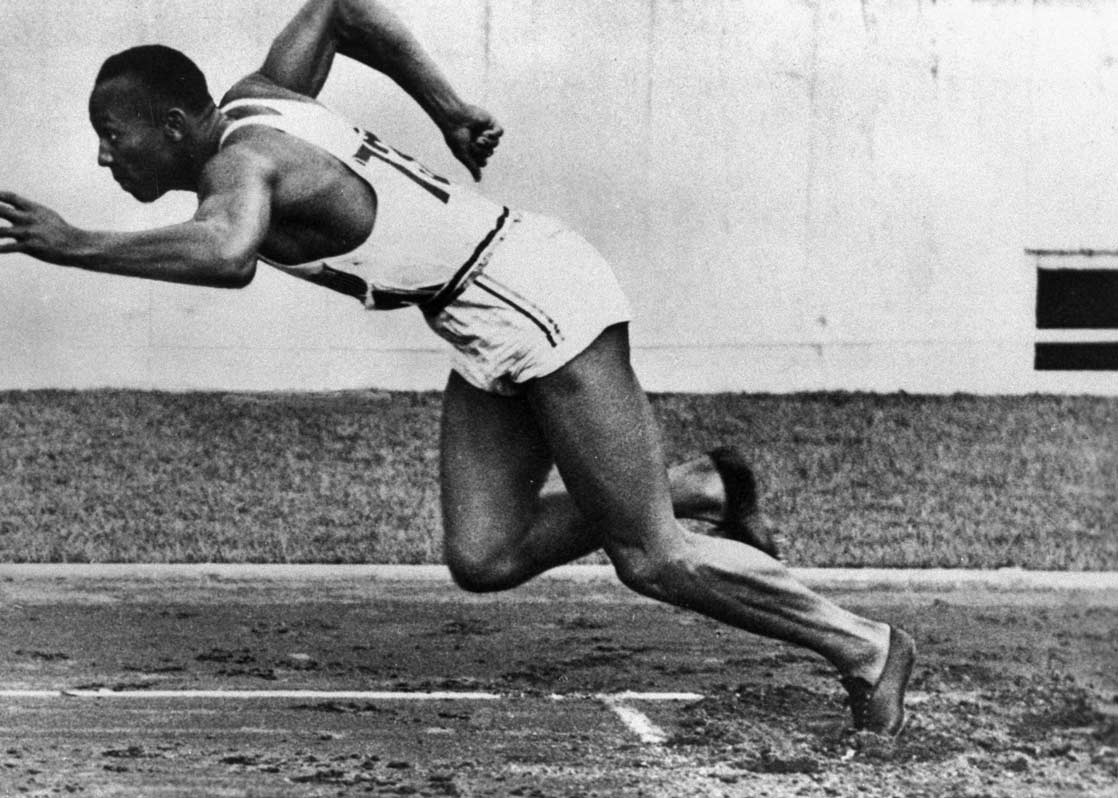 As the 2016 Summer Olympics in Rio de Janeiro approach, concerns about the Zika virus and the city's preparedness abound. In 1936, concerns about the Berlin Olympics were rampant as well -- however, these were of a different nature.
In 1936, Hitler and the Nazi Party had been in power for a few years. Three years earlier, all Jews and Roma were expelled from all German athletic organizations and excluded from German sports facilities and associations, making it exceedingly difficult for Jewish athletes to train and compete.
Margaret Lambert recounted her unique experience of being a Jew on the German Olympic team in the testimony she gave to USC Shoah Foundation's Visual History Archive in 1995.
After Lambert, a talented high jumper, was expelled from her athletic club and not allowed to go to university in 1933, she moved to England where she began taking classes and joined her new school's track club. In 1934, she won the high jump in the British Championships. Her father came to see her compete that day, and told her that the family was being threatened because the Nazis wanted Lambert to return to Germany and join the athletes preparing for the Games.
"A year ago, I was called undesirable, inferior by the Nazis, and all of the sudden I was supposed to be on the German Olympic team," she said in her testimony.
To protect her family, Lambert returned to Berlin where she was used as a political tool to illustrate to other countries that the Germans were accepting of all.
"Whenever there was bad press in the United States about discrimination in Germany, I would always be allowed to compete some place," she said. "And if you can, imagine what it felt like to compete in the Adolf Hitler stadium in front of only non-Jewish people."
Lambert said she knew she would never actually be allowed to compete in the Olympics, however, and a few weeks before the Games started, she received a letter saying she wouldn't be allowed to compete because of underperformance, despite having recently tied the German high jump record.
"As soon as the Americans were in the boat going over to Germany, the next day -- the letter was addressed the 16th of July -- I got a letter that I wasn't good enough," she said.
Lambert's experience wasn't unique. The Nazis only let one Jew compete on their Olympics team, despite using the games as an opportunity to show the world that Germany was a peaceful country.
In the VHA are the testimonies of four Berlin Olympians, two of whom were on Olympic teams but declined to attend the games, a coach, and a participant in the torch relay.
One of these Olympians is Ruth Lawrence, an Austrian Jewish swimmer who was invited to be on her country's Olympic Team along with two other Jewish women. She refused to go, however, fearing for her safety in Nazi Germany.
"Even today, I watch the Olympics and I am sad," she said. "Because to have missed it [is heartbreaking.] But I couldn't go. It was impossible."
Endre Altmann, a Romanian Jewish fencer who also refused to participate in the 1936 Games, feels differently about his choice, however.
"It was an act of solidarity," he said in his testimony. "I don't think that the Olympics did lose very much with my non-participation, but it is still to my satisfaction."
One Jew who did end up participating in the Olympics, however, was Eric Frisch, an Austrian runner who was never quite good enough to compete in the Games himself, but was given the honor of being one of the torch runners.
"I ran approximately at midnight in a cornfield," he recalled in his testimony. "It was a little windy, and the frame started to jitter, and I prayed to god … God forbid that darn thing goes out while I'm running and they will say a Jew did that on purpose."
Others who have given testimony didn't compete in the 1936 Games but went on to compete in other Olympics, including Ben Helfgott, a Polish Jew who survived the Buchenwald Concentration Camp and later represented Great Britain in the Olympics in Melbourne and Rome in weightlifting.
Like this article? Get our e-newsletter.
Be the first to learn about new articles and personal stories like the one you've just read.